Posted on March 1st, 2021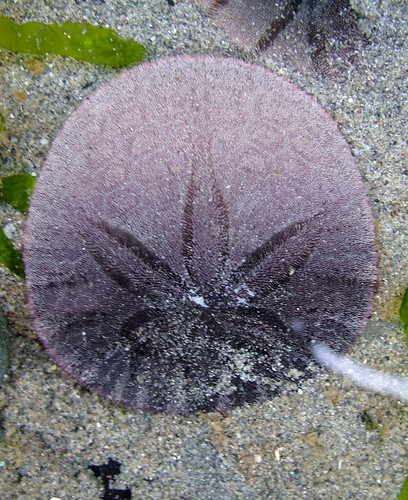 Walking the beach you may be lucky enough to find an intact sand dollar. These are the bleached exoskeleton of dead animals. What do you know about live sand dollars?
Notice the five-rayed star on the top of your sand dollar. Sand dollars are echinoderms, related to sea stars and sea urchins. Like all echinoderms, their bodies are based on five-part symmetry (watch our video on the body plan of these animals: Five part symmetry).