Posted on February 26th, 2018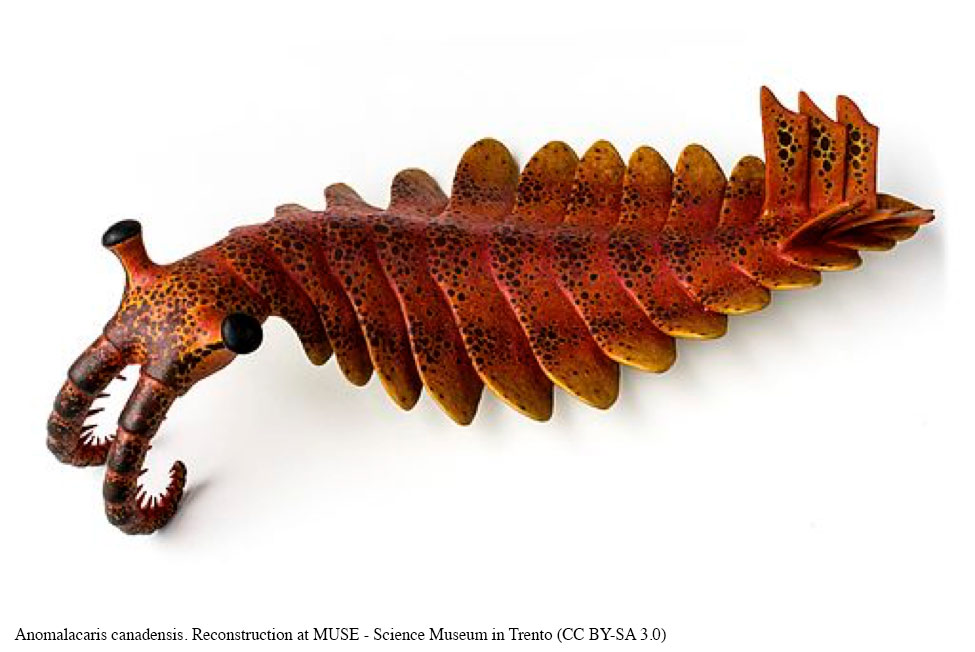 Imagine the oceans 530 million years ago, during the Cambrian Explosion, filled with creatures alien to us today. Anomalocaris (ah-NOM-ah-LAH-kariss), from the Greek meaning "unusual shrimp", was a major predator of those ancient seas. Fossils from the Cambrian in the Burgess Shale in Canada, and formations in China, Greenland, Australia, and Utah show that this large, ancient shrimp was widespread during this period.
The "unusual shrimp", which grew up to a six feet long 6', is the largest animal among the Burgess Shale fossils. Scientific studies of fossil body parts and entire specimens have helped scientists understand Anomalocaris' mode of moving and its predatory behavior.