Posted on February 26th, 2018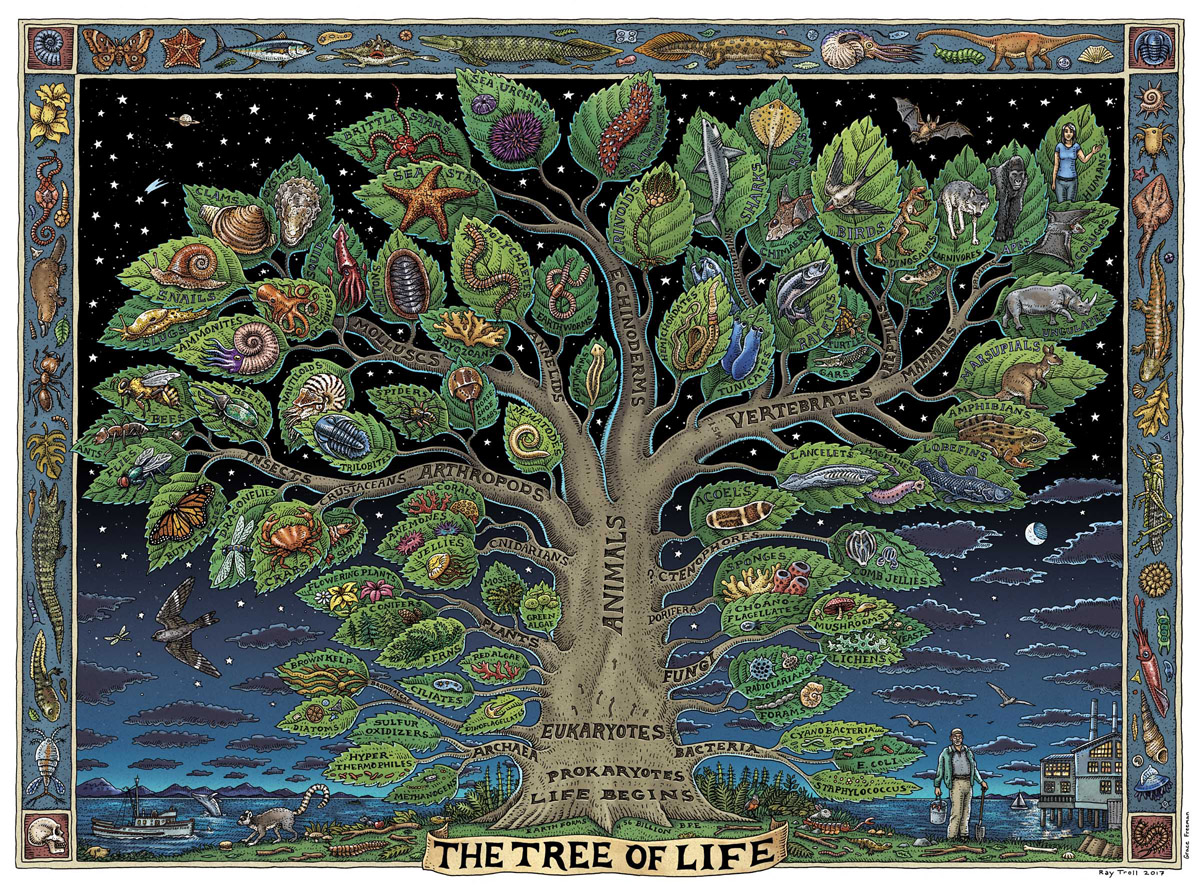 We asked our friend, Ray Troll, to create a new animal Tree of Life, and he certainly delivered. Now you can get your own print of Ray's latest rendition -- sent directly to you.
Each art poster is individually signed by Ray.
And!... if you happen to be attending the National Marine Educators Association conference in Long Beach on July 16 - 19, 2018 you have a chance to win a FREE Tree of Life poster! Stand by for more details!