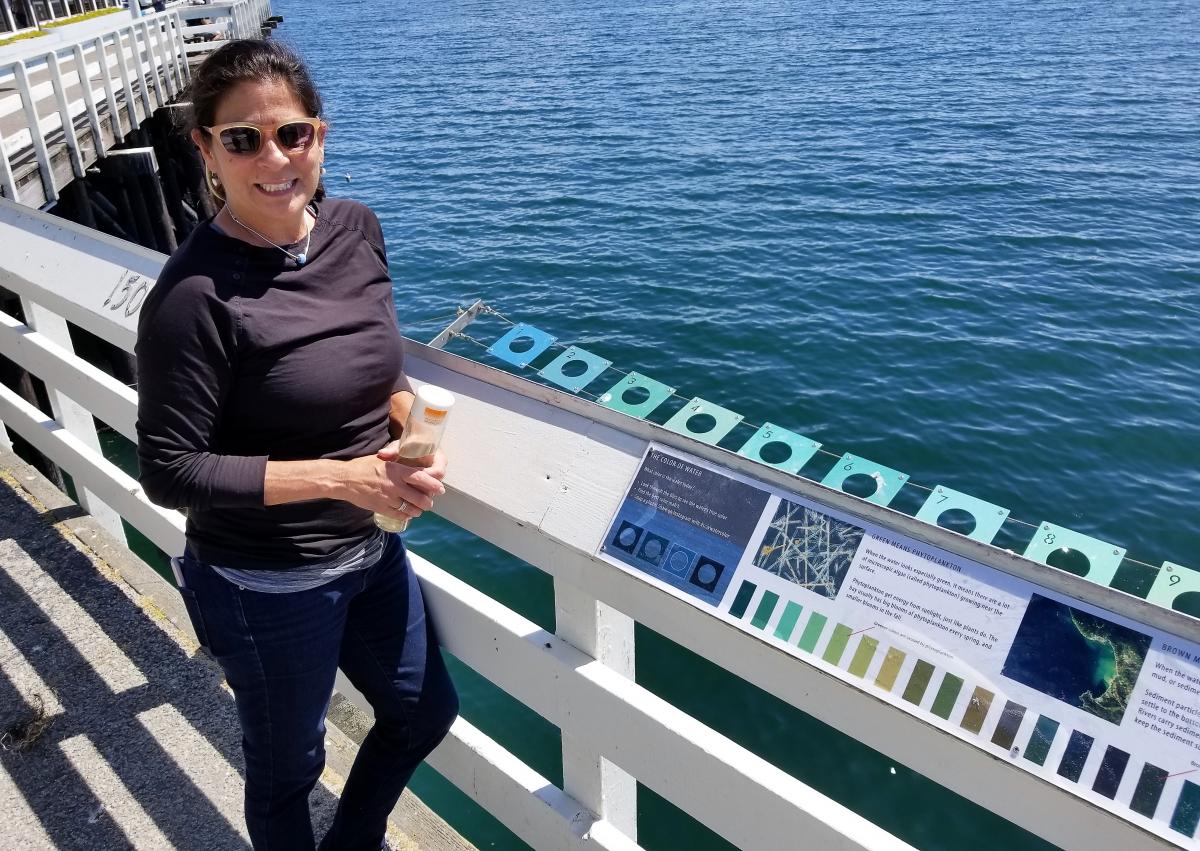 When we asked Lisa Uttal if she thought of herself as more of a teacher or scientist she quickly responded, "I can't decide which one-- I love doing both." We could tell she had given it some thought. And, on the gorgeous sunny day we met Lisa at the Santa Cruz Wharf—there was no question that she had struck the perfect balance between science, education AND, effective communication. The kind of balance that can only result in a contagious curiosity about our oceans.
"As a child I spent a lot of time at the ocean and in the water. I surfed, snorkeled and explored marine life at an early age. I can't remember a time in my life where I wasn't near a body of water."
With an expansive career, which includes marine research, education and the development of museum exhibits that draw people into the world of our oceans—it's obvious to us that Lisa is really a serial Marine-Entrepreneur. "I love building things that inspire people to learn more about science!"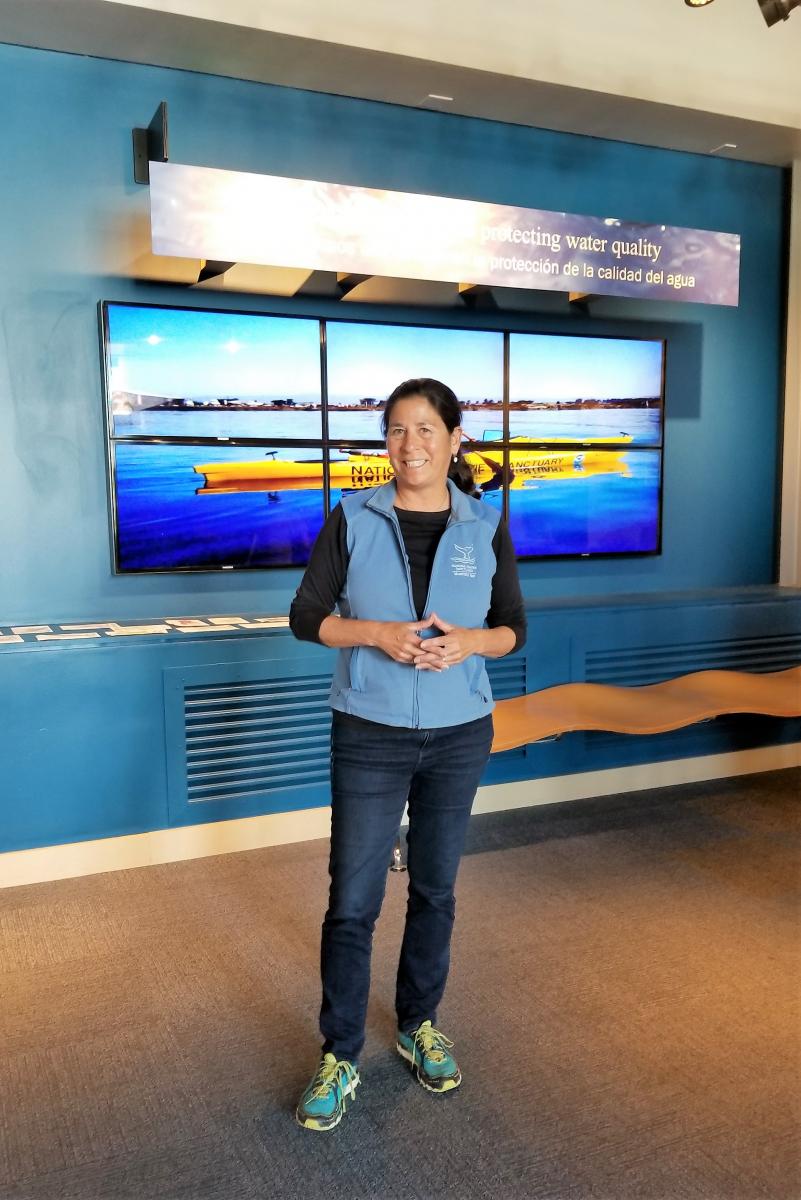 The Building of a Citizen Science Program About Plankton
If you want to see someone's face light up like beautiful bioluminescence ask Lisa to tell you about plankton. "I NEVER get tired of plankton!" – and who better than Lisa to launch the new Plankton Science Monitoring Network (PSMN) in Monterey Bay National Marine Sanctuary.
As an exciting new citizen science project, the PSMN engages volunteers to collect plankton samples throughout the year along the sanctuary's coast. Dipping a plankton net into the ocean with a bottle sample filled with tiny organisms opens a new world to volunteers where they discover dinoflagellates, diatoms, copepods, larval fish, tiny jellies. Plankton supports a rich biodiversity of the entire Monterey Bay from krill to humpback whales. In fact, the phytoplankton of oceans produces at least 50% of the oxygen we breathe.
PSMN gives teachers, students, staff and volunteers a unique opportunity to conduct science-based stewardship in our sanctuaries. Lisa trains the participants in collecting and identifying the plankton. Volunteers involved with PSMN play a significant role in robust data collection and analysis. While in the field, volunteers develop a deeper understanding and appreciation of their environment while also collecting essential data that informs decisions about the health of our national marine sanctuaries.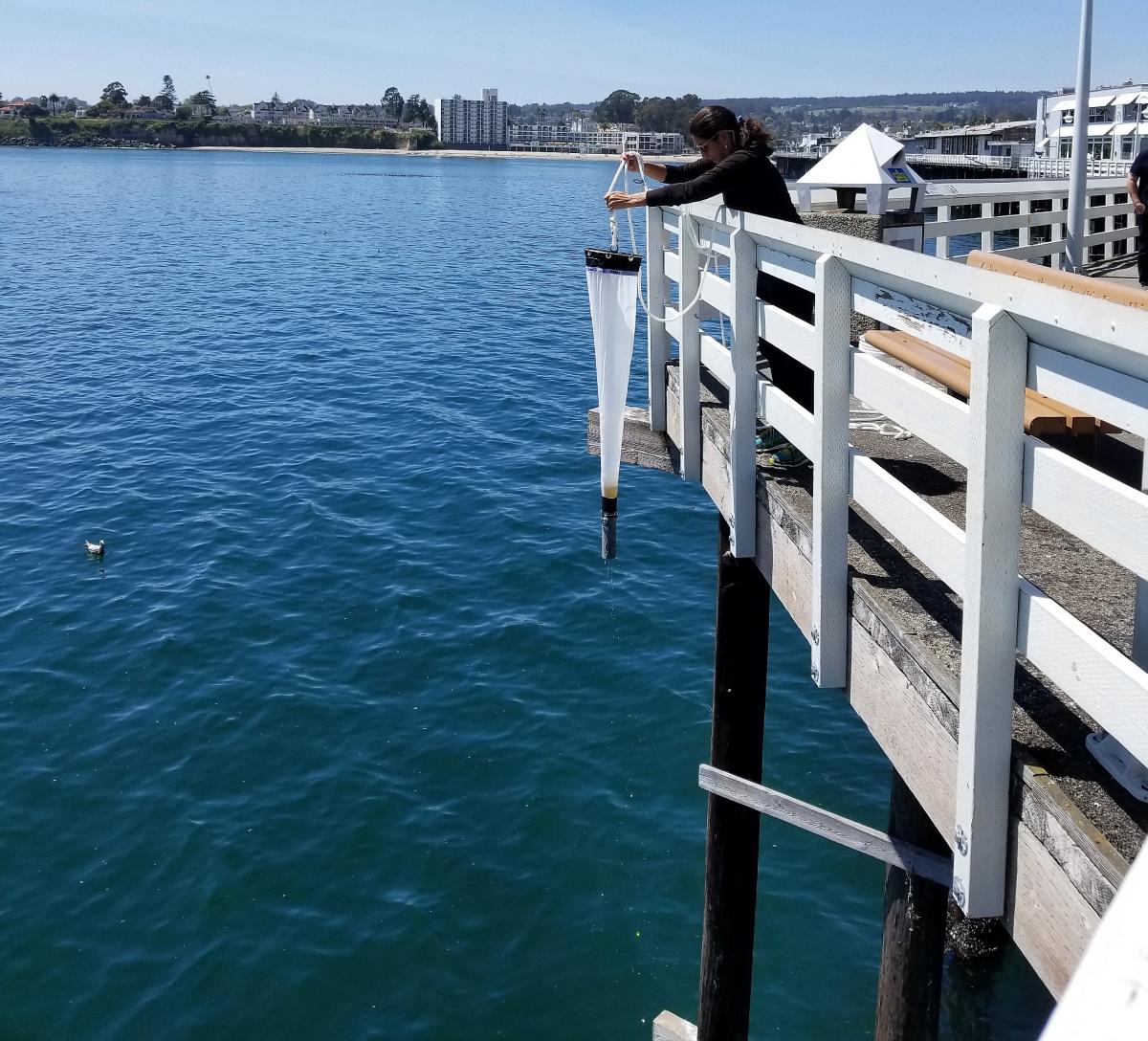 "The ocean is the largest volume habitat in the world and we haven't scratched the surface about what we can learn from it. We're very excited about this program," beamed Lisa as she looked out over the Bay. "I feel incredibly grateful that I get to live and work here."
To learn more about the Plankton Science Monitoring Program, please contact Lisa directly at lisa.uttal@noaa.gov
Explore More
Exhibits about the Monterey Bay National Marine Sanctuary Exploration Center
Read more about the Monterey Bay National Marine Sanctuary