Shape of Life offers classroom videos depicting the evolution of the animal kingdom on planet earth. Students and educators from all over the world explore animal adaptation, animations, and behaviors along with the amazing scientists who bring their stories to life. We also offer a rich selection of NGSS materials including lesson plans, readings, illustrations and activities that inspire a deeper dive into the phyla that explain so much of our existence. Shape of Life content is FREE to students and educators all over the world.
Home
New Resources
Posted on March 26th, 2019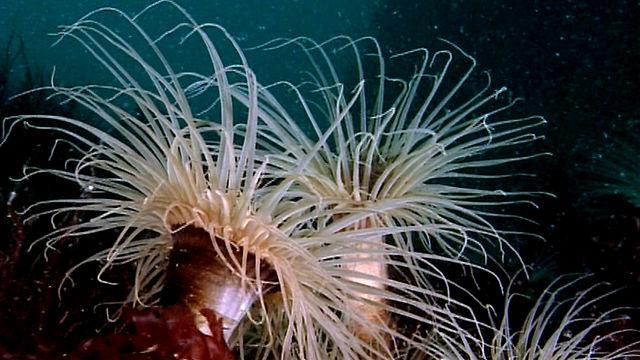 Invite your students to explore the origins of muscles, nerves, and other animal adaptations through a study of the fascinating phylum Cnidaria.
In this lesson plan students explore the origins of muscles, nerves, and other animal adaptations through a study of the fascinating phylum Cnidaria. They will have the opportunity to observe the predatory organisms, including sea anemones and jellies and the amazing adaptations that they use to catch prey, defend themselves, etc., in one or more Shape of Life video segments.
Featured Teacher
Posted on March 19th, 2019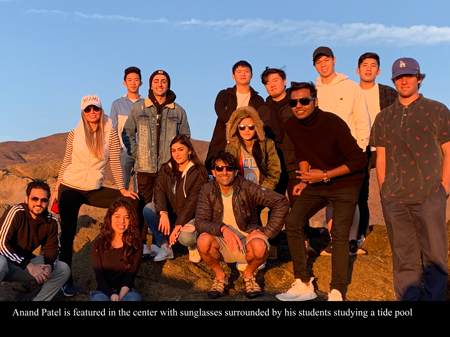 Boundaries?! What Boundaries?
Anand Patel is the type of science teacher who easily crosses cultural, social and generational boundaries in his approach to teaching. Anand teaches to the part in each of us that meets in the natural world- rather than the places that may divide us.
Featured Scientist
Posted on December 18th, 2018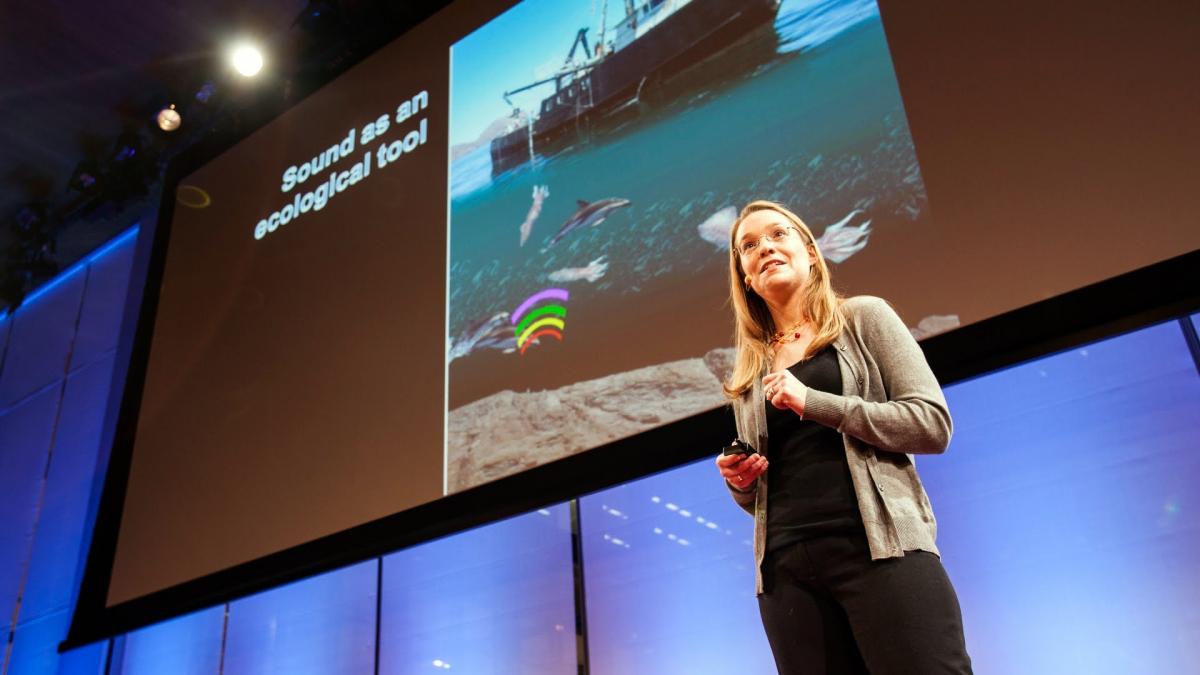 Senior Scientist, Monterey Bay Aquarium Research Institute
Following Her Passion -- A Really Sound Decision
A little girl from Connecticut takes a trip to Sea World. She is captivated by the killer whales and dolphins. Especially the sounds they make and its role in marine life survival. From that point on, Kelly knew she would make a career out of the sounds in the ocean. As a fourth grader, Kelly wasn't exactly sure how she would do this-- but, boy oh boy, she figured it out.
Featured Creature
Posted on March 19th, 2019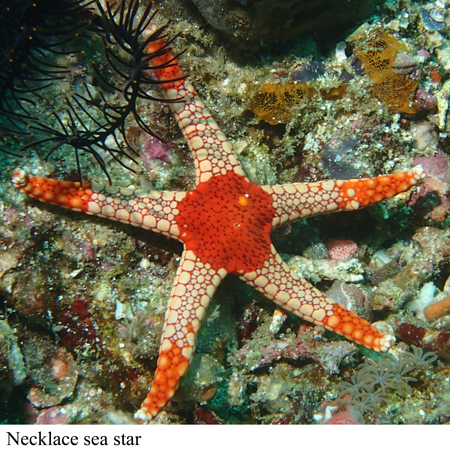 Imagine a creature with such a radically different body plan that we, bilateral humans, can't really fathom how they have been so successful. Sea stars, and other echinoderms, move and feed like no other animals. They are animals that followed a different evolutionary path after evolving from the same bilateral ancestors as us.
Many still call sea stars "starfish", but they certainly aren't fish. No head, no tail, all arms –sea stars are just that: stars. Based on five-part radial symmetry (though some sea stars have many more arms), key functions are coordinated in the center of their bodies, then passed down the arms. The sea star has no brain, but a nerve ring in its center, like a relay station that coordinates the movement of its arms. This nervous system relays impulses from light, touch and chemical sensors around its body.
Blog
Posted on February 9th, 2019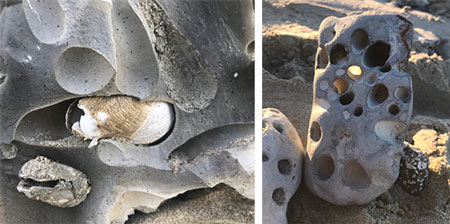 By Tierney Thys
This week, a series of large winter storms delivered hundreds of strange rocks riddled with perfectly smooth drill holes. A treasure trove to curious beachcombers, begs the question, "Who or what made all those holes?!"
The holes are the work of industrious molluscs called piddock clams or, more commonly, boring clams. Some 16 different species of not-so-boring clams call Monterey Bay home
Posted on December 3rd, 2018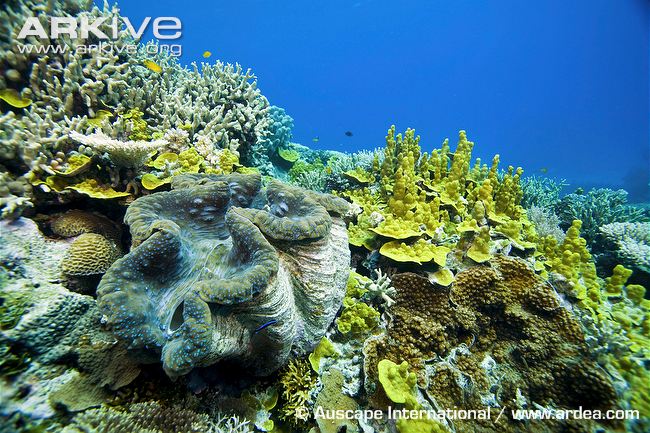 When the Shape of Life team was in Long Beach for the National Marine Educators conference, we visited the Aquarium of the Pacific. We were admiring a giant clam when a guide heard us and said that the U.S. Fish and Wildlife Service (FWS) had confiscated this clam, as well as some others, as they were coming into the U.S. illegally. Sadly, FWS often confiscates fresh and saltwater fish and invertebrates from all over the world when they come into the U.S., mainly for the illegal pet trade. Aquariums have stepped in to help; here are some examples.
Giant clam Tridacna gigas on a coral reef
News
Posted on April 6th, 2019
Posted on October 28th, 2018
Posted on September 29th, 2018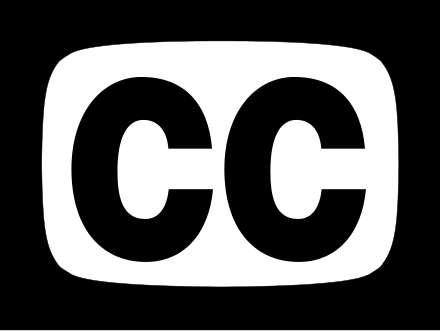 A special THANK YOU to Erin Rempala, Professor of Biological Sciences, Chair Life Sciences Department at San Diego City College for helping to make this happen!
To enable closed captioning, please click on the small CC in the bottom right of the video controls. The CC will appear on videos where closed captioning is available.