Shape of Life offers FREE classroom videos depicting the evolution of the animal kingdom on planet earth. Students and educators from all over the world explore animal adaptation, animations, and behaviors along with the amazing scientists who bring their stories to life. We also offer a rich selection of NGSS materials including lesson plans, readings, illustrations and activities that inspire a deeper dive into the phyla that explain so much of our existence.
Home
Featured Article
Posted on January 27th, 2018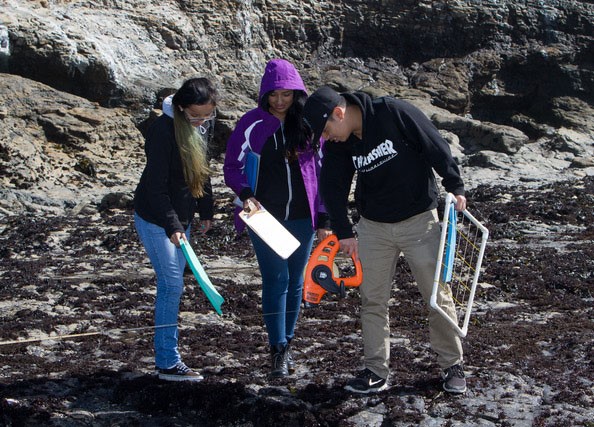 When the tide is very low along the California coast you will sometimes find students on their knees intently getting up close and personal with anemones, urchins and crabs living in the tidepools. This isn't an ordinary field trip. These students are collecting critical data—essential information that informs the understanding and the longitudinal changes to our ecosystems. Their work helps both scientists and elected officials make more informed decisions about coastal habitats along the CA coast.
Featured Teacher
Posted on February 9th, 2018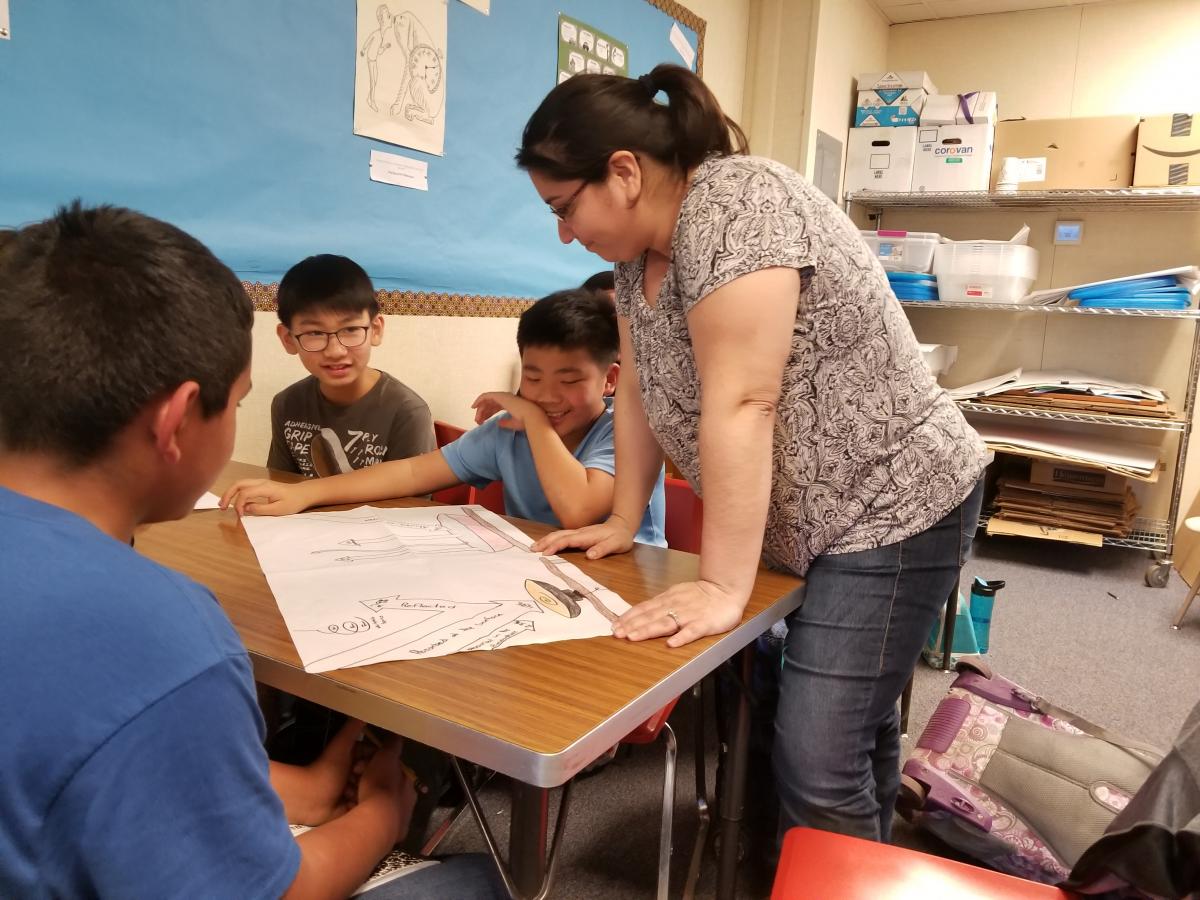 Take a gorgeous 75 degree California day, a group of rambunctious middle school students coming inside from lunch, and get them to focus on how the sun can be transformed into renewable energy.
No problem for Angela Duke who teaches 6th and 7th graders about the environment and where they fit into the protection of it.
Featured Scientist
Posted on February 9th, 2018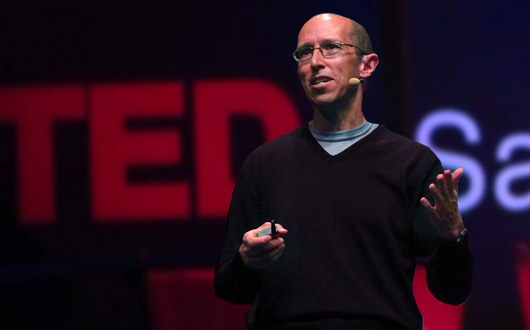 Everyone thinks about the carbon footprint of their favorite burrito, right? Maybe not—BUT!… Dr. Eugene Cordero, a self-proclaimed "burrito connoisseur," certainly does. And, he makes it fun for middle school science students to think about the footprint of all kinds of things.
Find out more about how Dr. Cordero turned his love of science and Climate Science Education into an innovative online resource that empowers kids to fight climate change.
Featured Creature
Posted on January 17th, 2018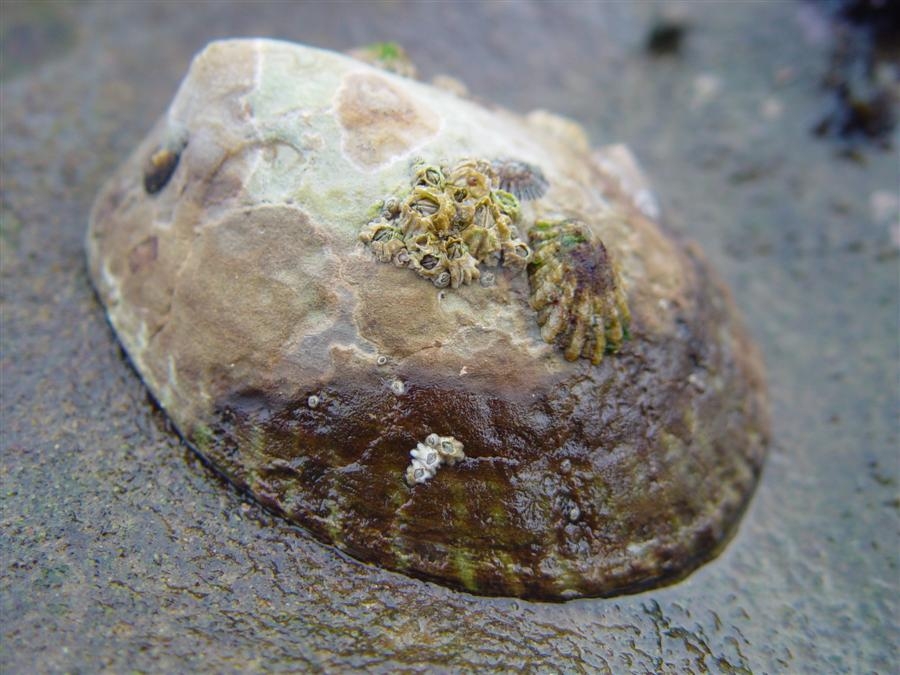 They aren't fast or flashy-- but, boy oh boy-- do they ever pack a powerful punch for healthy intertidal habitats.

Their grazing "farms," where the limpets consume large patches of microalgae using their rasping radulas, generates more and more microalgae. In the process, they make space for other intertidal life including barnacles, tiny snails, and red and green algae.
New Resource
Posted on August 23rd, 2017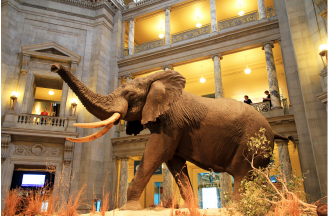 Bones, Brawn & Brains
Fewer than 5% of all animals that ever lived on planet earth have backbones-- yet, we humans remain quite chauvinistic about our own kind. Many of us don't realize that chordates paved the way to US! Their basic animalness – multi-cellularity, a head, brain, nerves, and bilateral symmetry – is the legacy of the sponges, cnidarians, and ancient flatworm-like animals, each of which pioneered pieces of the architecture that led to complex animals like Pikaia, and us.

Blog
Posted on January 18th, 2018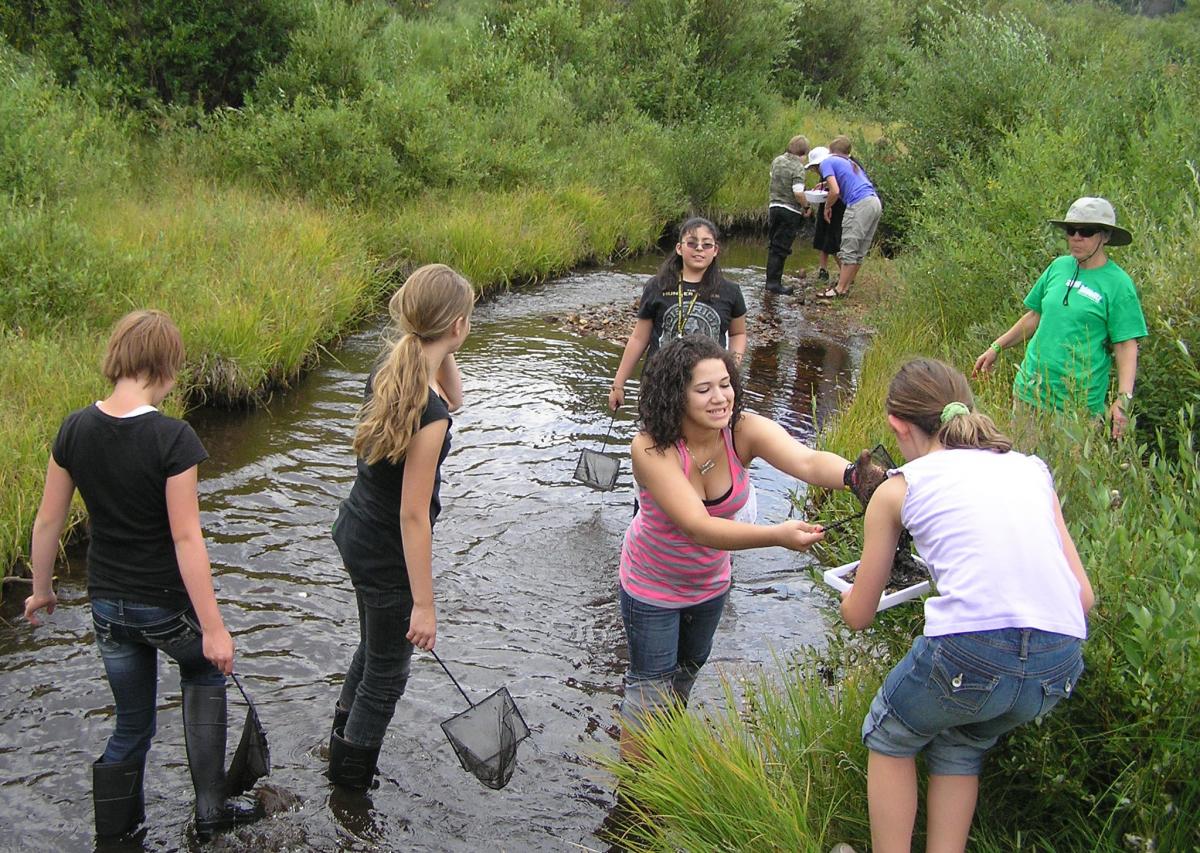 Citizen Science is a global movement through which citizens of all ages make observations, monitor species, collect data, and help answer scientific questions. Scientists initiate the projects, which come from a need for more observations. Citizen scientists make real contributions to the world of science.
Explore how you can tap into your inner scientist while contributing to some amazing studies.
Posted on November 30th, 2017
By Natasha Fraley

On Shape of Life, we present sponges as the first animals. But recently several scientists make a case for ctenophores (common name comb jelly) being the first animal. As of today scientists still don't agree on the issue. This is an example of "science in action" where new research and technologies call into question long held science. This is basically how science works. The evolving nature of science will have a major influence on science teaching in the classroom.
News
Posted on November 20th, 2017