Shape of Life offers classroom videos depicting the evolution of the animal kingdom on planet earth. Students and educators from all over the world explore animal adaptation, animations, and behaviors along with the amazing scientists who bring their stories to life. We also offer a rich selection of NGSS materials including lesson plans, readings, illustrations and activities that inspire a deeper dive into the phyla that explain so much of our existence. Shape of Life content is FREE to students and educators all over the world.
Home
A Small Taste of Shape of Life Videos
The Miraculous Octopus
New Featured Content
Posted on February 26th, 2018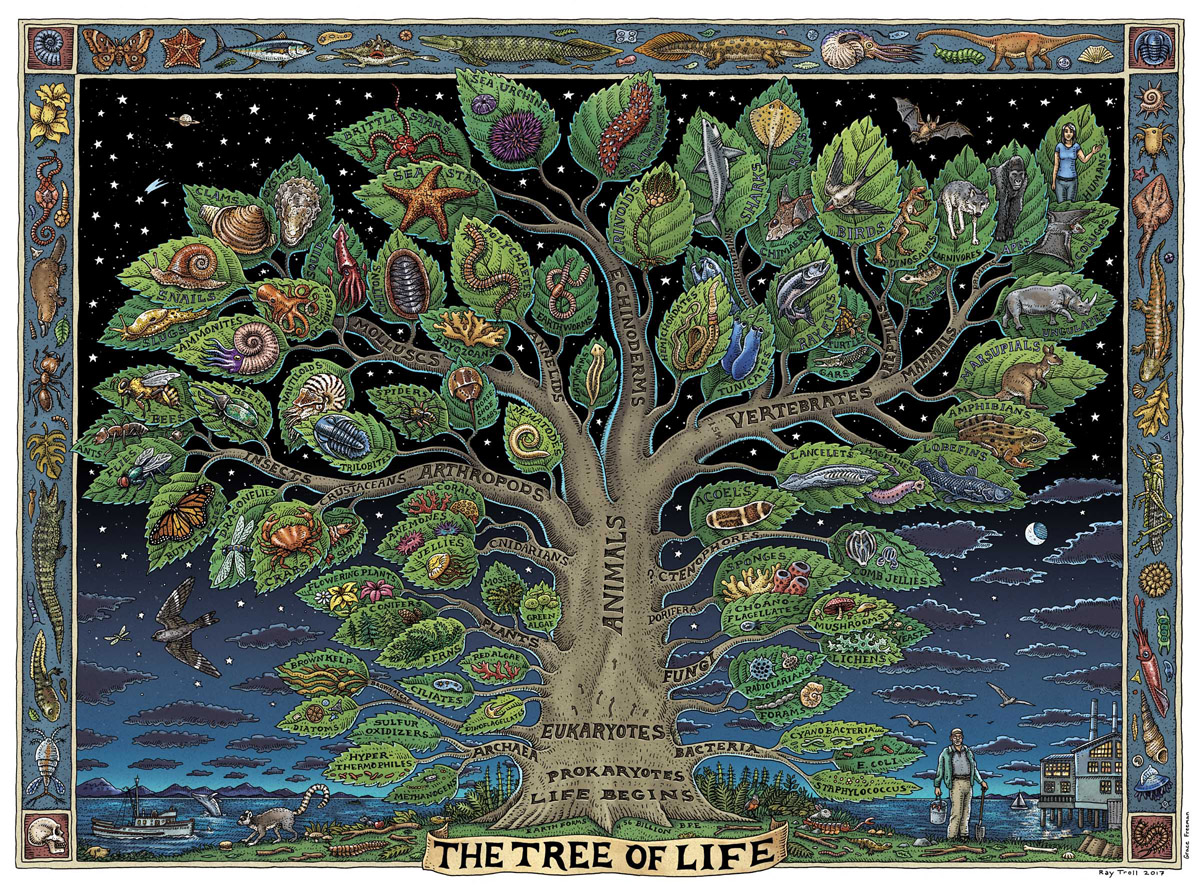 Hot off the presses! We asked our friend, Ray Troll, to create a new animal Tree of Life, and he certainly delivered! Now you can get your own signed print of Ray's latest rendition -- sent directly to you. Each art poster is individually signed by Ray.
Featured Teacher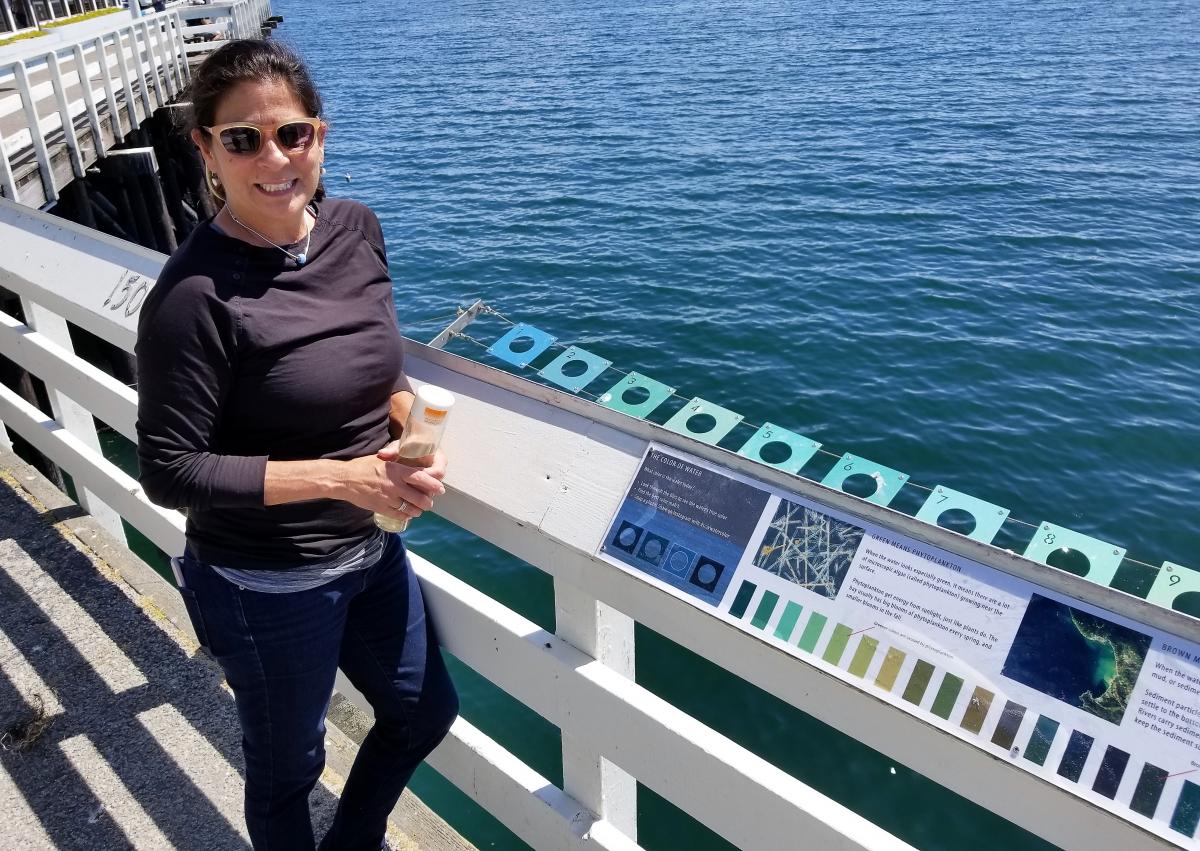 When we asked Lisa Uttal if she thought of herself as more of a teacher or scientist she quickly responded, "I can't decide which one-- I love doing both." We could tell she had given it some thought. And, on the gorgeous sunny day we met Lisa at the Santa Cruz Wharf—there was no question that she had struck the perfect balance between science, education and communication. The kind of balance that can only result in a contagious curiosity about our oceans.
Featured Scientist
Posted on February 9th, 2018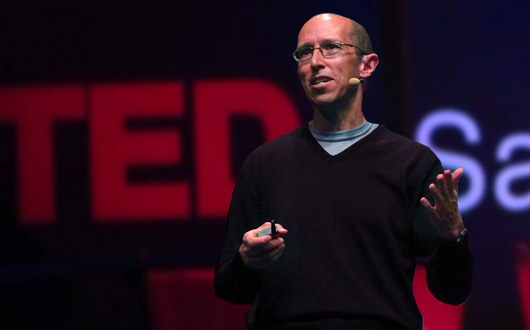 Everyone thinks about the carbon footprint of their favorite burrito, right? Maybe not—BUT!… Dr. Eugene Cordero, a self-proclaimed "burrito connoisseur," certainly does. And, he makes it fun for middle school science students to think about the footprint of all kinds of things.
Find out more about how Dr. Cordero turned his love of science and Climate Science Education into an innovative online resource that empowers kids to fight climate change.
Featured Creature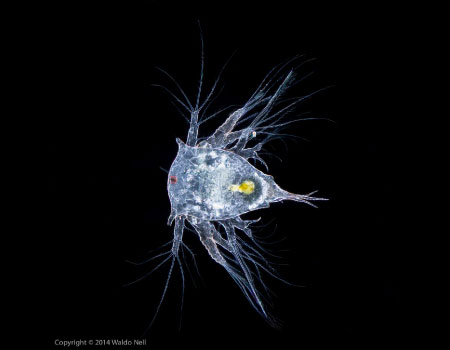 Crustaceans begin life as an egg and then go through a series of larval stages, molting several times, before reaching adulthood. The first larval stage for crabs, lobsters, shrimp, barnacles, copepods, and some other crustaceans is called a nauplius. The nauplii of different species all look alike so they are hard to tell apart. These larvae live in the water column as part of the zooplankton.
They're stealthy little creatures in that they blend in with many zooplankton. Because of this, predators have a hard time seeing them.
New Resources
Posted on February 26th, 2018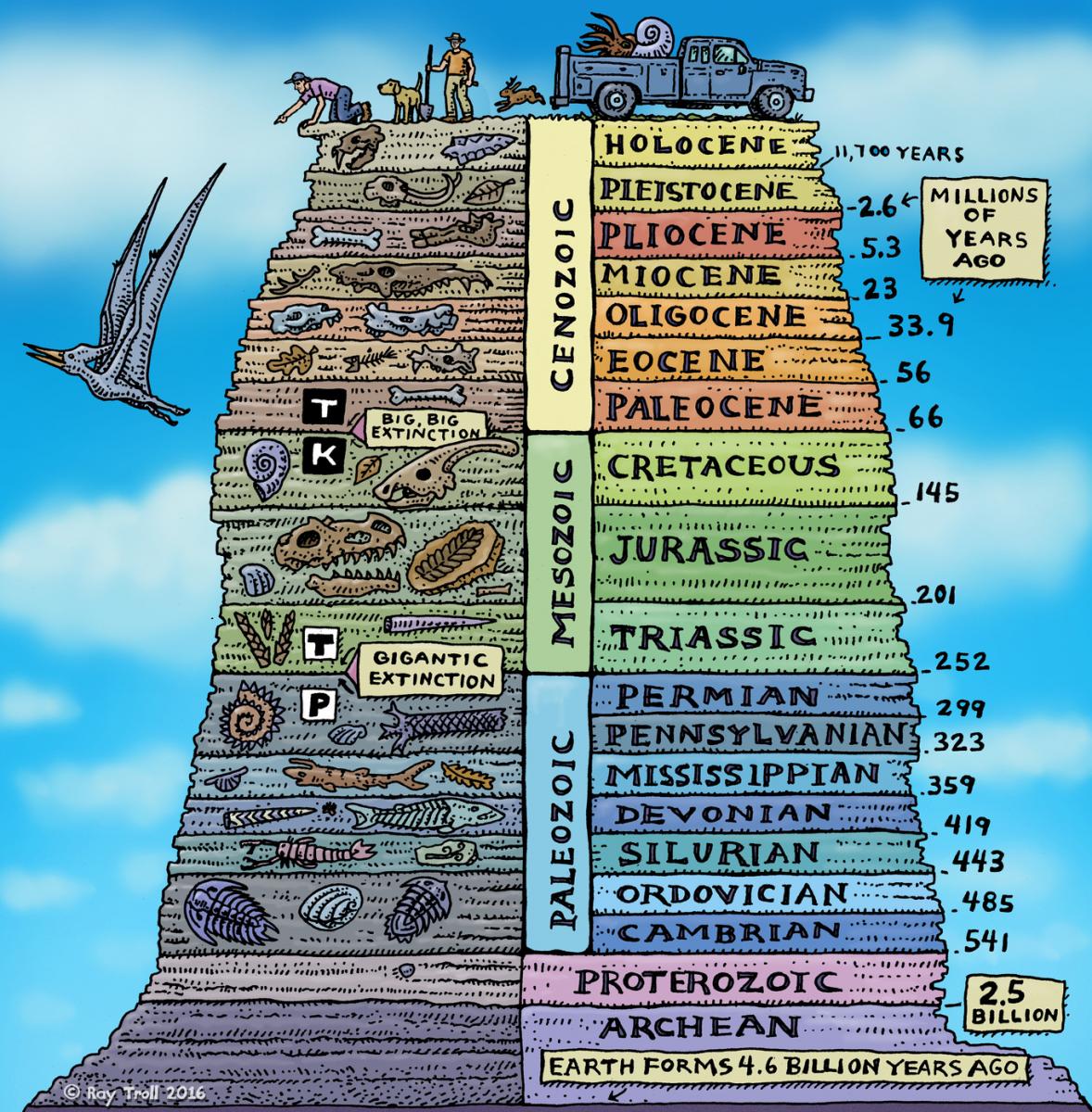 This collection consists of six lesson plans designed to help students construct an explanation of the geologic time scale based on personal connections, science concepts that include Law of Superposition and index fossils and nature of science ideas. The lessons highlight a diversity of scientists and geologic sites that complement Shape of Life videos.
A variety of modalities are engaged that encourage shared exploration with peers. Students go outside and observe the schoolyard, watch videos, create a "geologic site in a cup," utilize technology for geologic time scale interpretations, work in small groups and participate in whole class discussions throughout the lessons.
Your students will ROCK these lessons!
Blog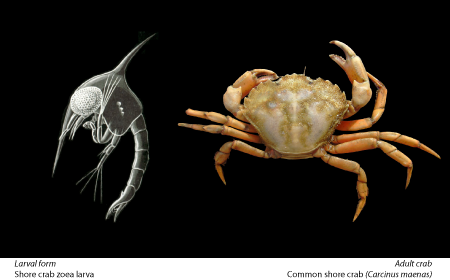 There's a whole universe of life in the ocean we can't see – thousands of tiny animals make up the zooplankton. Animals we commonly see in tidepools, and sometimes on our plates, begin their lives drifting in plankton. Planktonic larval stage in life gives species a way to disperse. The larvae develop while adrift at sea, often going through many stages before reaching adult body form.
Posted on April 6th, 2018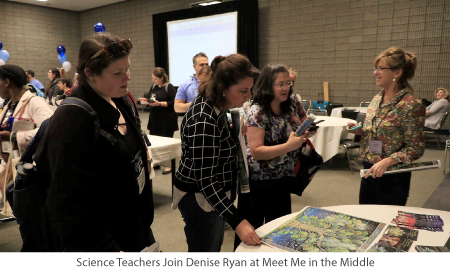 With all the wacko news lately, I wasn't sure what the vibe was going to be at the National Science Teachers Conference in Atlanta.
What I discovered was that even a downpour from the ceiling at the convention center couldn't dampen the mood. In fact, as we were ushered from the exhibit hall floor for a 3.5 hour wait while they fixed the air conditioning leak-- I saw more smiles and laughter and new friendships being forged than anything else.
We talk a lot about adaptation here at Shape of Life. Science teachers certainly illustrate this concept. Over the course of 4 days we were able to talk with lots of teachers and most shared that they feel it's an even more important time to 'hang tough' for science education. And, believe me, based upon the energy we experienced, we have no doubt science education will prevail.
News
Posted on April 6th, 2018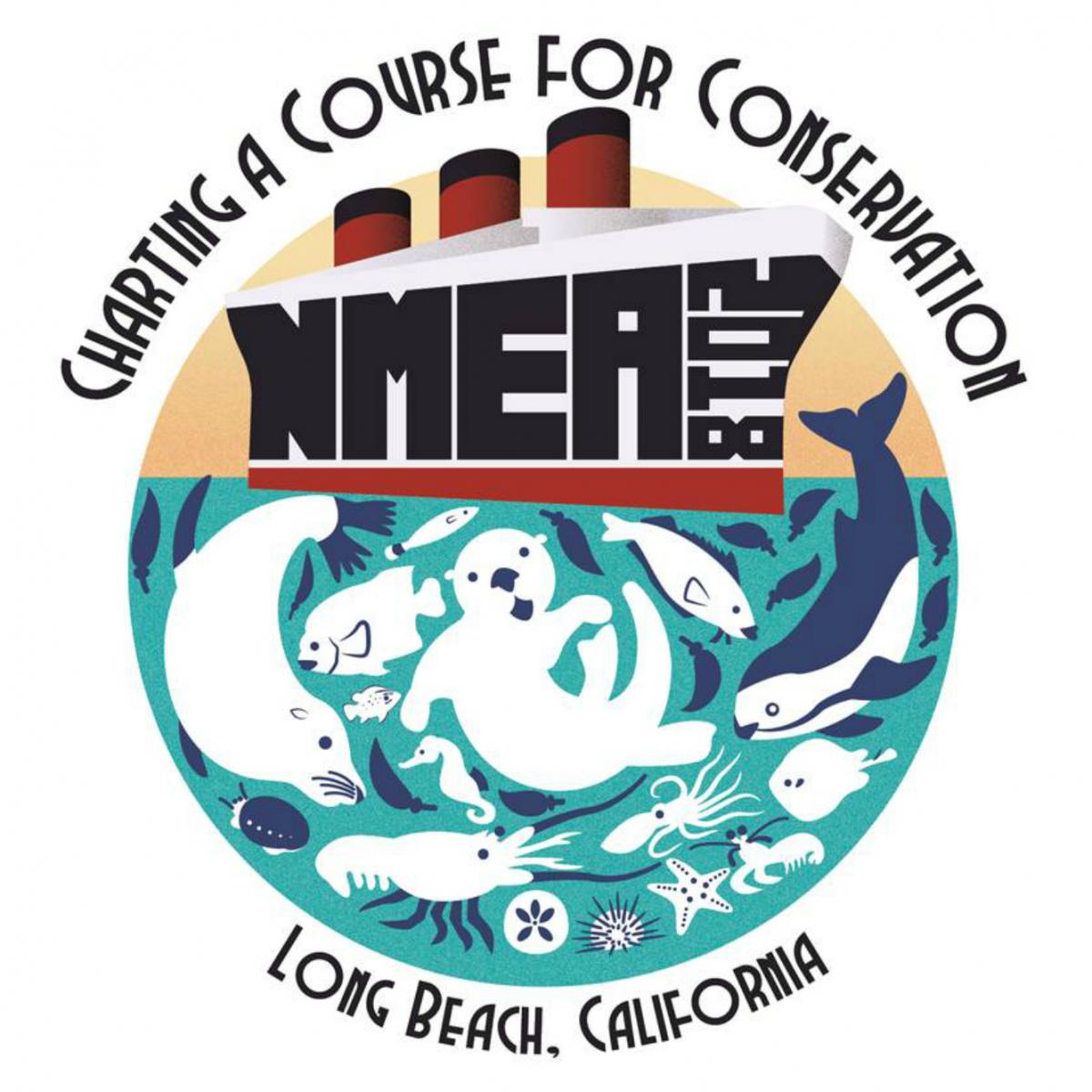 Join us and the National Marine Educators Association aboard the Queen Mary in Long Beach, CA on July 15 - 20, 2018 where we'll be Charting a Course for Conservation at the National NMEA Conference.