Shape of Life offers classroom videos depicting the evolution of the animal kingdom on planet earth. Students and educators explore animal adaptation, animations, and behaviors along with the amazing scientists who bring their stories to life. We also offer a rich selection of NGSS materials including lesson plans, readings, illustrations and activities that inspire a deeper dive into the animal phyla. Shape of Life content is FREE to students and educators all over the world.
Shape of Life offers students a fabulous peek into characteristics and adaptations that allow marine organisms to survive.
Home
Your Sneak Peek of Shape of life Videos
Cristina Diaz describes her work as a taxonomist. She dives in Indonesia to study her favorite animal—the sponge. Conducting an experiment to see how fast a sponge filters, she injects a colored dye into the water. The results are amazing.
New Resources
Posted on August 26th, 2019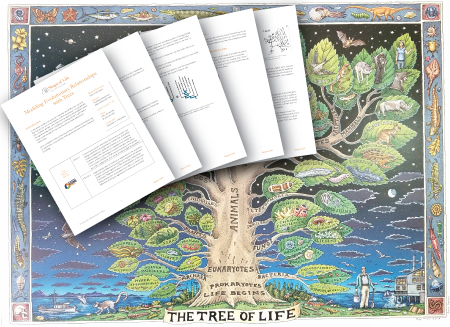 In this lesson, students will examine a beautiful tree of life poster by artist Ray Troll and use it as a launchpad to explore evolutionary, or phylogenetic trees. Students will take a pre-assessment to address misconceptions about
phylogenetic trees before completing a modeling activity to give them a better understanding of how trees are used to model evolutionary relationships.
Featured Teacher
Posted on July 11th, 2019
OUR WINNER!
Guadalupe was a definite 'stand out' in our Tree of Life poster contest.
She is a very special teacher with a multi-layered appreciation for science.
Guadalupe is a dual-language immersion teacher at a school with a high percentage of low-income students, in Los Angeles County.
"Language is no barrier when I share Shape of Life videos with my students."
Guadalupe has been teaching for 10 years. She has taught Kindergarten, Second, Third, Fourth, and Fifth grade. Currently, Guadalupe teaches Kindergarten at La Ballona Elementary School in Culver City, CA - where she shares her love of science with young children.
Featured Scientist
Posted on July 11th, 2019
The Real Prince of Whales
Meet Jeremy Goldbogen. He tags whales. Yep, he pretty much has one of the coolest jobs of anyone we know.
Through Jeremy's research we get to cruise the ocean on the back of whales and experience how they eat krill, make those amazing noises and maneuver with surprising agility. With a device the size of a book, Jeremy speaks volumes about the largest animals ever known to live on earth.
Featured Creature
Posted on August 26th, 2019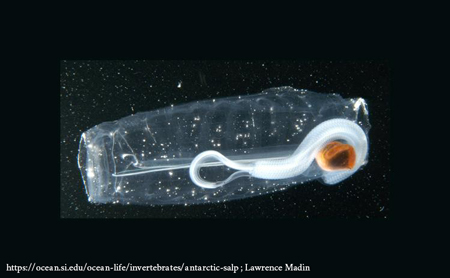 Although it looks like a jellyfish, the gelatinous creature in this photo is a relative of ours: it's a Chordate called a salp. Salps are pelagic sea squirts – tunicates. What makes these invertebrates Chordates? In our video on Chordates we show how we're related to these ancient Chordates.
Salps are transparent, barrel-shaped animals that contract their bodies to move by jet propulsion. They feed by straining water through their internal feeding filters, trapping phytoplankton. They may not be familiar animals, but salps live in equatorial, temperate and cold seas; they are most abundant in the Southern Ocean.
Blog
Posted on August 26th, 2019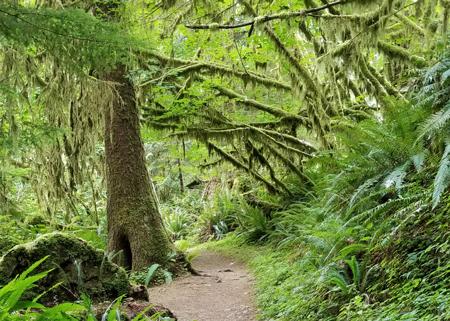 It was a foggy, drippy early morning when I decided to break away for a hike. It's rare for me to go on a hike alone. I'm not going to lie—the trailhead warning of recent mountain lion and bear sightings did give me pause. But, not enough for me to turn back. And, while it was against my better judgement, I'm glad I persevered. The experience of hiking in Olympic National Park's temperate rain forest was beyond exquisite. It was soul quenching.
Taking steps into this rainforest was like walking into a giant acoustic tile. The ground was a bit springy, no sound except the occasional drop of water on a leaf and my breath expanding as it took in cleaner air. The more I climbed, the safer I felt.
Blue and Humpback Whales
Monterey Bay is our backyard. We're lucky to be able to see the biggest creatures on earth gorge on krill and anchovies on a regular basis. It never gets 'old' to us.
We like to take a boat out of Moss Landing because it gets you quickly to where whales are feeding over the deep Monterey Canyon. During the upwelling season – April, May and June – cold water from the depths brings nutrients to the surface, which stimulates phytoplankton growth.
News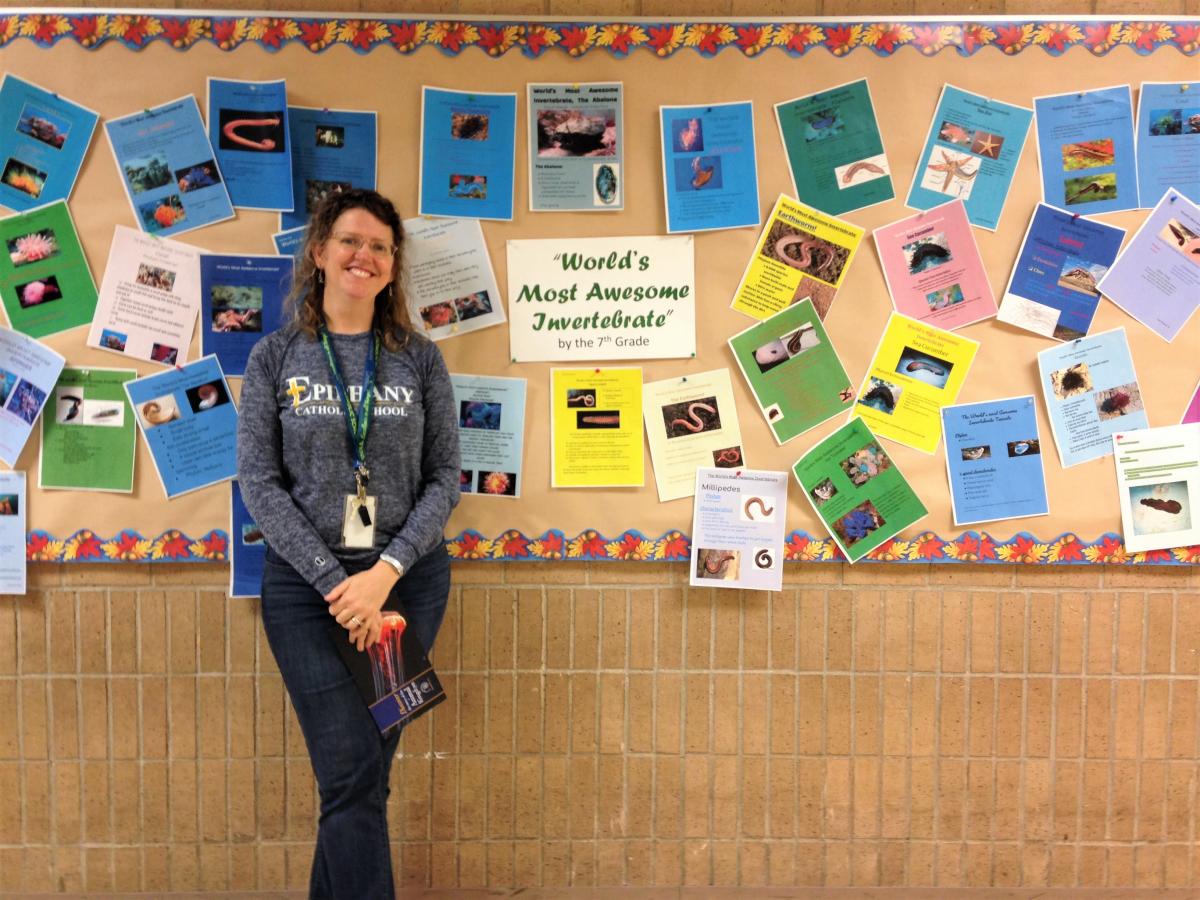 WOW! We're overwhelmed by your words of support for Shape of Life. We had teachers from all over the world let us know how they use Shape of Life resources in their classrooms.
While everyone is a winner in our book, we had to limit the 'Winners' of our popular Ray Troll Tree of Life poster to twenty five. Fear not, we'll definitely hold another contest soon.
In the meantime…
We Wish A Hearty Congratulations to our 2019 Shape of Life Poster Contest Winners!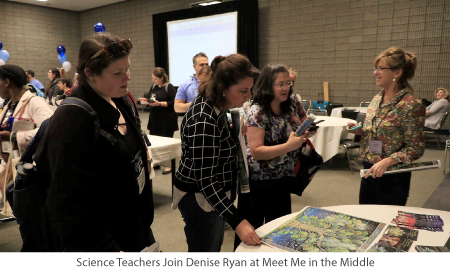 September 7 - 11, 2019
AZA Annual Conference in New Orleans

October 24 - 26, 2019
NSTA Regional Conference in Salt Lake City