Shape of Life offers classroom videos depicting the evolution of the animal kingdom on planet earth. Students and educators from all over the world explore animal adaptation, animations, and behaviors along with the amazing scientists who bring their stories to life. We also offer a rich selection of NGSS materials including lesson plans, readings, illustrations and activities that inspire a deeper dive into the phyla that explain so much of our existence. Shape of Life content is FREE to students and educators all over the world.
Home
New Resources
Posted on March 26th, 2019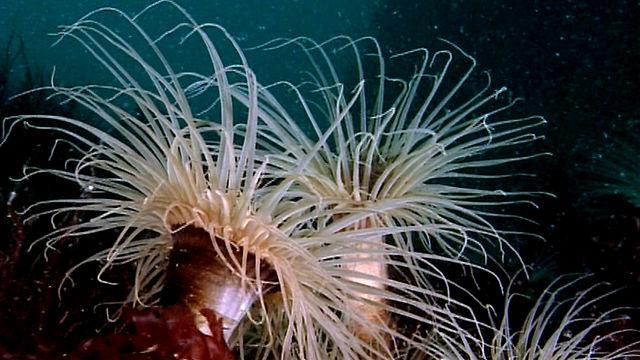 Invite your students to explore the origins of muscles, nerves, and other animal adaptations through a study of the fascinating phylum Cnidaria.
In this lesson plan students explore the origins of muscles, nerves, and other animal adaptations through a study of the fascinating phylum Cnidaria. They will have the opportunity to observe the predatory organisms, including sea anemones and jellies and the amazing adaptations that they use to catch prey, defend themselves, etc., in one or more Shape of Life video segments.
Featured Teacher
Posted on March 19th, 2019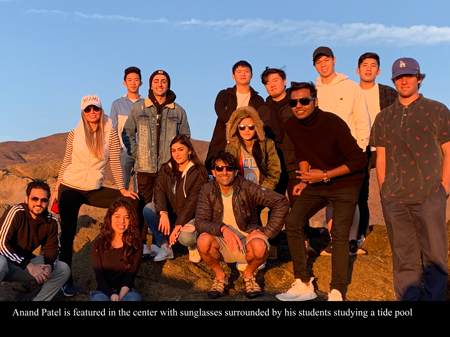 Boundaries?! What Boundaries?
Anand Patel is the type of science teacher who easily crosses cultural, social and generational boundaries in his approach to teaching. Anand teaches to the part in each of us that meets in the natural world- rather than the places that may divide us.
Featured Scientist
The Resounding Impact of Chuck Baxter
Chuck Baxter has a long history of inspiring thousands of outdoor nature enthusiasts including his students, scientists, even US! It was Chuck's vision that motivated our production of the original PBS series, The Shape of Life. Before that, Chuck was one of the founders of the Monterey Bay Aquarium where his vision led to many of the exhibits. When you consider these outlets alone, it's difficult to quantify how many people's lives Chuck has enriched through his appreciation of the natural world.
Featured Creature
Posted on April 30th, 2019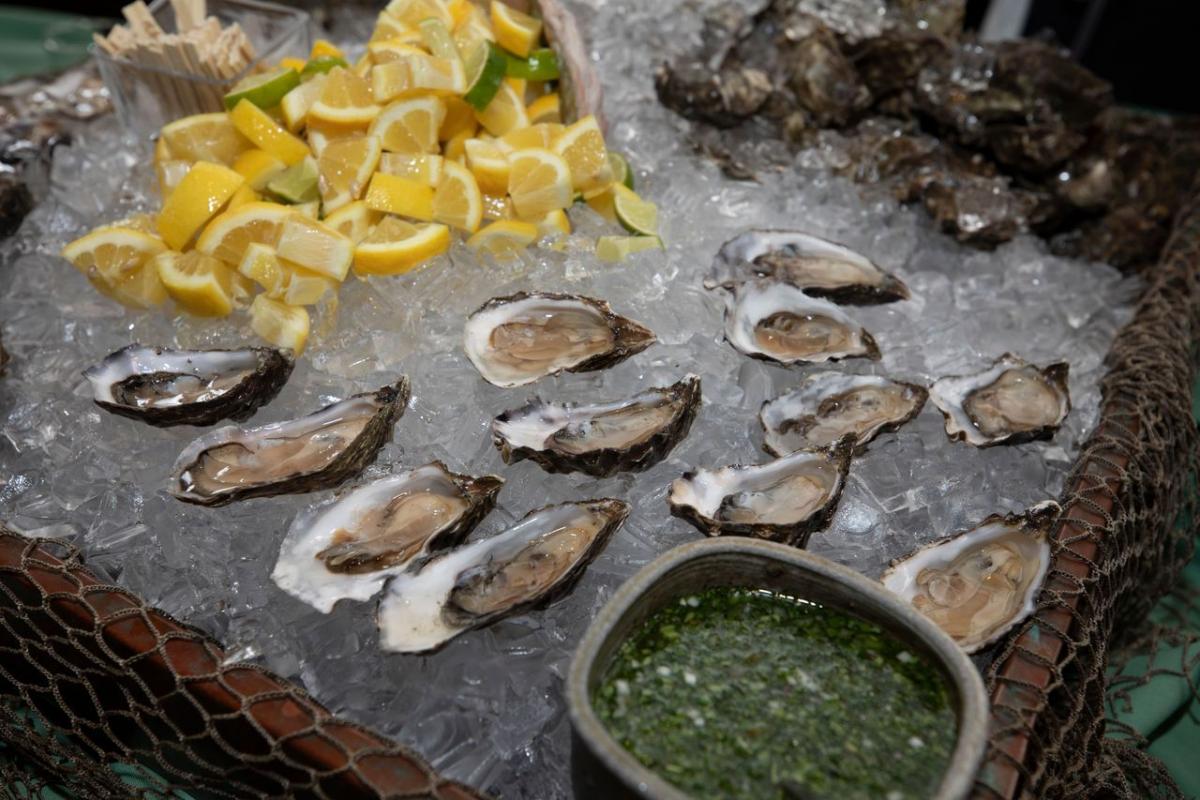 Bivalves, (clams, oysters and mussels), are often on our dinner plates. But when we take a tasty bite, we're also eating microplastics. These shellfish are filter-feeders, straining plankton from seawater for food. Along with plankton, they're ingesting microplastic bits.
Scientists have looked in the tissues of several kinds of bivalves to discover the amount and kind of plastic found in these animals. In some places, they've found the majority of plastic is overwhelmingly microfibers as these are easily eaten by zooplankton.
Blog
Posted on April 30th, 2019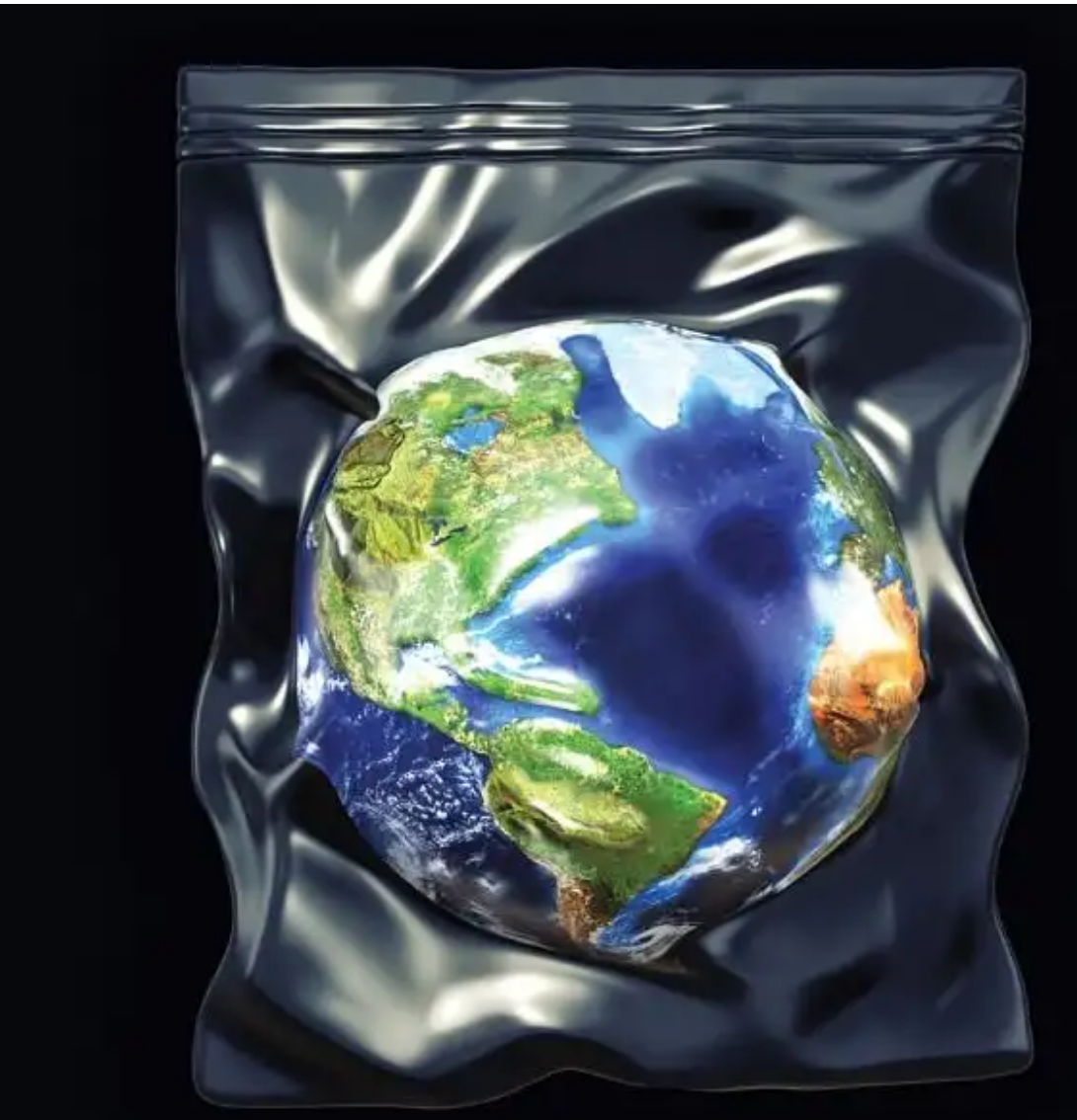 "Plastic is one of the worst enemies of marine species," the World Wildlife Fund.
We've all read too many headlines about plastic floating in the ocean, not breaking down, washing up on every beach, being eaten by marine creatures, and entangling lots of others. Scientists are now trying to figure out what exactly that means for all the life in the ocean – and us.
Posted on February 9th, 2019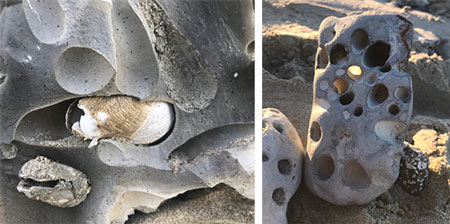 By Tierney Thys
This week, a series of large winter storms delivered hundreds of strange rocks riddled with perfectly smooth drill holes. A treasure trove to curious beachcombers, begs the question, "Who or what made all those holes?!"
The holes are the work of industrious molluscs called piddock clams or, more commonly, boring clams. Some 16 different species of not-so-boring clams call Monterey Bay home
News
Posted on April 6th, 2019
Posted on October 28th, 2018
Posted on September 29th, 2018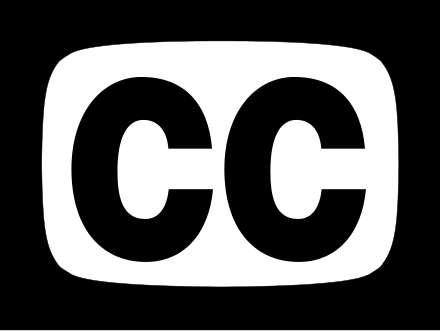 A special THANK YOU to Erin Rempala, Professor of Biological Sciences, Chair Life Sciences Department at San Diego City College for helping to make this happen!
To enable closed captioning, please click on the small CC in the bottom right of the video controls. The CC will appear on videos where closed captioning is available.