Shape of Life offers classroom videos depicting the evolution of the animal kingdom on planet earth. Students and educators explore animal adaptation, animations, and behaviors along with the amazing scientists who bring their stories to life. We also offer a rich selection of NGSS materials including lesson plans, readings, illustrations and activities that inspire a deeper dive into the animal phyla. Shape of Life content is FREE to students and educators all over the world.
Engaged, shocked, captivated! Shape of Life videos motivate my students.
Home
New Resources
Posted on January 8th, 2020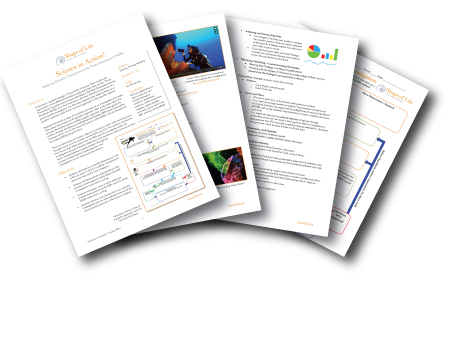 Explore Scientists' Connection to the Three Dimensions of NGSS with our new lesson plan.
Students will get the 'real scoop' on what it's like to think like a scientist. Our new Science in Action lesson plan features NGSS aligned concepts in Three Dimensional Learning through Science and Engineering Practices (SEP's), Crosscutting Concepts (CC's) and Disciplinary Core Ideas (DCI's).
Three Dimensions helps students see the interconnections between disciplines including science, critical thinking, math and English Language Arts (ELA) skills.
Featured Teacher
Posted on December 4th, 2019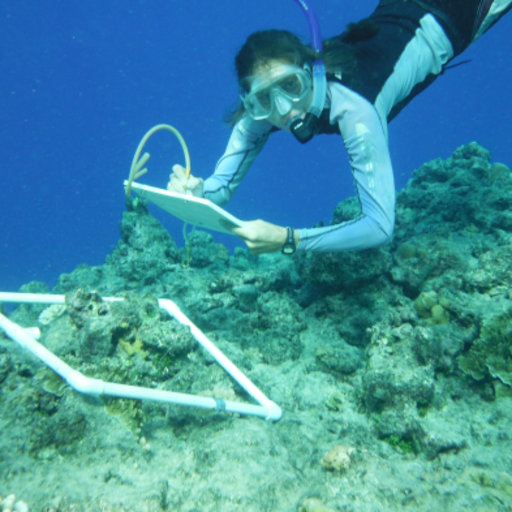 Telling the Story of Us in Our Planet
If you step outside Nicole Crane's office at Cabrillo College, you see the Monterey Bay. When Nicole isn't teaching about ocean science, she wears her marine scientist hat and leads a project in a faraway part of the same ocean — in Micronesia.
Featured Scientist
Posted on November 14th, 2019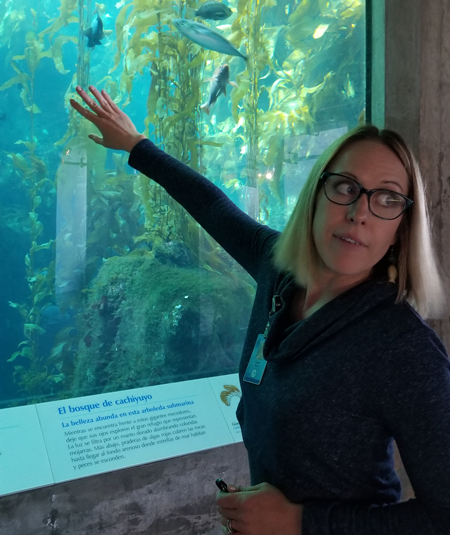 Although Kasie didn't really like chemistry in school-- "I hated Chemistry!"-- she knew that water quality has a huge impact on how animals survive in different environments. We feel incredibly fortunate to have Kasie's innovative and energetic approach to sustaining water quality at our prized Monterey Bay Aquarium.
Learn more about Kasie's long and winding road to our beautiful backyard.
Featured Creature
Posted on January 24th, 2020
One of the most popular and most photographed exhibits at the Monterey Bay Aquarium is the beautiful mesmerizing ballet of sea nettles. The Pacific sea nettle, Chrysaora fuscescens, lives in coastal waters from Alaska to California, to Japan, Kamchatka, the Aleutian Islands, and the Bering Sea. With their long, trailing tentacles these jellies are large: their bells are about 17.7 inches (45 cm) in diameter, mouth-arms from 12 to 15 feet (3.6 to 4.6 m) long. The frilly mouth-arms and tentacles are covered with stinging cells, called nematocysts.
Blog
Posted on January 24th, 2020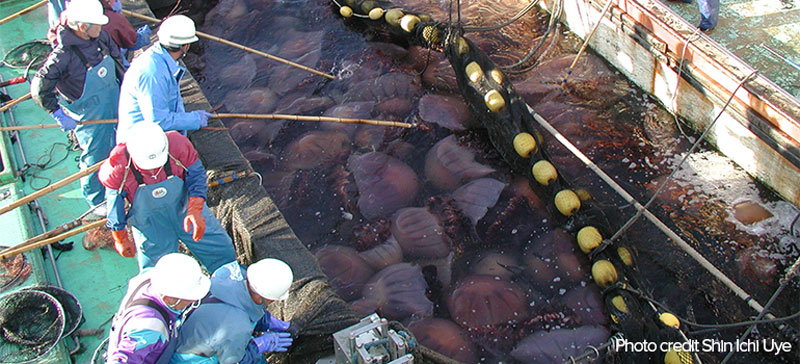 In places around the world there are so many jellies in the sea that fishing nets and nuclear reactors become clogged with gelatinous blobs that also cover beaches and freak out tourists.
These are signs of jelly blooms – when huge numbers of jellies, often in the millions, appear seemingly out of nowhere. There's a perception that there are more jellies and jelly blooms in the ocean now. But, is that true?
Posted on December 13th, 2019
News
Posted on January 24th, 2020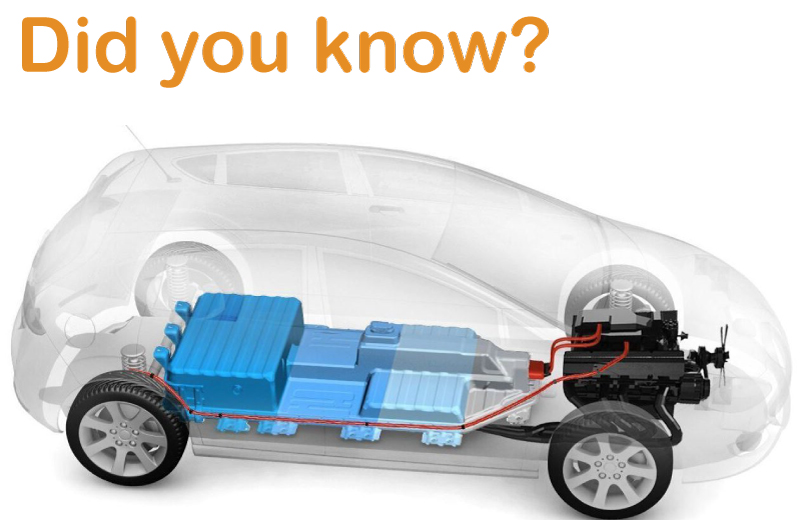 A single electric vehicles battery contains 187 lbs copper, 123 lbs, nickel, 15 lbs
manganese and 15 lbs colbalt.

As demand for electric cars grows, so will these important minerals.
Where will we get them? Corporations are now vying for rights to mine in international waters.

How about we try algae as a source?
Posted on January 24th, 2020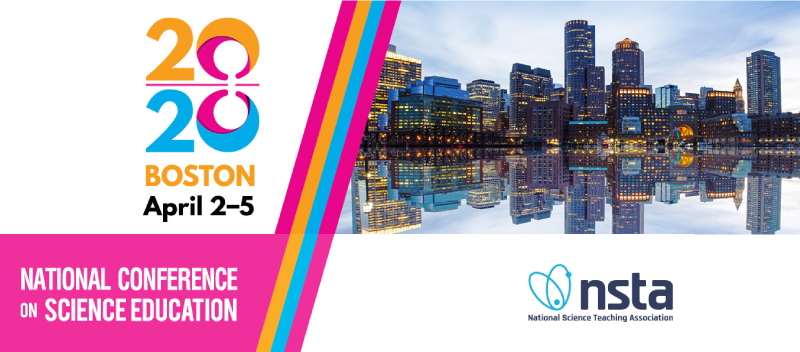 Visit us at booth #2841
The first 20 middle school science teachers who visit our booth will WIN a Tree of Life Poster!
(Contest runs every morning of the conference)