Image

Evolution
Biological evolution is driven by genes adapting animals to changing environments. Both paleontology and genetics help us understand the evolution of the animal kingdom and the explosion of animal diversity during the Cambrian.
Videos
Image

Factsheet

Cambrian Explosion

The Cambrian Explosion was a burst of animal evolution that occurred in the ocean about 540 million years ago.
Cambrian Explosion Readings
Image

Reading

Cambrian Explosion: A BIG BANG in the Evolution of Animals

For most of Earth's early history, there simply was no fossil record. Only recently have we come to discover otherwise: Life is virtually as old as the planet itself, and even the most ancient sedimentary rocks have yielded fossilized remains of primitive forms of life.
Features
Blog
A Cool Summer Adventure: BURGESS SHALE!
By Nancy Burnett, Founder of Shape of LifeWhile working on the original PBS Shape of Life series, I learned about the discovery of fossil animals that first appeared during the Cambrian Explosion. When I realized that the most famous Cambrian site is in the Burgess Shale of British Columbia, I knew I had to visit it. 
Image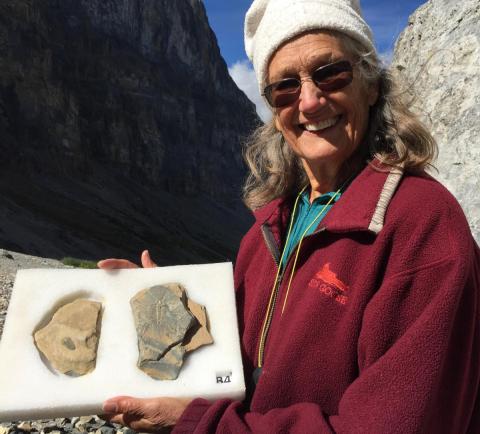 Scientist
Geerat Vermeij UC Davis, Distinguished Professor, Earth and Planetary Sciences
The Whole World at his FingertipsWhen we filmed Evolutionary Biologist Geerat (Gary) Vermeij for Shape of Life we were awed by how he could tell us so much about a shell by feeling the shape, the texture, the bumps and even the repairs. Blind since age three, Gary studies the form and function of molluscs in a completely unique way – using his figertips. He says his parents encouraged him to…
Image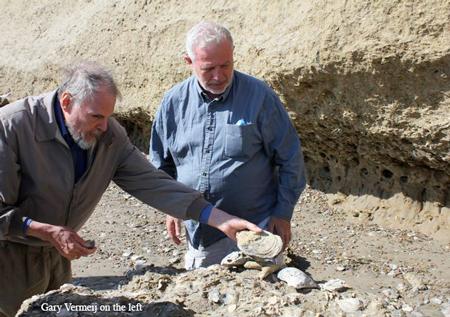 Creature
Imagine the oceans 530 million years ago, during the Cambrian Explosion, filled with creatures alien to us today. Anomalocaris (ah-NOM-ah-LAH-kariss), from the Greek meaning "unusual shrimp", was a major predator of those ancient seas. Fossils from the Cambrian in the Burgess Shale in Canada, and formations in China, Greenland, Australia, and Utah show that this large, ancient shrimp was…
Image