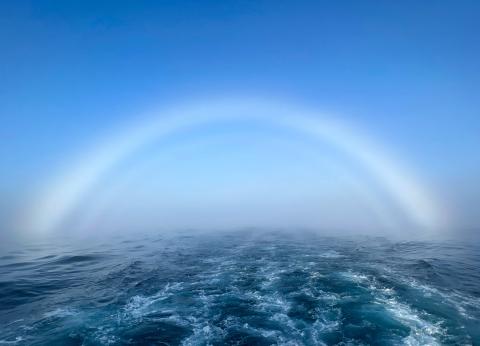 In early March nations came together to agree on the first-ever treaty to protect the biodiversity of the high seas. Coastal countries generally control the 200 nautical miles of ocean off their coast. Beyond those Exclusive Economic Zones, the ocean and its biodiversity and resources are not governed or protected. This area is called the high seas. After ten years of negotiating, nations agreed to the goal of ensuring the conservation and sustainable use of marine biological diversity of the high seas.
The Biodiversity in Areas Beyond National Jurisdiction Treaty (the BBNJ Treaty) aims to place 30% of the seas into marine protected areas by 2030. The unprotected regions of the ocean, covering nearly two-thirds of the ocean, are under threat from overfishing, shipping traffic, seabed mining, and climate change. The deep ocean, below 200 meters, is part of the high seas and is critically important to global biodiversity and provides over 95 percent of the space used by life on Earth. This means that the deep ocean includes almost all of the marine areas in the treaty.
Although the treaty still needs to be ratified, the provisions include: restrictions on how much fishing can take place; the routes of shipping lanes; and extraction activities like deep sea mining. It also includes arrangements for sharing marine genetic resources and requirements for deep sea resource extraction.