Image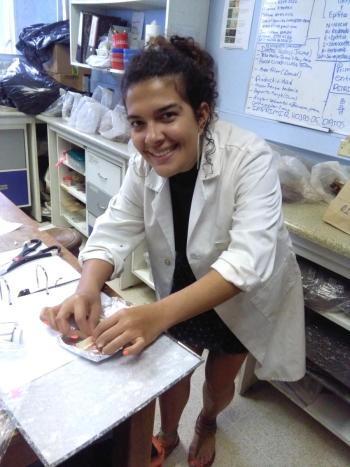 Tatiana's natural curiosity and love of the ocean in Costa Rica led her to the amazing world of  coral reefs. Her master's degree in Integrated Marine Coastal Management allows her save coral reefs and expand community awareness of the importance of coral health.
Seeking a mentor who studied coral reefs, Tatiana found Jorge Cortés-Núñez the coral reef expert in Costa Rica, from the University of Costa Rica. Recognizing talent and a need, Jorge directed Tatiana to  Joanie Kleypas, who works on coral reef restoration for Raising Coral in Golfo Dulce, a bay on the Pacific side of Costa Rica.
Tatiana is now a Project Manager leading coral reef research and restoration.
Growing Coral Reefs
Like reforestation, coral restoration begins with nurturing baby corals which takes 9 to 12 months. This video shows the restoration process and also introduces Tatiana and her team.
Planting the Seeds
Just like seeds that grow in soil so do the microfragments of corals grow on substrates. In the Golfo Dulce they use both rope nurseries and what looks like Christmas trees. The team plants corals from the nurseries onto colonies that have died. The team learned that if they want to accelerate coral growth, it's best to put the corals from the nursery close to the "donor" corals that recognize them as clones that will grow bigger corals.
Image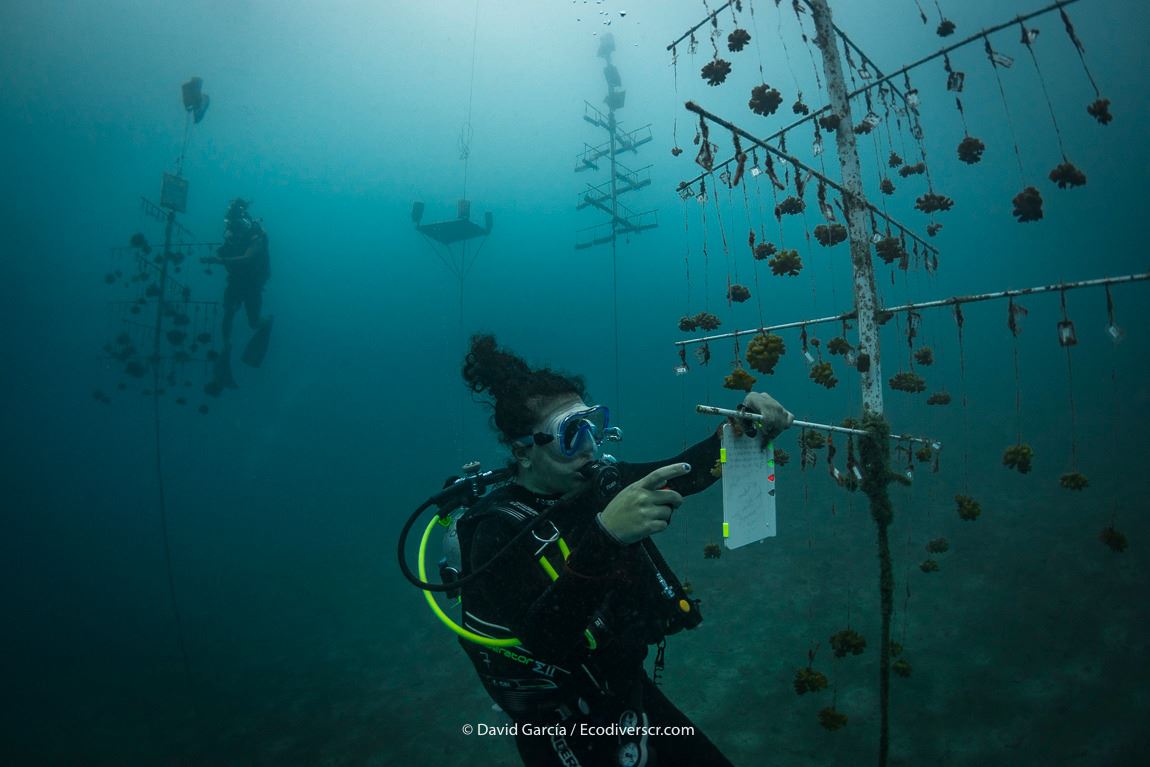 Surviving the 'Hood'
Now the team is working with eight different species. These corals in Golfo Dulce are already coping with rough conditions that might make them more resilient in the face of climate change. Tatiana called the local reefs "corals of the hood."
Raising Coral has a good survival rate: 90-95%. Helping the global restoration community, Raising Coral takes copious records in order to obtain a complete ecological record of what's happening to the corals in their environment. Tatiana and the team has had success growing Pocillopora, a pioneering species. It's a branching coral that creates conditions for other corals and is habitable for other animals to live in the colony. The oldest corals are from 2017 when they were starting to experiment with techniques.
A Collaborative Discovery 
Raising Coral collaborates with other coral restoration efforts around the world. In the coral reef restoration community, scientists share data which serves as a 'call to action' to save global coral reefs. Coral Restoration Consortium run by NOAA has news of restoration projects worldwide. "We need to exchange what is working and what isn't working because of the climate change clock," says Tatiana.
Raising Coral is taking the resilience of coral species into account when growing corals. When choosing which corals to grow, the team chooses those that can cope with warming, and have survived bleaching events. In March 2020 the Golfo had a lot of bleaching. Tatiana and the team tracked the strong donors that do well.
Image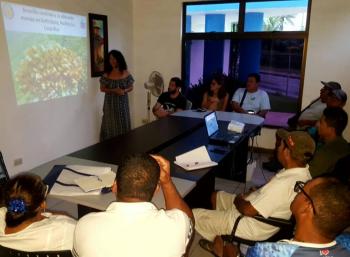 Community and Education
Another aspect of Tatiana's work is introducing the community to coral reefs right there in the Golfo. She trains local coral gardeners who work on the project about once a week. Some help with nursery structure; others measure growth and survival. Many of the gardeners are women who rarely have the opportunity to work in the ocean. Through the process gardeners catch a 'coral-buzz' that helps the sustainability of the restoration work.
Tatiana also engaged schools so that they add coral restoration into their curriculum. Now students have greater insight where corals are located and why they are so important to the health of their community. In 2019 alone, Tatiana and her organization reached 4,000 kids.
The team produced an animation for schools where students can have fun learning about coral restoration. Raising Coral is working on a video game about climate change and coral reefs to give to schools.
The Future
Last year Tatiana became a new mother and is now planning to start her PhD soon
"I do work in what I love, and I cannot be more grateful with the life because of this. I hope for others to choose a career in which you can feel love and passion." Tatiana adds, "Coral reefs are extremely interesting and every day I have more questions. I want to learn more and do more. Science is an important motor for life and at the end of the day, science-based actions give a clear direction."