Posted on December 9th, 2016
Teaching with Compensation Beyond Common Hours!
When Mark Friedman walked up to our booth at the recent CSTA annual conference in October and shared that he'd been using Shape of Life classroom resources for 13 years, we had no idea the degree of great work he had accomplished using our resources.
You see, Mark doesn't just teach science– he creates a world where his personal dedication to social justice and equality is applied to the success of inner-city high school students in one of the nation's most challenged regions of LA. Kids who wouldn't ordinarily be exposed to the wonders of marine biology have a whole world opened to them because of Mark's belief in the power of education. And, the fact that Shape of Life plays any role in this endeavor is beyond rewarding to us.
"The education system in this country is horrendous. Efforts to reform education go nowhere because teachers' opinions don't influence classroom management needs. Opportunities for inner-city youth are nearly nonexistent," said Mark. With a rueful smile, Mark adds, "I would never be allowed to teach political science. I'm too radical."

The Beginning
Mark began teaching science as a volunteer educator a Cabrillo Marine Aquarium and conducted research with Scripps Institute of Oceanography. He was then offered a position in a new inner-city high school which happened to be a charter school, but—as Mark deliberately points out "it happens to be union." He then developed a marine science course that would excite black and Latino youth in life sciences. His intention is to usher these overlooked segments of youth into professions in sciences.
Mark then developed a high school seniors honors course in marine biology. Believing that excellent education should be accessible to EVERYONE—Mark offers his teaching materials freely online. (See Mark's contact info below).
"What excites me most is seeing students advance in their knowledge and maturity. I write recommendations and help get my students attain college scholarships. I take them to lectures at local aquariums, First Fridays at the Natural History Museum, special lectures sponsored by the Skeptic Society—just so they can get a taste of the bigger picture." The result? A radical increase in seniors who designate science and medicine as their professional direction upon graduating high school. The numbers before Mark came onto the scene were a fledgling 5% admittance to college and now hover between 43 - 48%.

Where Shape of Life Fits In
We share the same strong belief with Mark that high-quality educational materials should be easily accessible to every mind that wishes to expand. "Shape of Life is the cornerstone of my marine biology course. This is an honors course using a college textbook by Castro and Huber. I use the Cooperative Teaching Method model which seems to work well for inner-city youth. My students help each other. They seem to have an inherent trust in one another. My students assist each other by organizing student tutors and helping one another grist through tough subjects. This definitely works better than a top-down teaching method. My approach to teaching is fortified with Shape of Life videos because students can freely explore the resources at their pace and within their style of learning."
Mark is currently working with several marine science organizations to compile NGSS aligned resources for a workshop at the NSTA convention in Los Angeles in March 2017. We are proud to announce that Mark will be joining Shape of Life at NSTA in both our booth and in a workshop at the conference.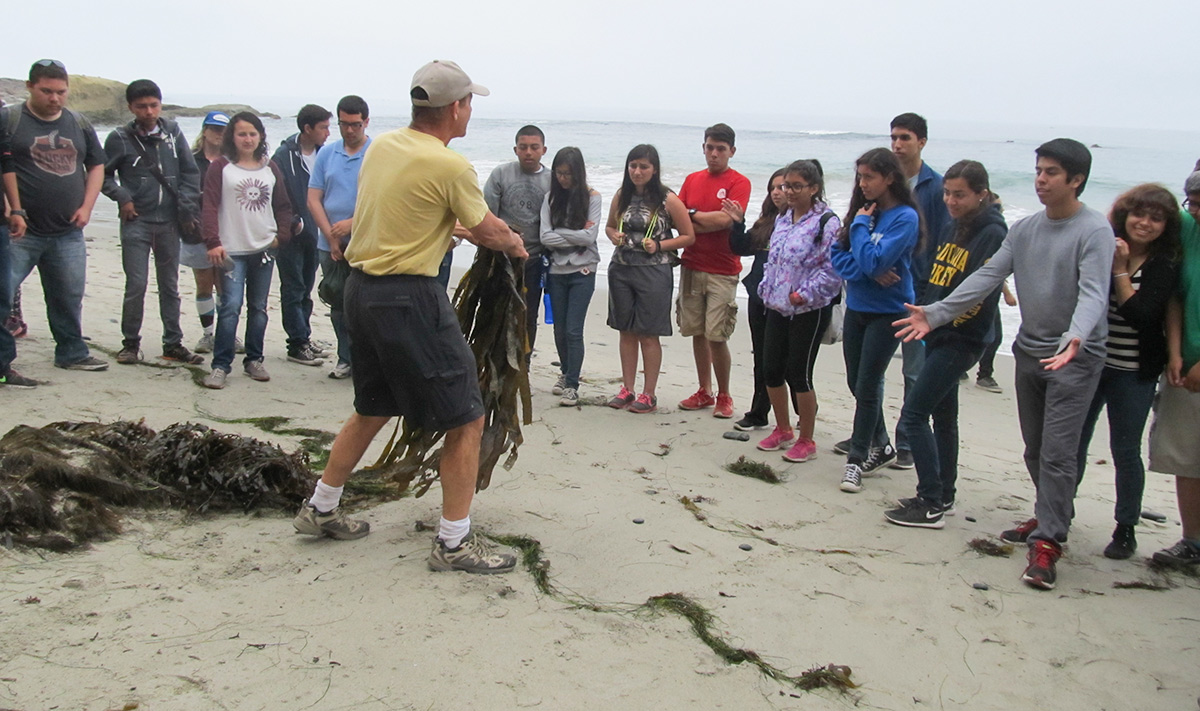 The Marine Biology Club consists of students of Hispanic and African-American descent, ages 14-18, that come from low-income primarily immigrant families. Most of the students live in the community of Lennox and Inglewood and have seen first-hand the lack of bilingual resources in their Spanish-speaking community. With this as an incentive, club members share an interest in serving their community through the dissemination of their knowledge on marine life, helping to end marine pollution, understanding global climate change, etc.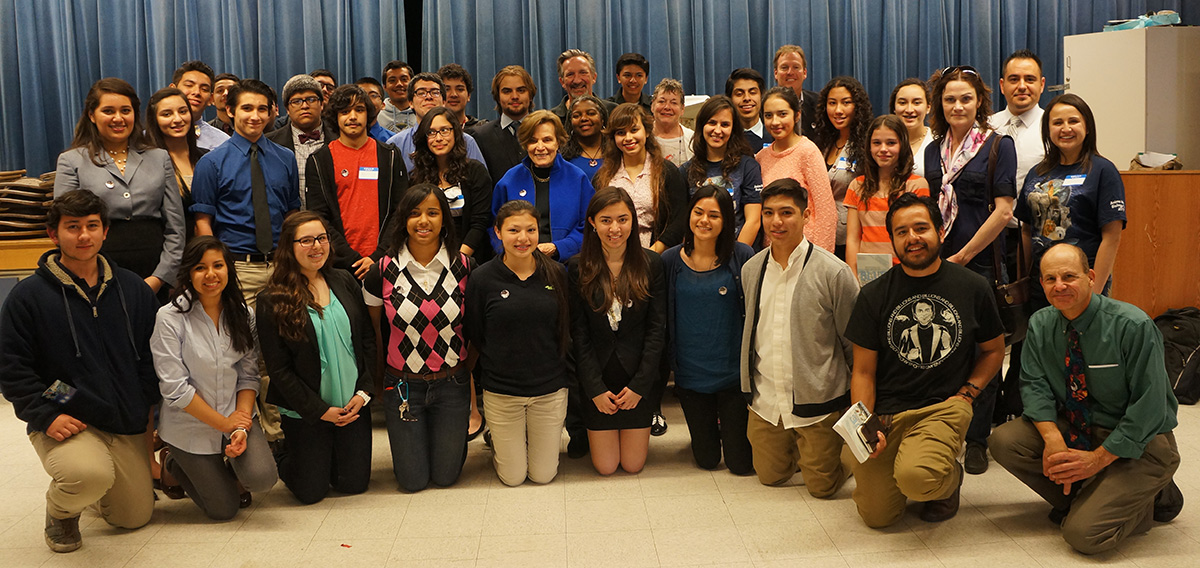 If you are interested in learning more about the resources Mark has cultivated over his years of teaching, please feel free to contact him: Mark L. Friedman, Educator & Curriculum Developer: Physio-Anatomy, Evolutionary Medicine, Marine Biology,
Marine Biology Instructor for L.A. Maritime Institute & Redondo Beach Unified School District,
Former Chair, Ánimo Leadership High School Science Department,
Cell: 310.350.7515, marklewisfriedman@gmail.com.