Posted on October 20th, 2017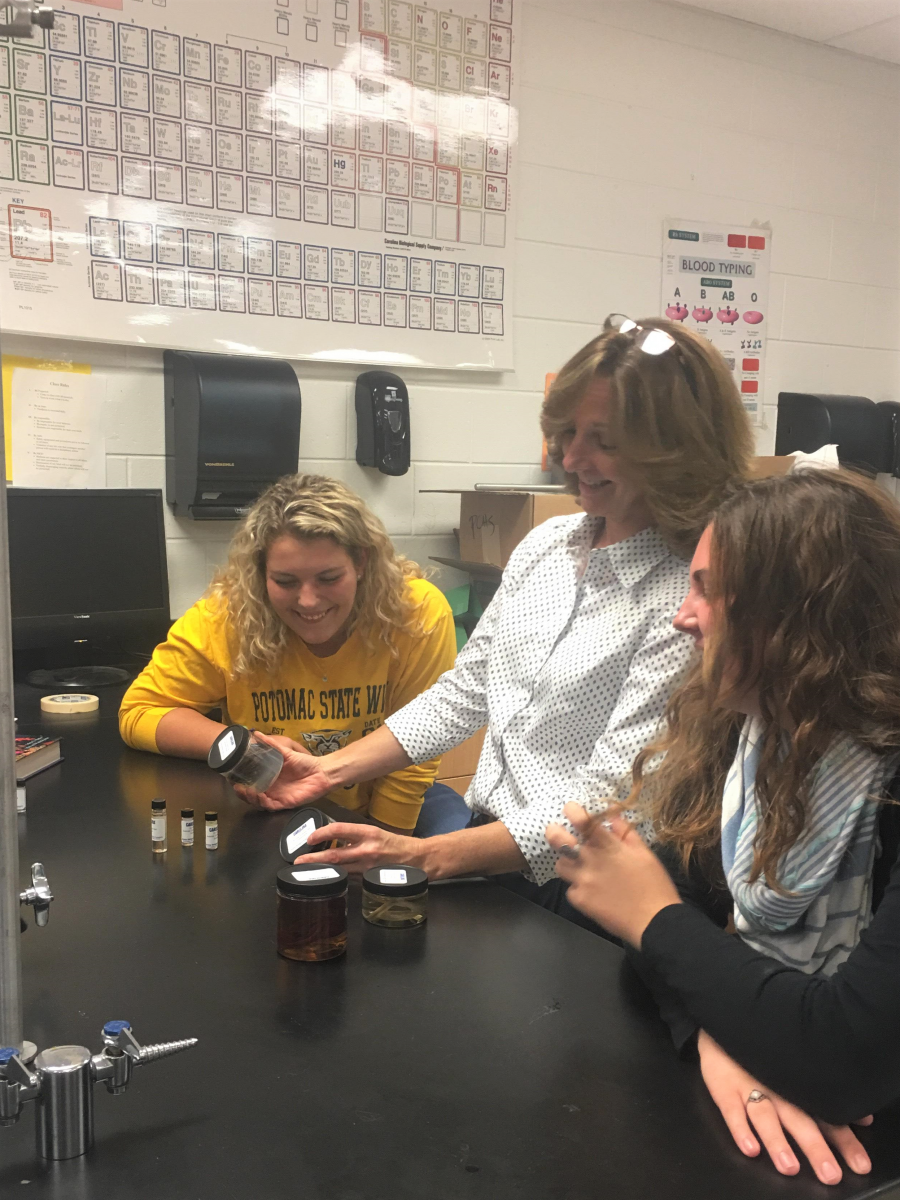 Kathy White Defies Rural Educational Resource Limitations
Nestled in one of the most remote areas of West Virginia known as the Birthplace of West Virginia, you'll find an incredible teacher who opens up the world to her AP Biology high school students. "I have been a high school science teacher in Pocahontas County West Virginia for 27 years. Despite being the second largest county in West Virginia, we have one of the smallest populations. Most of the county is comprised of state and national forest; It's a biologist's dream. I moved here in 1990 and have never left."
What compelled Kathy to stay in West Virginia to pursue her teaching certification was a poor experience a family member had with a student teacher. "As someone who loved all science, I believed the students in rural West Virginia schools deserved teachers who offer inspiration instead of frustration. Teaching has since become my passion and teaching science to young people my joy."
The Evolution of the Animal Kingdom Comes to Rural West Virginia
The greatest challenge to teaching science in a rural area of West Virginia is limited resources. Certainly students throughout the entire country are suffering from educational cutbacks— but, in remote areas, it can be even worse as there are few facilities in close proximity where students are exposed to technology in action. The closest major university is three hours away so enrichment opportunities are expensive and time prohibitive. That's where Shape of Life's free online resources come into play.
"I first became familiar with the Shape of Life through professional development conferences, and interactions with other science teachers. A fellow AP Biology teacher originally recommended the series to me, and I was thrilled with the videos, lesson plans and resources available on the website."
Kathy's students use Shape of Life videos and resources to delve deeper into 'structural form and function', as well as, evolutionary trends. "My general biology students use the videos to help understand different organisms within the animal kingdom during taxonomy lessons. Sometimes we use the segments dealing with body plans when preparing for dissections and specimen observations. The students are thrilled with the quality of the cinematography. "Many times I hear students say 'these are so much better than those boring science videos!'." They also love the scientist videos where they're exposed to fields of science and research careers.
"Despite being from a rural area, I want our students to understand the global nature of science and the opportunities that are available to them."
Rewards Beyond Common Hours
Kathy's students have appreciated her dedication and innovative approach to teaching science for 27 years—today, Kathy still receives letters of appreciation from successful students who have achieved their professional goals. "This past summer I received a letter from a former student who had just completed Physical Therapy school. She wanted to thank those she felt encouraged and helped her achieve her goals. Those are rewards that are worth more than any salary."
Kathy believes science teaching has never been more important. "As our climate changes, students need to understand the impact on every level of life. They also need to be prepared to become the problem-solvers of our future. As long as I can encourage a few of my students to step away from the cultural barriers of where they live and follow their dreams I feel I have a purpose and that keeps me stoked."
Thanks for keeping us STOKED, Kathy!