Posted on September 11th, 2018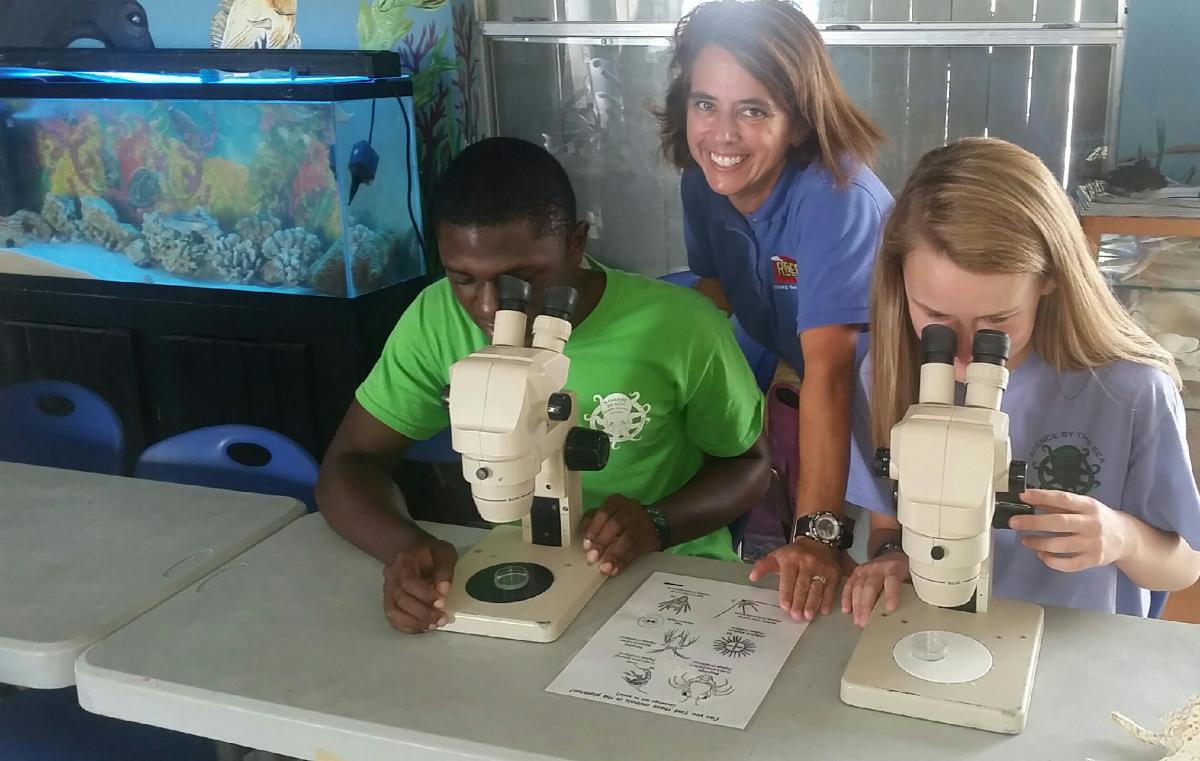 Attending conferences is always fun for us. This summer we attended National Marine Educators Association annual conference—and it was a BLAST!
A highlight was meeting the enthusiastic (and we mean enthusiastic!) teacher, Charlene Mauro who has been using Shape of Life in her classroom for 20 years. Charlene teaches at The Navarre Beach Marine Science Station- a unique fusion of formal and informal education.
Charlene Mauro is the Founder & Director of the Navarre Beach Marine Science Station and future Gulf Coast Discovery Center. Through Pensacola State College, she teaches Marine Biology and Oceanography to area dual enrollment students who in turn educate young children that attend programs on site. Pretty cool stuff.
She has been awarded nearly 1 million dollars in grants to transform a vacant ranger station into a fully functional science field station, a live feed underwater reef camera (a first for the Gulf of Mexico) the traveling Discovery Depot, and a NRDA grant for a dune walkover to access the Santa Rosa Sound. Since its official opening in August 2009, the Navarre Beach Marine Science Station is host to over 4000 students and community members for programs concerning the local marine environments. The award-winning programs provide inquiry based curriculum that educates and challenges participants of all ages how to be stewards of our marine environment.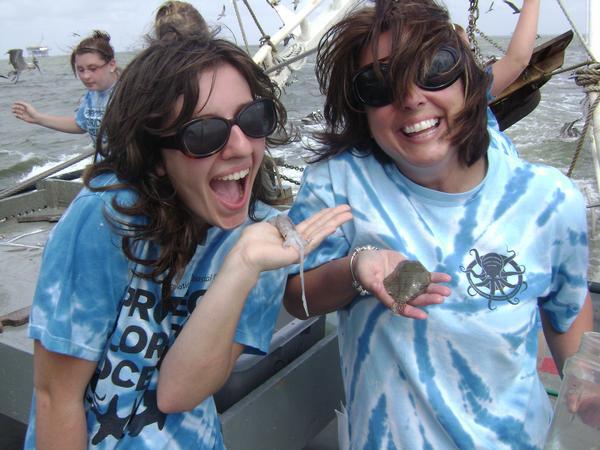 Knowing the immense positive impact that scientific research and teacher professional development has made on her career, Mrs. Mauro makes at least two professional presentations annually at local, state and national levels. By example, Charlene encourages her students to find their passion, seek opportunities, make a difference, and always continue to learn.
"Although all the signs were there that I should be a teacher I went into animal care. Ever since my first snorkel with manatees in 10th grade I knew I wanted to work with the charismatic megafauna. After three years working with marine mammals, I decided to go to Graduate school and become an educator. Here I am 20 years later, and there is not a day I dread going to work."
Charlene came up to us at our booth with her signature beaming smile and shared "from bacteria to baleen whales, I have been using Shape of Life the beginning of my teaching career; and that's been a long time!"
Charlene uses Shape of Life videos to give her students a deeper understanding of evolutionary trends in the animal kingdom. "Before Shape of Life offered online curricula, I would use the old teachers' manual to enhance the video clips. Now, you can find all kinds of complementary resources for both my students and peers," said Charlene.
Bringing the Ocean to Students
"Although I teach in a coastal community, many students that visit the station rarely go to the ocean. In order to reach rural populations, we have the Discovery Depot, a 28 ft. traveling trailer complete with live animals and interactive exhibits," shares Charlene.
"My goal is for everyone to leave with a heightened awareness of beach safety, marine debris, jellyfish, fish and turtle conservation and monitoring, reef health and invasive species monitoring. The exhibits in the Discovery Depot raise awareness of environmental issues and give suggestions of how students can be active and involved in making a difference to protect and preserve the ecosystems," said Charlene.
Anyone who wants to share their marine enthusiasm and sense of protection of oceans is 'A-Okay' in our book. We know that Charlene's teaching has opened so many students to the wonders of the ocean- we're incredibly happy to Charlene achieve that end.