Posted on December 4th, 2019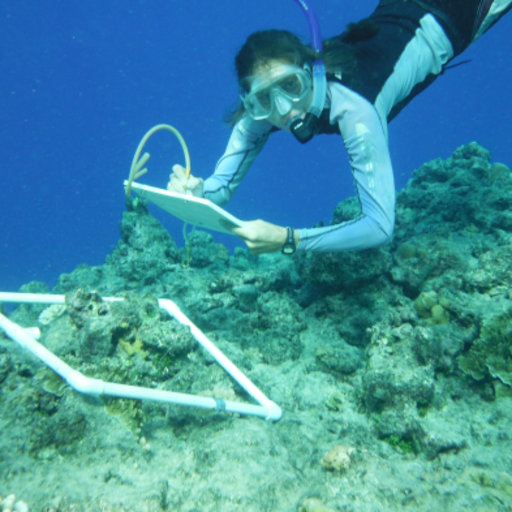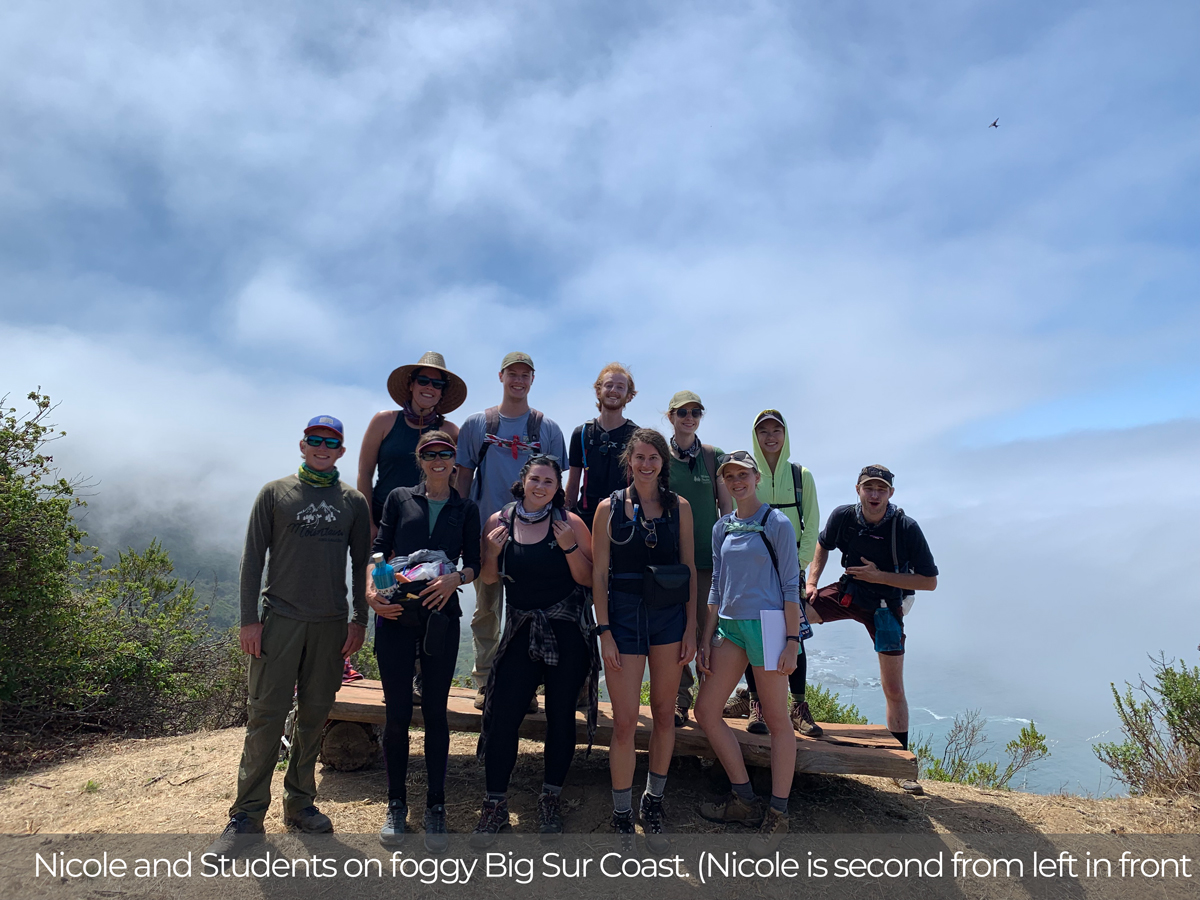 Telling the Story of Us in Our Planet
If you step outside Nicole Crane's office at Cabrillo College, you see the Monterey Bay. When Nicole isn't teaching about ocean science, she wears her marine scientist hat and leads a project in a faraway part of the same ocean — in Micronesia.
Nicole grew up in many countries -often in war zones. Nicole's parents worked for World Hunger and U.S. AID. Her father, a world class solo sailor, exposed her to the world of oceans at a very young age. "What does a person do with time off from a war zone? They find refuge on a sailboat in the solace of the ocean! And so, that's where I grew up and developed my love of the ocean and marine science," said Nicole.
Finding the Human Element to Science
After receiving her undergraduate degree at UC Santa Cruz, Nicole received an MS in Marine Science at Moss
Landing Marine Lab. She became an expert diver while studying fish in the wild and soon thereafter a scientific dive officer at Hopkins Marine Station and UC Berkeley. It was at Hopkins that Nicole had her first experience managing a Marine Reserve, in Pacific Grove, CA.
Soon, Nicole gravitated to teaching at the community college level where she continues to share her passion for ocean science with a new generation of students passionate about their roles in facilitating planetary solutions. "I find students today respond deeply to the human element of science which compels them to learn more," shared Nicole. Nicole weaves the story of us into much of her work.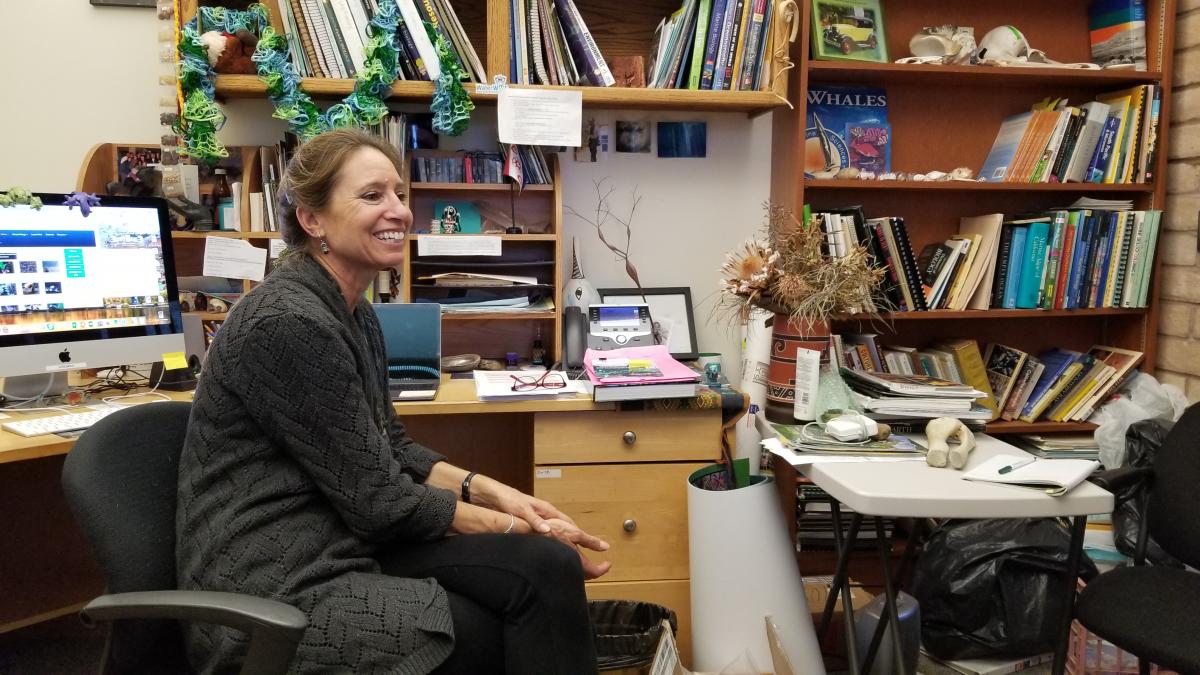 As Co-Director of a conservation project in the outer islands of Yap, Micronesia, Nicole takes a very anthropological approach to conservation starting with the local people. One People One Reef works to keep the coral reefs, food supply, culture and people of the Micronesian Outer Islands healthy. "The project combines traditional management of coral reefs with conservation science," shares Nicole.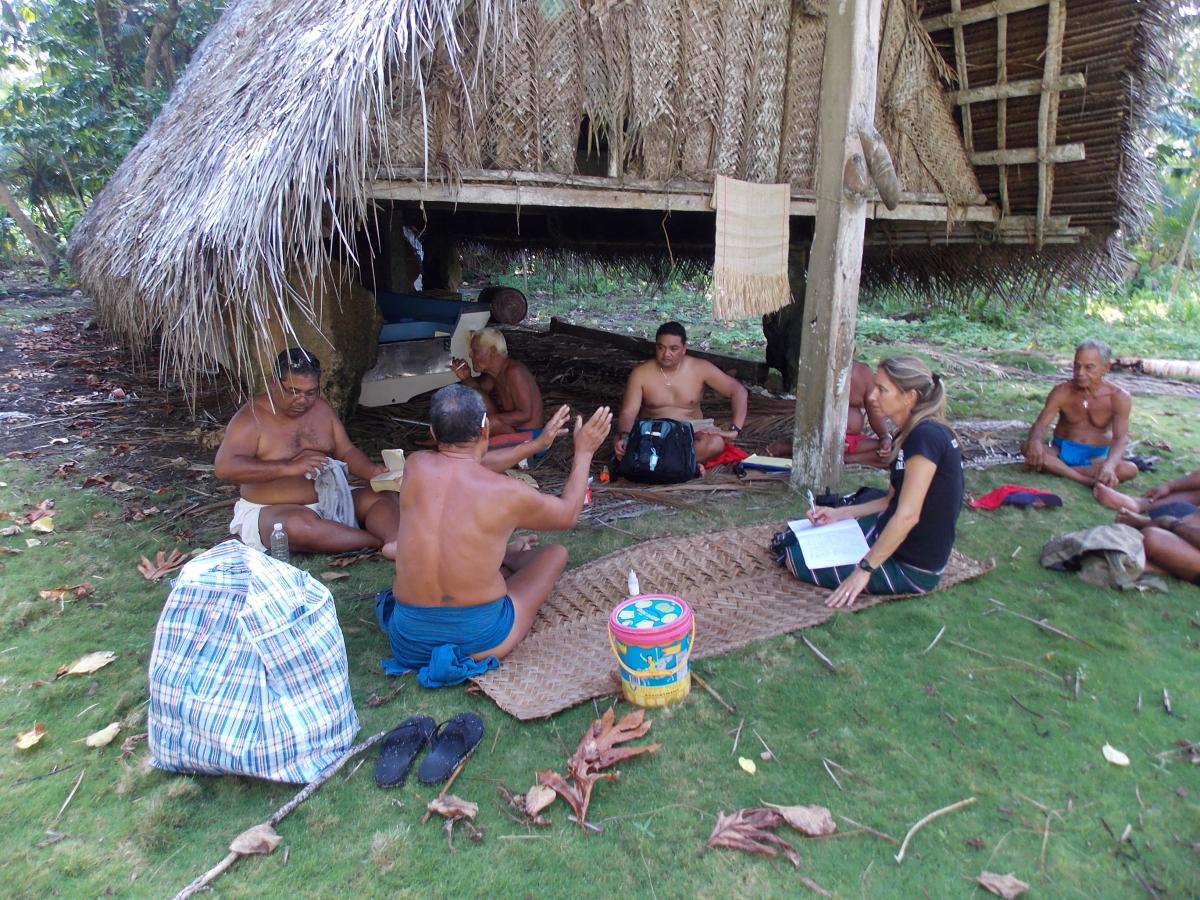 The Story of 'Us'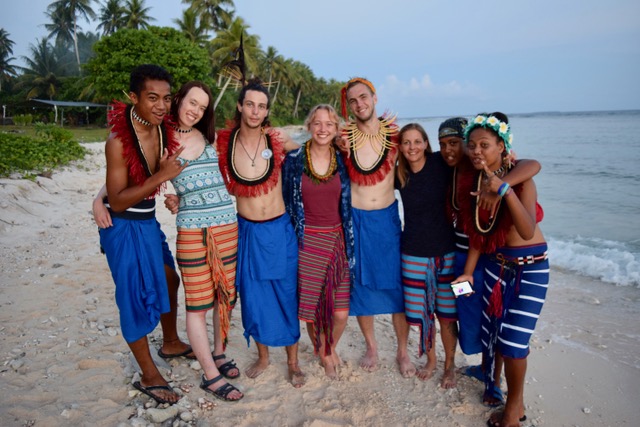 "It always starts with people and how they relate to their environment." Nicole believes the western approach to conservation is resource-based and often correlates 'protection' with 'blocked access'. "This makes it difficult for people to understand how their behavior and lifestyles effect the environment. If the conservation of resources is presented within the context to the lives of the inhabitants, it's a bit clearer why protection of those natural resources is so essential."
To connect people to reef science, Nicole and the team tell science stories. For example, if parts of the reef are covered in algae, it's because the reef herbivorous fish have been overfished. Modernization has made it easier to catch and store more fish, so perhaps the traditional way of managing supply and demand is worth revisiting. 'Story' is important as a traditional way of communicating a message.
Youth in Action
Nicole teaches a very diverse group of students at Cabrillo College. This is where her background and cultural nimbleness is an extraordinary asset. "I love field work with my students – it makes the multigenerational and multicultural composition of my classes a huge learning opportunity for me.
Nicole is so inspired by the energy of the Micronesian youth and their willingness to collect data, she decided to bring her Cabrillo students to Yap. Student's feel key to the future of One People One Reef. Together, they learn how to survey corals and sea turtles and interpret data. "It's so interesting to see how young people, from completely different parts of the world, share concerns about leadership and their world."
"Young people are confronting huge problems in the world. I marvel at the grace and integrity with which they face the world,"
Growing the Network of Stewards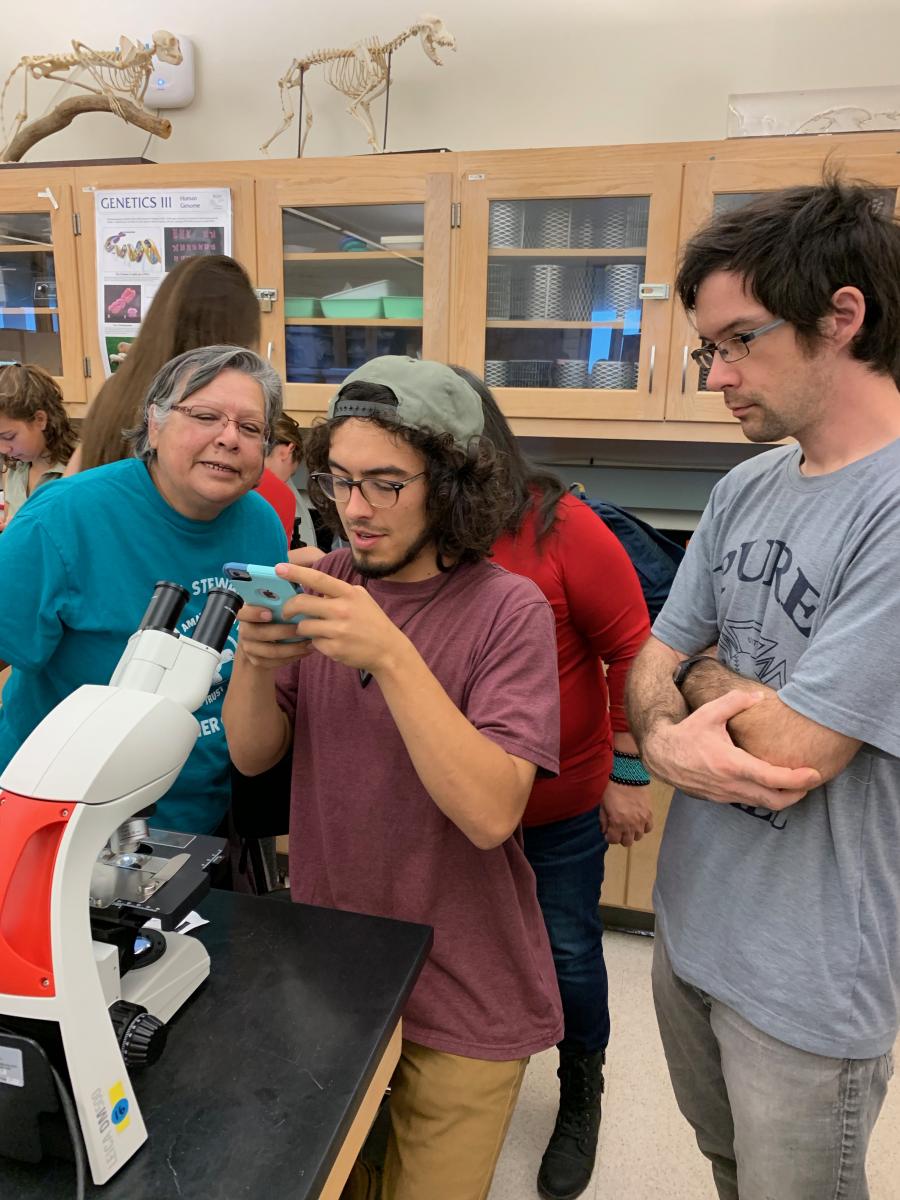 Nicole shared that the people of Yap respond more to 'stewardship' than to the over-whelming prospect of mitigating climate change. When we asked Nicole what excites her most about her future work with One People One Reef, she shared her vision of scaling the organizations' work around the world. Her dream is to grow an ecological network with the model of building conservation around the human story and indigenous practices.
About Learning from Students
"Young people are confronting huge problems in the world. I marvel at the grace and integrity with which they face the world," shared Nicole. "A lot of my work involves talking about the human experience in today's environment. I find that students today sincerely want to make a difference. They don't see themselves boxed into jobs for the rest of their lives, the way we did."
More than once Nicole shared how motivated she is by the stories she hears from her students and her work with One People One Reef. We find ourselves moved and motivated by all that Nicole does to protect the earth and her people—through the extraordinary story of us.
More

One People One Reef Report.

Watch Nicole give a Tedx talk about her work in Micronesia.
The work of One People Once Reef does not happen without donations; both financial and in kind. We encourage you to find out ways to participate and learn about this unique mission.