Posted on April 11th, 2014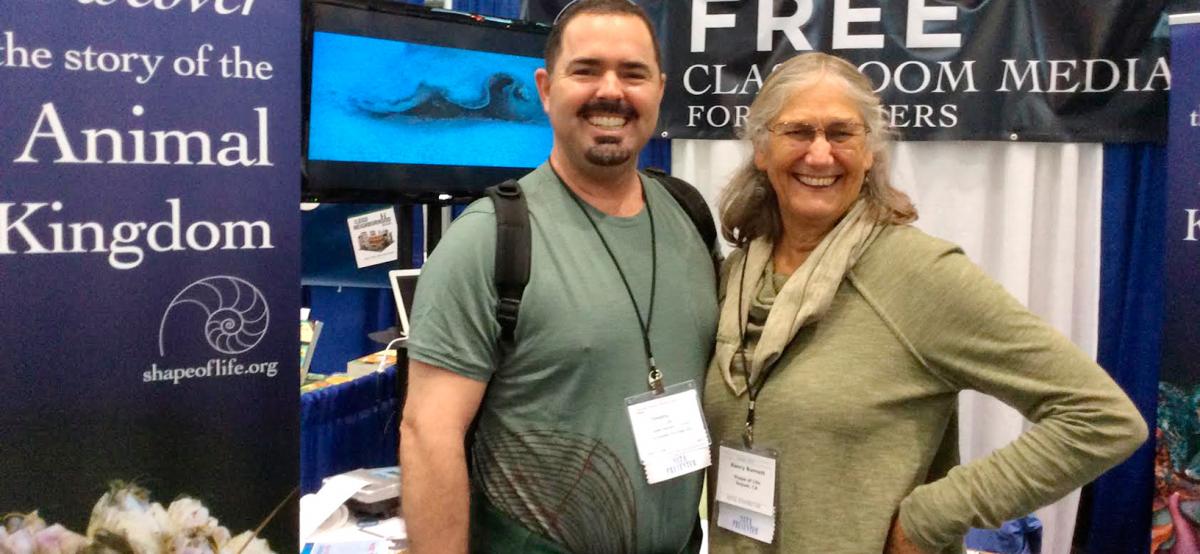 Sure, you've unpacked your NSTA show bag and distributed all the cool geeky giveaways to your kids, spouse and students-- that doesn't mean the party is over. Not by a long-shot.
Because you are an AWESOME SCIENCE TEACHER you receive a FREE series of the most beautiful classroom media depicting the evolution of the animal kingdom on planet earth. You can either stream or download the videos into your classroom.
At Shape of Life you'll find amazing short videos and lesson plans ready for your class to explore. Whether you are teaching taxonomy, evolution or just want to hang out with Phyla-- do it while being totally entertained.
Here's what science teacher Katherine Buckley had to say about Shape of Life videos at NSTA Boston.
See you at NSTA Chicago in 2015!