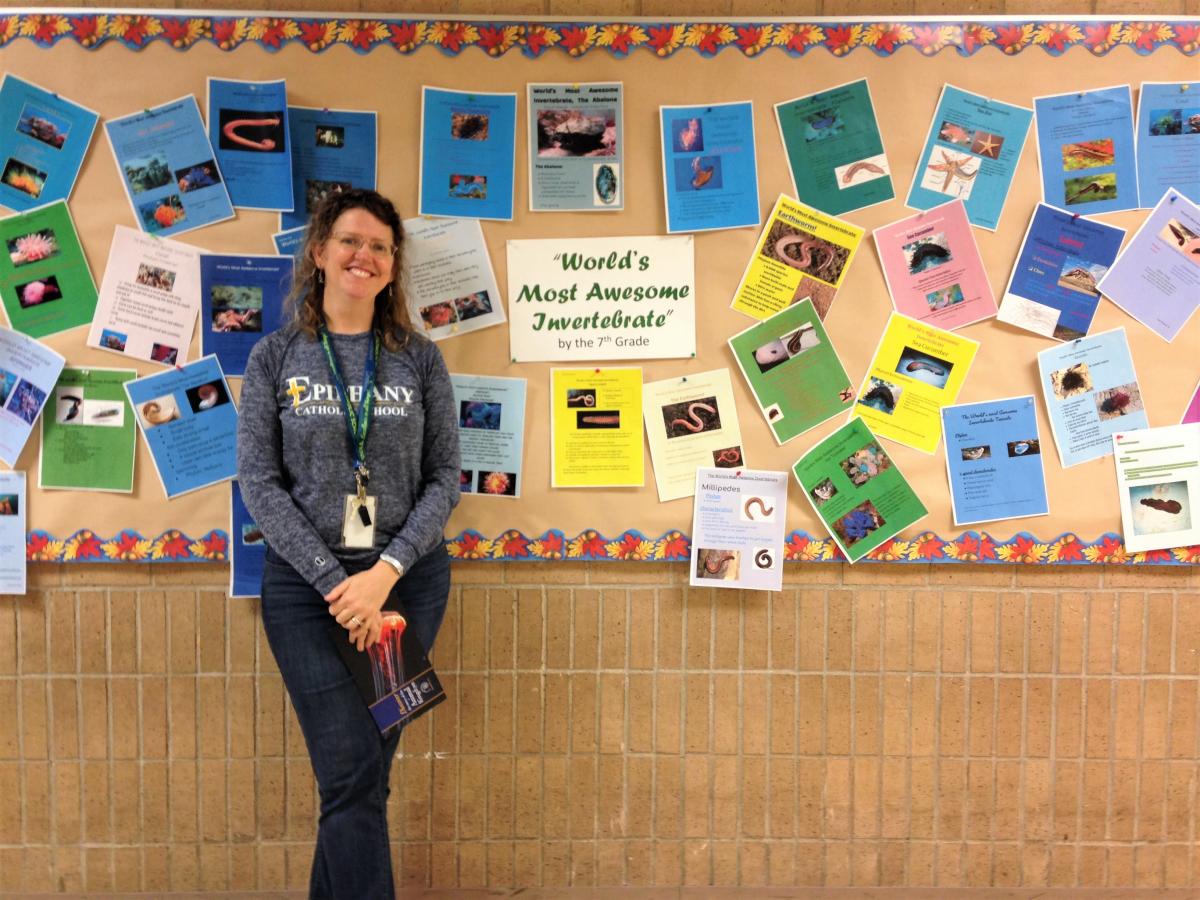 WOW! We're overwhelmed by your words of support for Shape of Life. We had teachers from all over the world let us know how they use Shape of Life resources in their classrooms.
While everyone is a winner in our book, we had to limit the 'Winners' of our popular Ray Troll Tree of Life poster to twenty five. Fear not, we'll definitely hold another contest soon.
In the meantime…
We Wish A Hearty Congratulations to our 2019 Shape of Life Poster Contest Winners!
CONTEST WINNERS:
Guadalupe Martin, La Ballona Elementary School
Jennifer Kassimer, Pleasant Hills Middle School
Matthew Englund, Glacier High School
Julia Butler, St. Petersberg High School
Ashley Kloustermeyer, Collinsville High School
Theresa Duggan, Caroline High School
Jennifer MacColl, Chaparral High School
Tina Link, Walton High School
Becky Kloster, John Glenn Middle School of International Studies
Diana Gibson, The New School of Northern Virginia
Rachel Rex, Gloucester High School
Susan Baker, Medicine Crow Middle School
Kelly Jones, Summit Academy High School
Amanda Mello, Pacific Grove High School
Jennifer Skendzel, Oak Lawn High School
Karen Zwissler, Lincoln High School
Katrina London, Seymore Marine Discovery Center
John Mahimal, Oak Mill High School
Dan Hannen-Starr, Oconomowoc High School
Robert Danzl, Centennial Middle School
Vickie Cutts, Elbert County Comprehensive High School
Joana Ross, Franklinton Prep Academy
Bob Henry, North High School
Carol Gonzalez, Maryvale Prep School
Lorraine Hetschel, Cholla High Magnet School
With Honorable Mention to Becky Riethmeier, Epiphany Catholic School