Featured Content
Featured Teacher
Posted on September 11th, 2018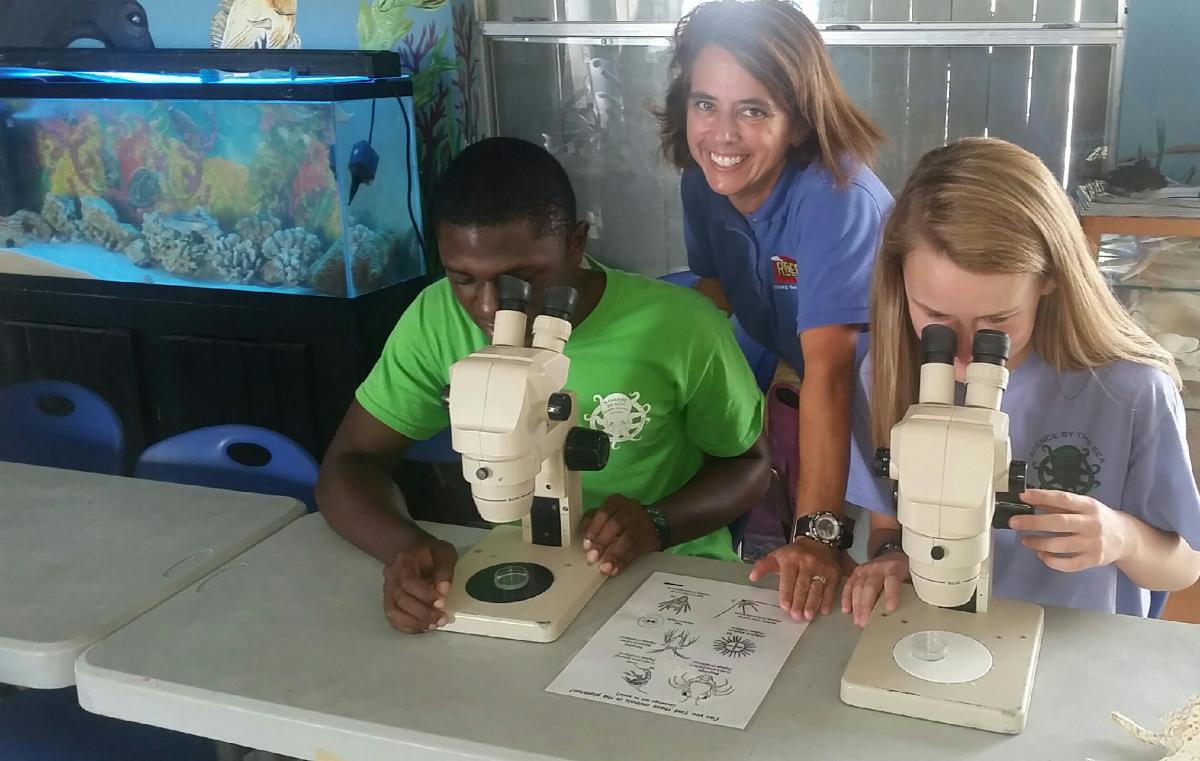 Attending conferences is always fun for us. This summer we attended National Marine Educators Association annual conference—and it was a BLAST!
A highlight was meeting the enthusiastic (and, we mean enthusiastic!) teacher, Charlene Mauro who has been using Shape of Life in her classroom for 20 years. Charlene teaches at The Navarre Beach Marine Science Station- a unique fusion of formal and informal education.
Featured Scientist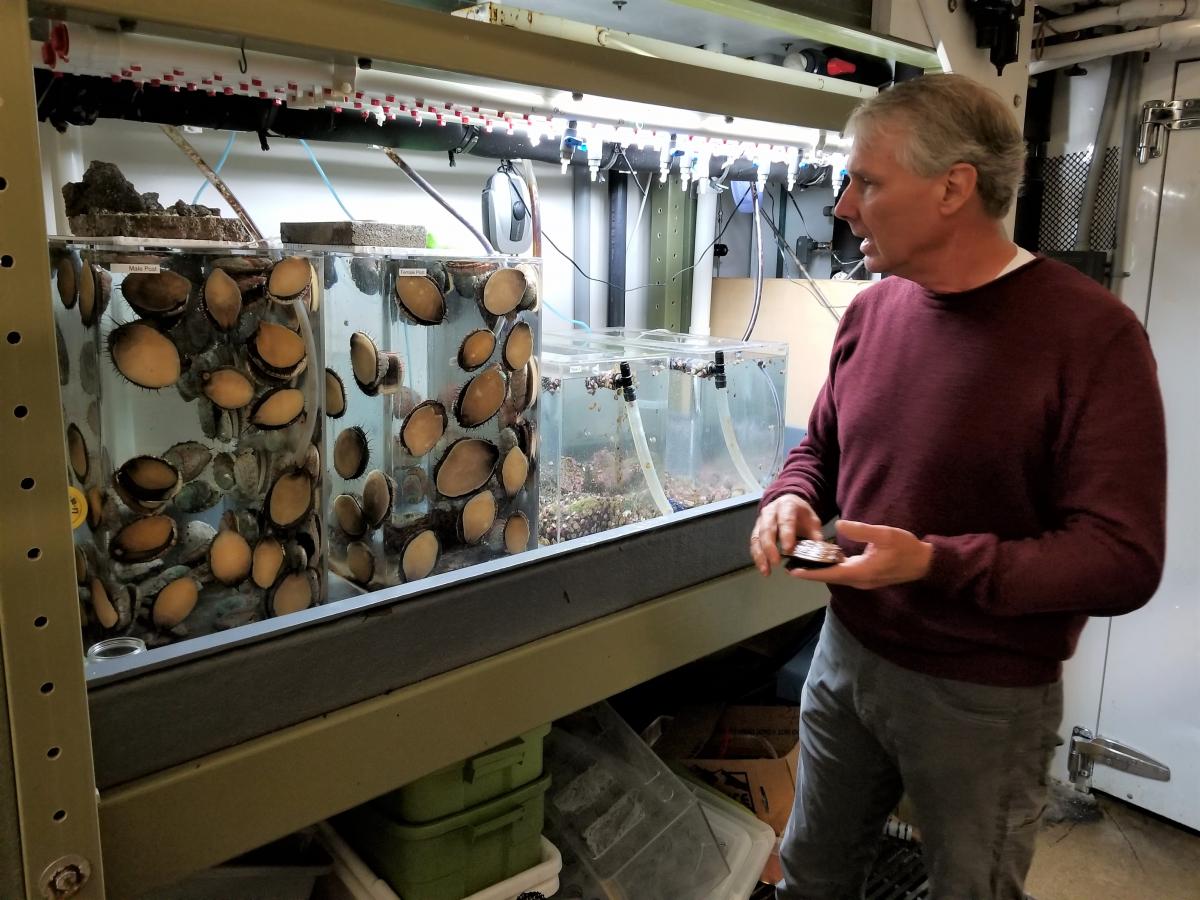 Behind Every Great Scientist is a Teacher with a Strong Message
How does a kid from Missouri become an award-winning scientist who specializes in animals living in the bottom of the ocean? "It wasn't until I was in community college that I was jolted into actually applying myself. I had a teacher who told me I 'made him sick' because I got decent grades with such little effort", chuckled Jim. "I mean, he had a point. I was basically surfing and goofing off."
Jim applied himself all the way to his PhD from Scripps Institute of Oceanography and today instills a natural curiosity about the ocean with his engaging presence.
Featured Creature
Posted on October 8th, 2018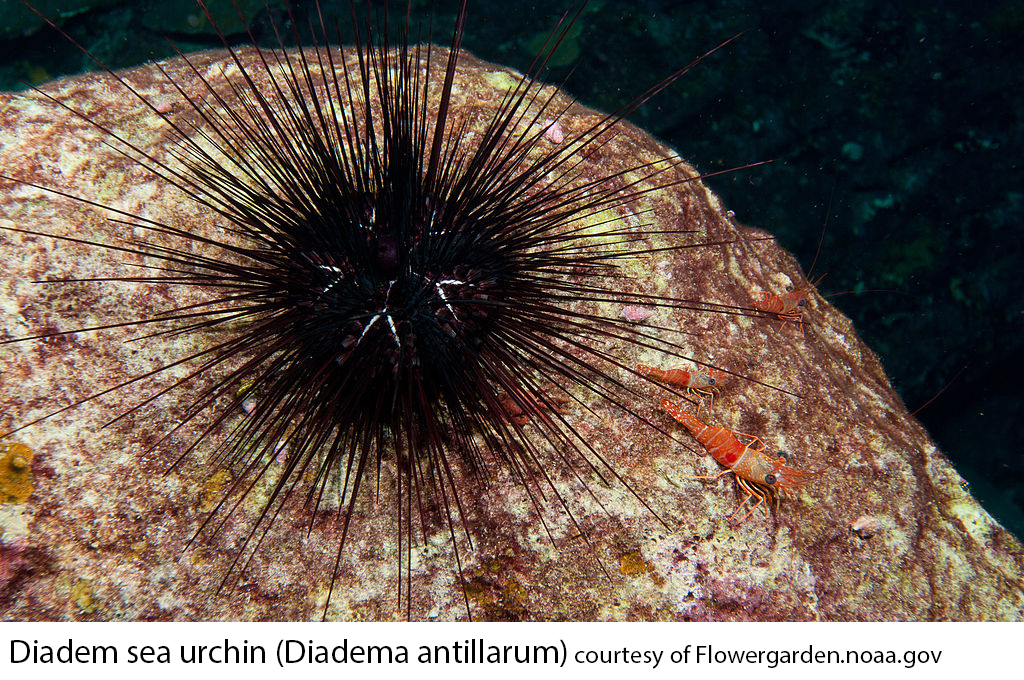 Those pin-cushion looking creatures you want to avoid touching or stepping on are sea urchins. There are about 950 species living in all oceans and depth zones, from the intertidal to 16,000 feet deep. Sea urchins are echinoderms, related to sea stars and sea cucumbers. Although that might not seem immediately obvious, sea urchins have five-part symmetry (watch our video on the body plan of these animals: Five part symmetry)
New Resources
Posted on October 11th, 2018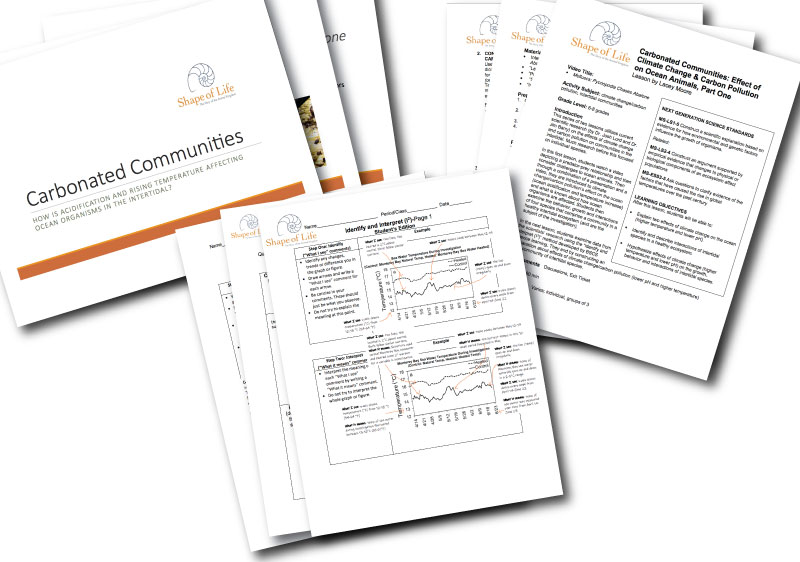 Carbonated Communities
This series of two lessons uses cutting-edge scientific research on the effects of climate change on communities in the intertidal. Through a combination of a dynamic presentation and several videos, students are introduced to climate change's effects on the ocean (ocean acidification and temperature increase) and how ocean organisms are affected. Students read and interpret graphs and construct a scientific explanation based on data from this research.
News
Posted on September 29th, 2018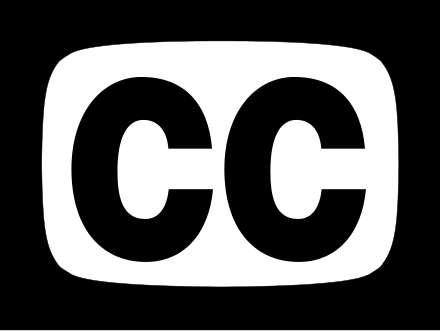 A special THANK YOU to Erin Rempala, Professor of Biological Sciences, Chair Life Sciences Department at San Diego City College for making this happen!
To enable closed captioning, please click on the small CC in the bottom right of the video controls. The CC will appear on videos where closed captioning is available.