Featured Content
Featured Creature
Posted on December 10th, 2021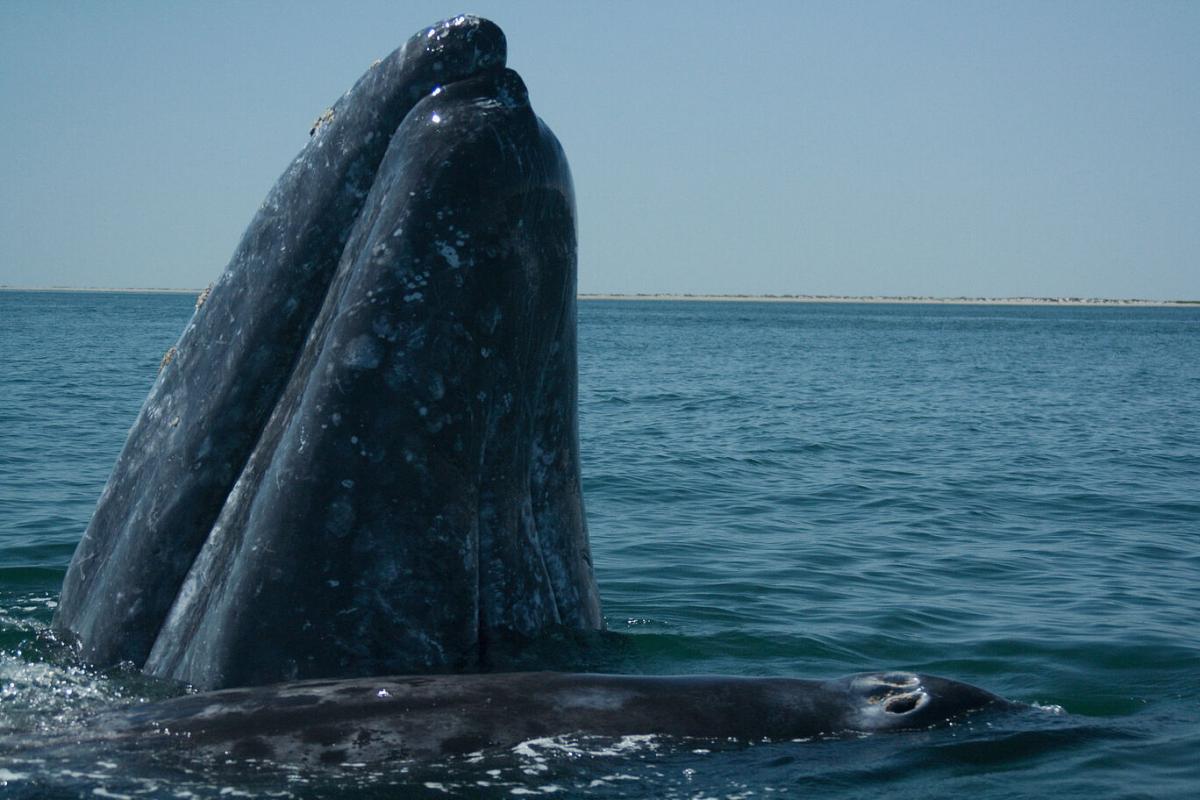 It's a Long Way Home
Each year gray whales make a long migration along the west coast of North America from the cold waters of the Arctic to the warm waters of the Baja lagoons and back, about 10,000 miles. They travel up to five miles per hour during the southbound migration. That's the longest migration of any mammal. Why this long journey? The whales spend their summers feeding on rich food on the bottom in the Arctic and then travel to Baja to mate and give birth in several lagoons.
An adult gray whale and its calf approach tourists By José Eugenio Gómez
New Virtual Classroom Resources
In the Classroom
Posted on December 10th, 2021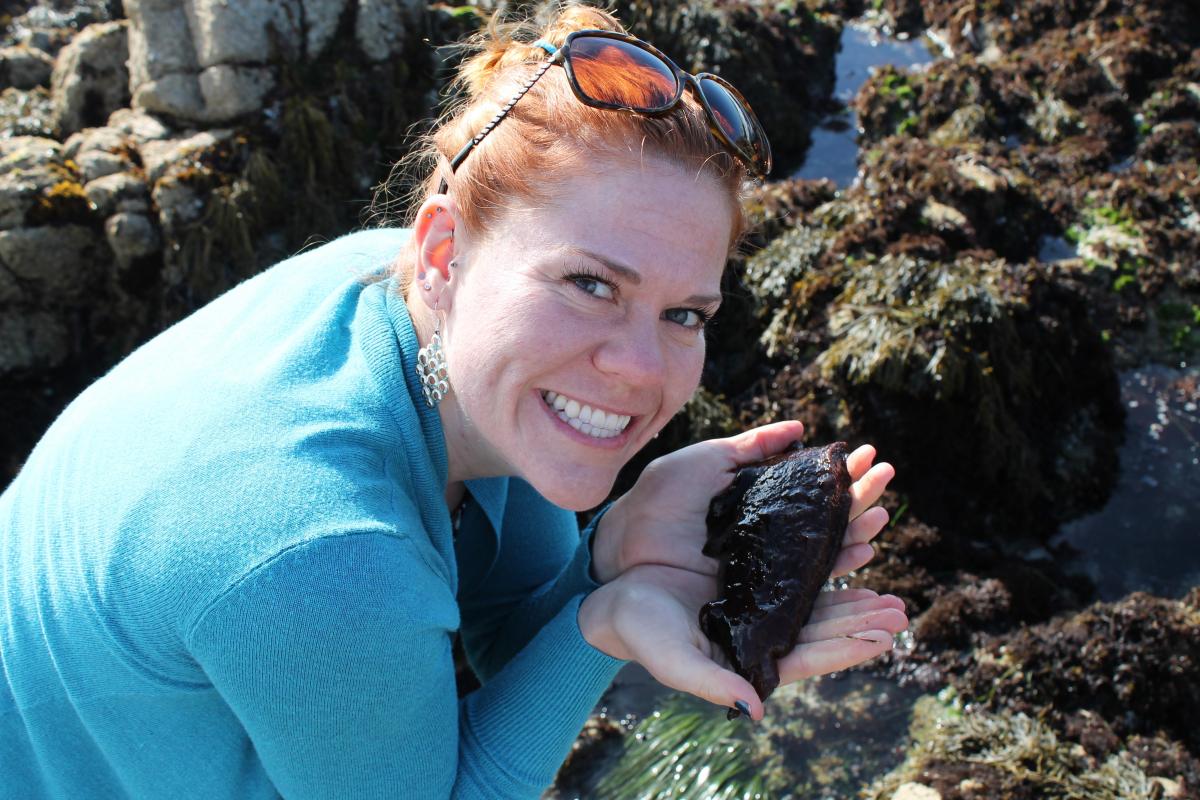 Getting Messy with Ms. O'Frizzle
"I encourage my students to roll up their shirt sleeves and GET MESSY! Make mistakes. Ask lots of questions. Biology can be dirty business," said Ali. "If you're not getting messy you're just not having fun."
Learn more about how Ali became Ms. O'Frizzle and one of our most engaging community members on Shape of Life social media.
Featured Scientist
Posted on December 10th, 2021
The Real Prince of Whales
Meet Jeremy Goldbogen. He tags whales. Yep, he pretty much has one of the coolest jobs of anyone we know.
Through Jeremy's research we get to cruise the ocean on the back of whales and experience how they eat krill, make those amazing noises and maneuver with surprising agility. With a device the size of a book, Jeremy speaks volumes about the largest animals ever known to live on earth.
Posted on October 11th, 2021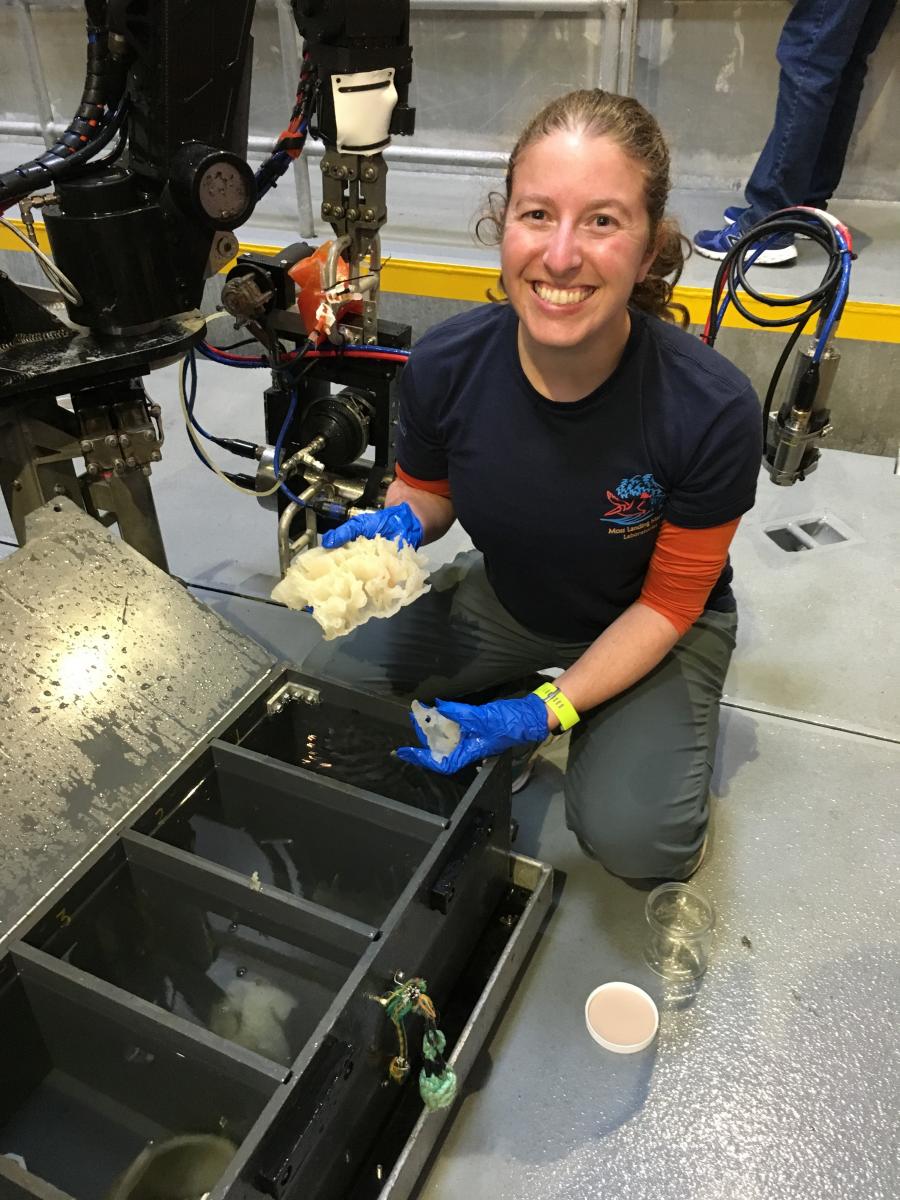 Join Amanda as she shares the magnificent world of sponges and how they go to battle with the climate crisis.
News
Posted on December 10th, 2021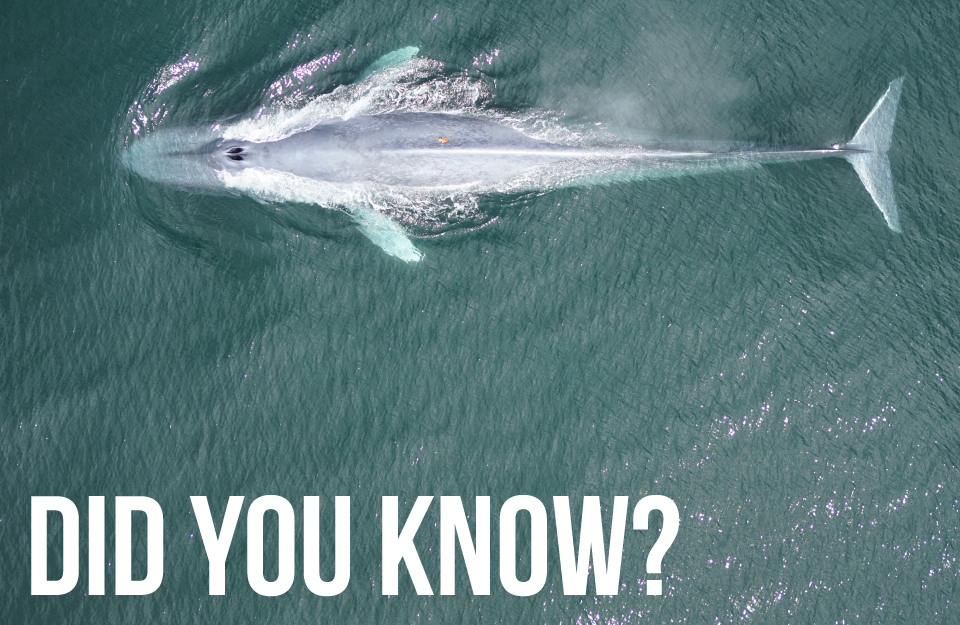 The baleen whales, like humpback, blue and fin, consume huge quantities of food. And when they poop, they cycle massive amounts of nutrients back into the ecosystem.
A new study found that the large whales eat and poop far more than previously thought: they consume approximately triple the amount of food previously estimated. Scientists have seriously underestimated the role large whales play in ocean health.
Posted on November 15th, 2021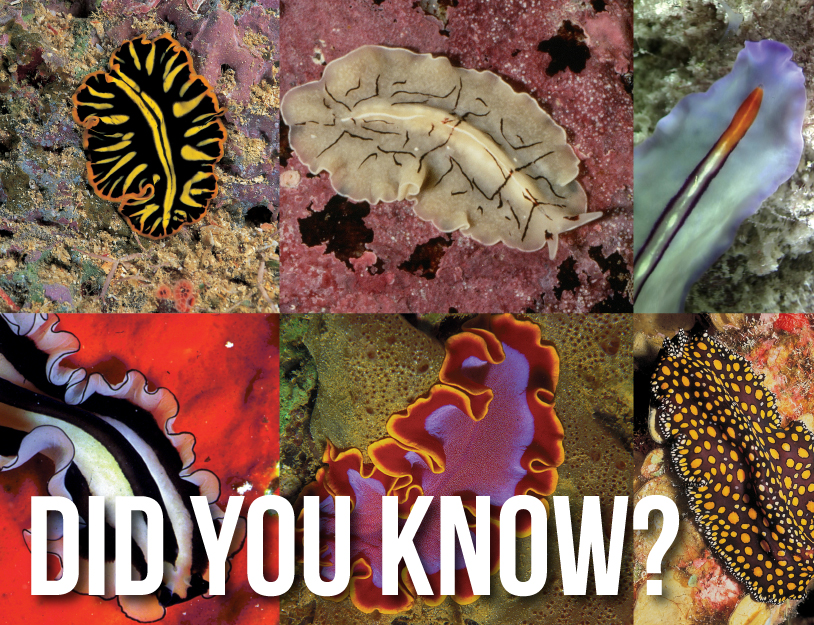 Flatworms are some of the most colorful marine creatures. Their spectacular colors and patterns can be eye popping. Scuba divers and tide-poolers love to take pictures of them for good reason; they are dazzling.
These ferocious predators are found in all habitats, feeding on tunicates, small crustaceans, worms, and molluscs. Some species have coloration that mimics other animals or acts like camouflage. But most are very colorful and easy to see. This is an example of warning coloration (called aposematism), advertising that the flatworms are poisonous to eat. Some species contain tetrodotoxin: the same poison found in a number of other poisonous creatures, including puffer fish, some species of frogs and the blue-ringed octopus.