Image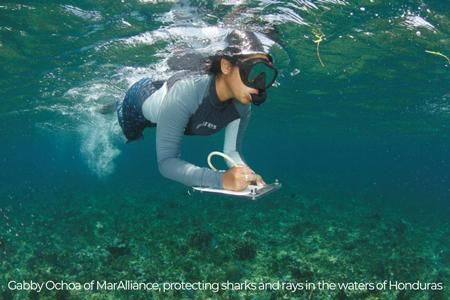 I deem 2020 as THE YEAR OF WOMEN!
I contend, and I'm pretty sure I'm not alone here, that women will gain serious traction in areas of government, business and STEM (science, technology, engineering and math) sectors over the next year.
This month, Shape of Life is celebrating Women in Science. I have a long history of working with non-profit organizations who aim to make the world better. It's always rewarding. Shape of Life is especially rewarding because it combines the advantage of being a woman led and operated organization that aligns with my core values in diversity, education, science, philanthropy and conservation.
Image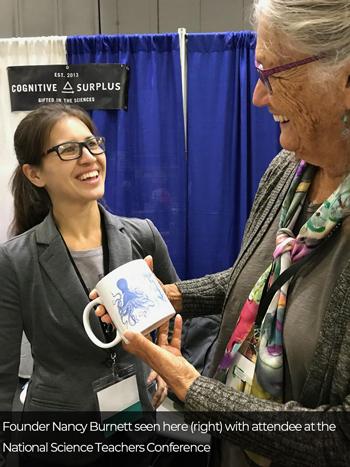 My personal experience working at Shape of Life includes the opportunity to interview many science teachers and world-renowned scientists- both male and female. I generally find science-y types to be highly evolved individuals (pun intended) with a consistently 'open minded' perspective.
Many of the scientists and teachers we interview freely admit it is not a level playing field for women in pursuit of a career in science. We frequently hear from both men and women that science is more favorably biased toward men. One male scientist claimed "we must provide more support to women in science. Many in a post-graduate program do not finish due to lack of support in areas of family planning." Another female scientist observed "the number of women who start science in undergrad school significantly decreases in graduate and post-graduate studies as they mature into child-rearing age."
I have faith that improvements to 'level the field' will see significant growth in 2020.   
Women in Politics
Let's take a look at women leading the political atmosphere in our country. Who took to the streets in record-breaking numbers on January 17, 2016? WOMEN! When were the most women ever elected into Congress? The 2018 Mid-term elections! By 2024, it is projected that there will be 173.9 million women and 167.08 million men in the U.S. Obviously the gender majority of today is only going to grow. That's why it is so important for more women policy makers to be voted into office. Women have a unique perspective that informs education, business and government. (Don't forget to vote, by the way).

Image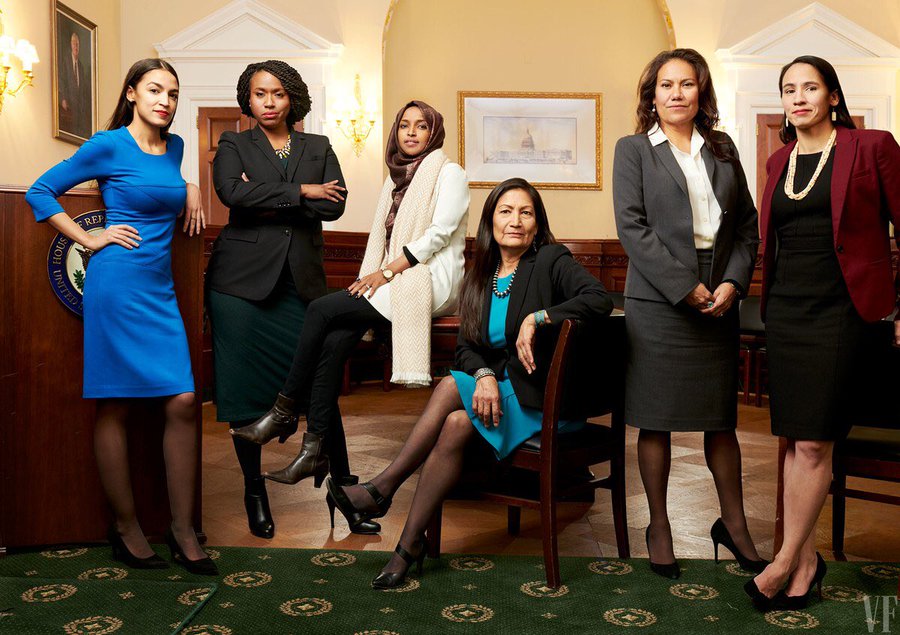 Women in Education
One of the key areas woefully in need of woman leadership is in education. "According to the American Council on Education's (ACE) American College President Study 2017, only 30 percent of the nation's college and university presidents are women—an increase of just four percentage points since 2011." Just google 'Women Leadership Growth Trends in Education' and you'll discover some of the reasons why.
Women in Business
Image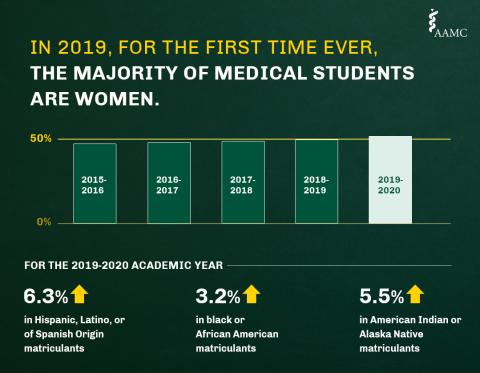 In business, women are making more headway. "As of 1997, minority women owned 929,445 businesses in the United States. 17-percent of all businesses were female-owned at that time. In 2014, this number rose sharply to 33-percent." Inch-by-inch, slowly but surely women are breaking into the C-Suite. This list of Badass Women in Business warms my heart-- especially because they each exhibit 'Conscious Leadership' improving the quality of life for all.
Women in Science
There are many recent articles featuring women gaining recognition in STEM.  In October 2019, National Geographic did a great job of presenting  how the time is now for girls to gravitate to science. Certainly, this is all good news.
Why We Need Diversity in Science
Image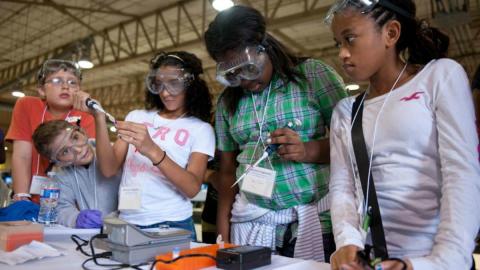 I think it's a good idea to take a look at why diversity is so important in science. According to the Society for Physics Students:
• Scientific progress relies on problem solving and collaboration. Groups composed of people with diverse experiences and areas of expertise tend to be more creative and innovative.
• Asking questions drives science forward, and scientists with different perspectives often ask different questions. Different questions can lead to new insights.
• The ways in which scientists seek answers to questions can be heavily influenced by their values, and new techniques often lead to new knowledge.
Women in Science Leading Conservation
Intuitively, I feel that women are more predisposed to protect the environment than men. Apparently, it's not just my intuition.
This article in the LA Times gives good insight into why. "Women consistently rank values strongly linked to environmental concern — things such as altruism, personal responsibility and empathy — as more important than men do. They also say they see environmentalism as important to protecting themselves and their families. A recent analysis of eight years of Gallup Poll data suggests that U.S. women have greater scientific knowledge of climate change than men, and women also express slightly greater concern about this threat." Why? Because women care so much.
Image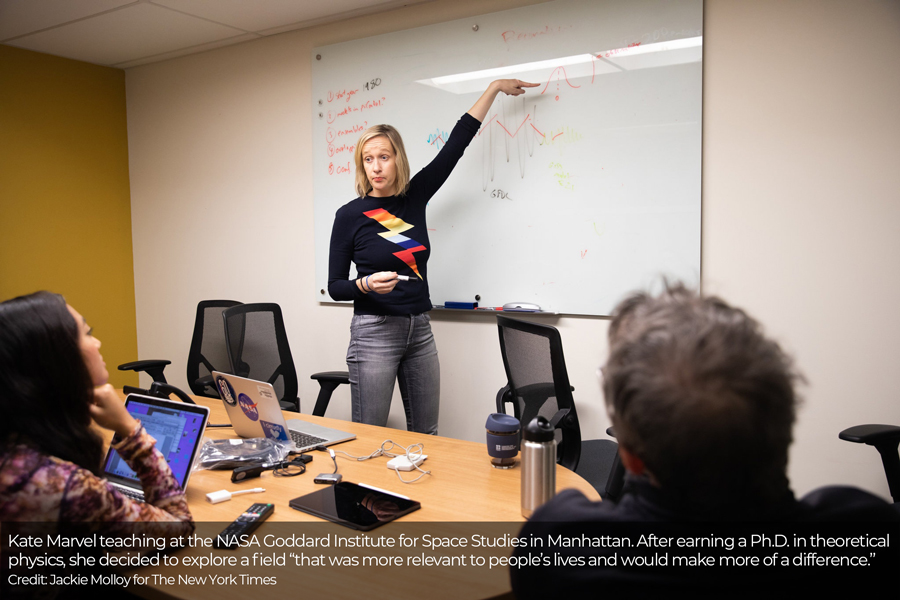 A recent analysis of eight years of Gallup Poll data suggests that U.S. women have greater scientific knowledge of climate change than men, and women also express slightly greater concern about this threat." 
Role Models for Future Female Scientists?
As the National Wildlife Foundation states, "This decade has seen unprecedented youth environmental activism. In 2019, students are organizing across the globe to demand action on climate change, inspired by 16-year-old Greta Thunberg's protests on the steps of the Swedish Parliament. Her American counterpart, 13-year-old Alexandra Villasenor, is an outspoken organizer of student actions in protecting the environment. I believe these courageous young activists will inspire more girls to pursue STEM with focus on addressing our current climate crisis.
The National Wildlife Foundation further states, "As the effects of climate change have grown increasingly pronounced, and the need to address it increasingly urgent, many women stand at the intersection of climate science and climate action, using their expertise to push for global climate action in policy and practice. The effects of climate change and pollution are often felt disproportionately among women and communities of color."   
The Fight for Equality Ain't Over
No matter how you draw it, the fight for equality in the field of science is far from over. This is also true for women in science leading conservation. "Women are coming up with solutions to climate issues, but they also face unique hurdles. The Survey of Academic Field Experiences (2014) reported that approximately two-thirds of women scientists stated that they had personally experienced sexual harassment — defined here as inappropriate or sexual remarks, comments about physical beauty, cognitive sex differences or other such jokes, Carinya Sharples reported for Mongabay.
Women in Science Deliver BIG Returns 
It's essential and makes good business sense for all people to invest in women in STEM. From AWIS, "The leading organization advocating for women in STEM, the Association for Women in Science (AWIS), finds that women in STEM are still left out of the equation when it comes to investing and funding opportunities. Women's businesses, despite being smaller on average and financed at a lower rate, achieve returns and revenue growth up to 3x higher than those created and led solely by men."
You can count on Shape of Life to continue support for women and girls in STEM-- well beyond 2020. We know that's how we ALL WIN.
by Denise Ryan