Posted on October 4th, 2019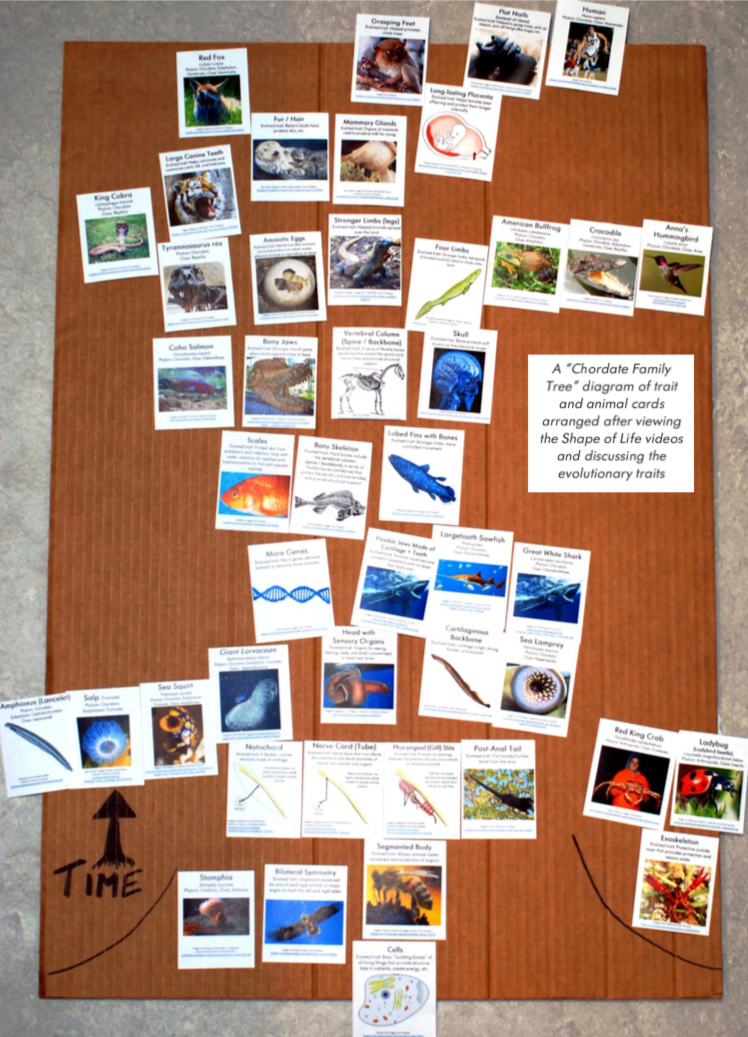 This new lesson plan is about our own family tree. We are chordates.
Your students will explore the evolution of the phylum Chordata by constructing a "family tree"—a diagram of evolutionary traits and animals, using cards showing Chordate traits. After watching the Chordate Shape of Life video, students revise their diagrams and add information, including examples of modern animals that exhibit the traits.
Highlights:
- Students will create evolutionary family trees.
- Students will understand and discuss key characteristics of chordate species orally and in writing.
- Students will explain how common ancestry and biological evolution are supported by multiple lines of empirical evidence.
HAVE FUN exploring your family tree.