Posted on October 4th, 2019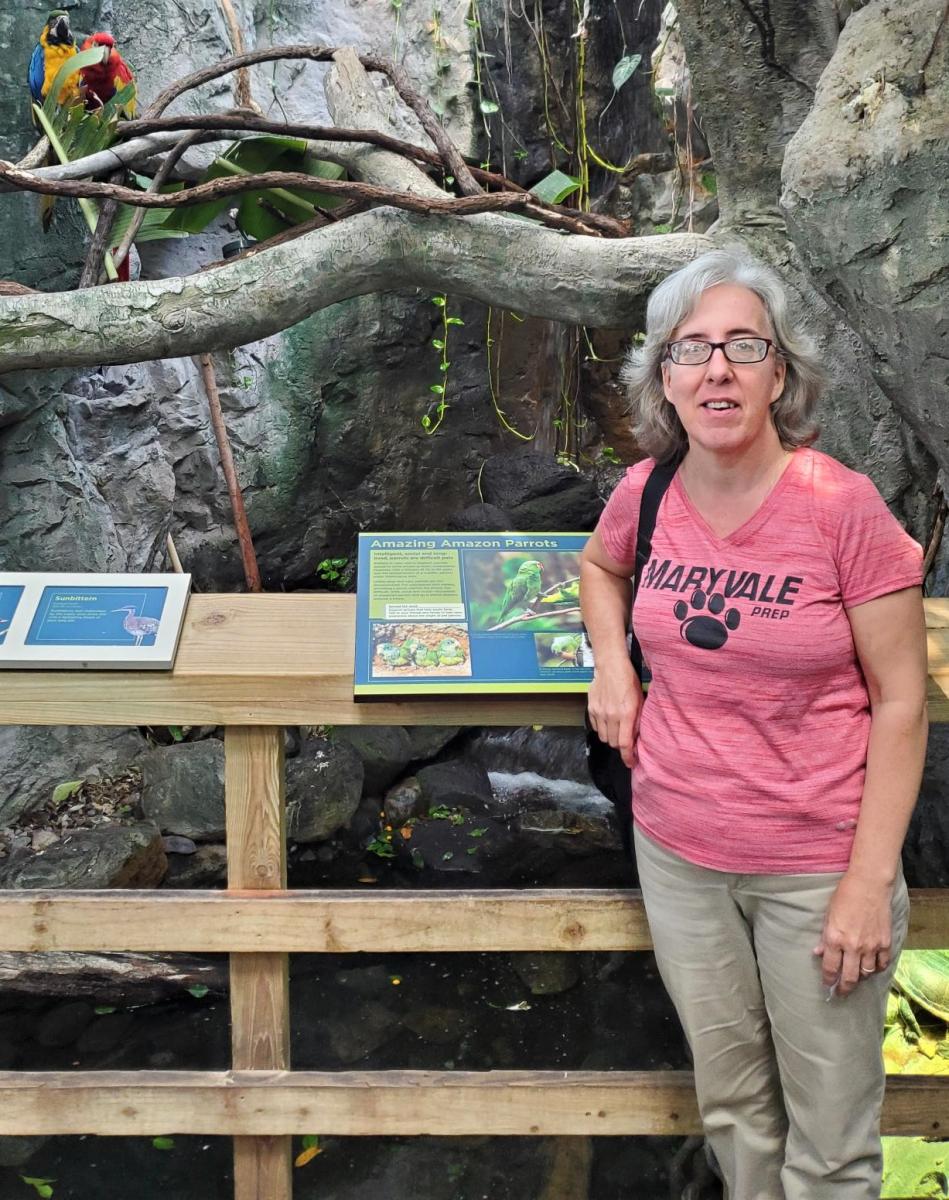 MORE OUTDOORS!
We were first introduced to Carole through our Tree of Life Poster Contest where she shared her experience using Shape of Life resources in her classroom at Maryvale Prep School. What impressed us most is the way Carole credits her childhood experience in the outdoors to her lifelong love of science. It's tough getting kids outside with all the 'insta-info' on screens. Carole's approach is encouraging.
Carole began her college education planning to be pre-med at Mt. St. Mary's University, "but I found I am more of a generalist- enjoying the classical botany, genetics, ecology, anatomy and physiology." Carole spent about 21 years teaching Biology and Anatomy & Physiology at the college level. Today, Carole teaches 9th grade biology and 11th/12th grade electives in Marine Biology and Anatomy and Physiology while also teaching part-time at a local community college.
The Wondrous Connection Between Nature and Science
"I remember many occasions looking for wildflowers and admiring a full moon with my Mom and searching for unique seashells with my Dad. I gravitated towards science because of my affinity for the natural world and the scientific methodology of problem solving."
Stumbling Upon Shape of Life
"My discovery of the Shape of Life website changed my whole approach to invertebrates," said Carole. In Carole's classroom, they start each new phylum with a Shape of Life video. Carole says "students are always amazed at the video footage of live animals functioning in their native habitats. As students watch the videos, there are 'oohs and ah's' accompanying sea stars on the hunt and squids zooming through the water and molluscs attacking other molluscs.
Carole's proximity to the National Aquarium in Baltimore is an advantage—and Shape of Life videos supplement that real-world experience. Of course, the video that elicits the most interesting comments from Carole's students is the flatworm 'penis fencing'. (We hear this a lot). One of Carole's students was so impressed by this video she later wrote a children's book about flatworms and their unique duel.
"The organization of the website, with Resources arranged by Phylum, is great. I especially appreciate the lesson plans and supplementary videos on Molluscs and use virtually every resource provided for Molluscs. I particularly like the Macroevolution Module. I use the scientist videos, too; especially Geerat Vermeij, Evolutionary Biologist and find it useful in educating my students about Molluscs and how he skillfully overcomes adversity."
Every month we work hard to add new resources and feature articles and it's nice to know Carole checks in to see what's new; "I am excited to see the continual addition of new content to Shape of Life website and find it to be well-organized."
The Challenges of Teaching Science in a Virtual World
When we asked Carole what her greatest challenge is, she replied, "As students get more immersed in the virtual world behind their screens, they have less experience and comfort being in the world of nature. It becomes easier and faster to find answers to seemingly every question using the internet—making first-hand application of scientific methodology seem laborious. The world of information on the internet is a 'double edge sword' that needs to be monitored and seen as a supplement to a students real experiences."
What Resources Work for Teachers?
"As science educators, we have more tools than ever before at our fingertips to lead students on their learning paths. And, it has become more important than ever to find ways to help students build learning paths; developing critical thinking and problem-solving skills to apply to every discipline studied. Science educators are uniquely able to do this through lab and field-based learning", said Carole.
Carole shared great advice for all of us, "we can take advantage of nearby parks and nature programs for field trips. We may be able to visit zoos, aquaria, arboretums and other collections of living organisms. We can plant native plant gardens to attract native animal species. We can seek partnerships with local colleges and other research institutions to offer internships and special programs for our students. We can ask students to make observations, ask questions and seek their own conclusions."
Leading by Example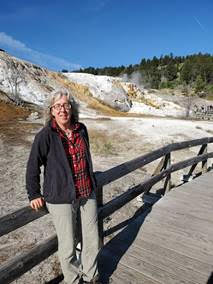 Carole loves her continued professional development and takes her experiences back into the classroom. "I was lucky enough to attend a teacher fellowship this summer at Yellowstone National Park (sponsored by Ecology Projects International). I found it to be the most inspiring and motivating professional development I've ever completed."
"I heard wolves howl, saw bison roaming, moved out of the way of bison roaming, rafted and swam in the Yellowstone River, saw every ungulate species except for moose, saw the only salamander species in the ecosystem, weeded invasive species at 6200 feet, saw three brown bears!" Carole added she especially enjoyed the exchange of ideas and experiences with other teachers from all over the country.
The Gratifying 'Eureka Moment' in Teaching
When asked what her high point in teaching is, Carole readily replied, "any time a student has an 'a-ha' moment and expresses true amazement at their discovery-- I love to see their eyes light up and hear the excitement in their voices. When I can lead students to being as impressed and inspired by nature as I am, I feel like I've succeeded in my goals."
Thanks for making our 'Eureka Moment', Carole!