Posted on August 10th, 2020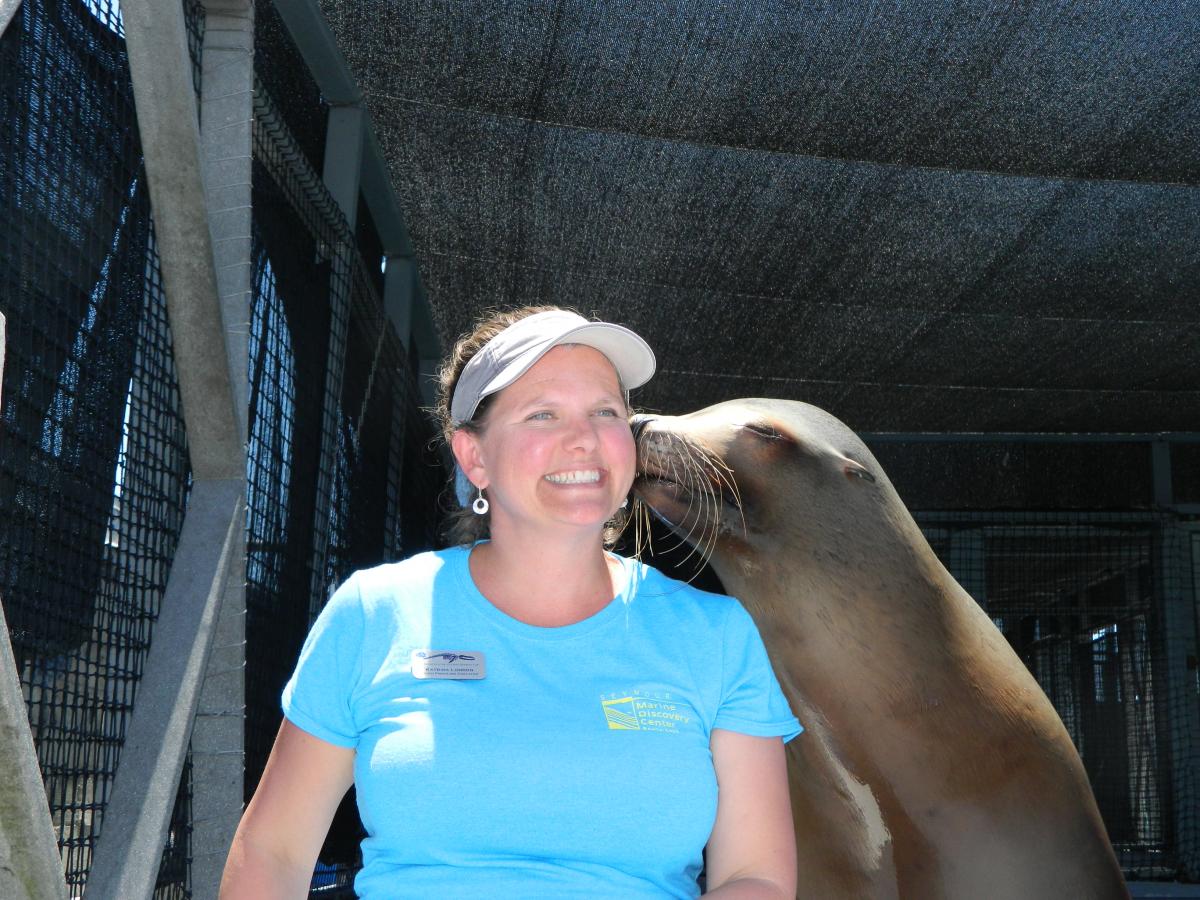 Youth Programs Assistant Manager, Seymour Marine Discovery Center
We were first introduced to Katrina through our Tree of Life poster contest last year. Katrina shared her experiences using Shape of Life resources. We just had to follow up and learn more about Katrina and the educational gem known as the Seymour Marine Discovery Center in our backyard.
Daily Katrina teaches school programs for youth ages 7 - 14 as well as manages and teaches summer marine science programs (Ocean Explorers Summer Camp) for K-9 children. Katrina also assists with Discovery Center volunteer training.
Katrina's 'can do' attitude matches that of so many other educators who have had to quickly pivot from field to virtual teaching. "Virtual camp is not something I anticipated teaching. But we have taken the challenge and it is really working out. Our participants are interested and excited to spend their time learning about and conducting marine science," says Katrina. "One of the highlights for me is working with my education partners at Long Marine Lab."
Like many other teachers and students, Katrina does get Zoom fatigue. "The work is so incredibly focused. I am usually moving around while teaching all day long, but with virtual camp I am much more stationary." Adding to this, Katrina is a mom of two young children who are also sheltering at home in safety this summer.
Virtually Engaged
Katrina wanted to make her virtual classroom special and enriching for participants. "We are focusing on live interactions and behind-the-scenes experiences that are truly exceptional. The program has kids zooming in to the Seymour Marine Discovery Center's aquarium to see live feedings with fish and invertebrates. Students interact with trainers and researchers in the Marine Mammal Physiology Project and the Pinniped Cognition and Sensory Systems Lab at Long Marine Laboratory on the Coastal Science Campus at UC Santa Cruz. "Above all else, we learn how the work we are doing contributes to the conservation of wild animals and sensitive habitats around the world," said Katrina. "One of the highlights for me is working with students who would not be able to visit the Seymour Center in person. We have students tune in from all over the country and even internationally from Costa Rica and Ecuador."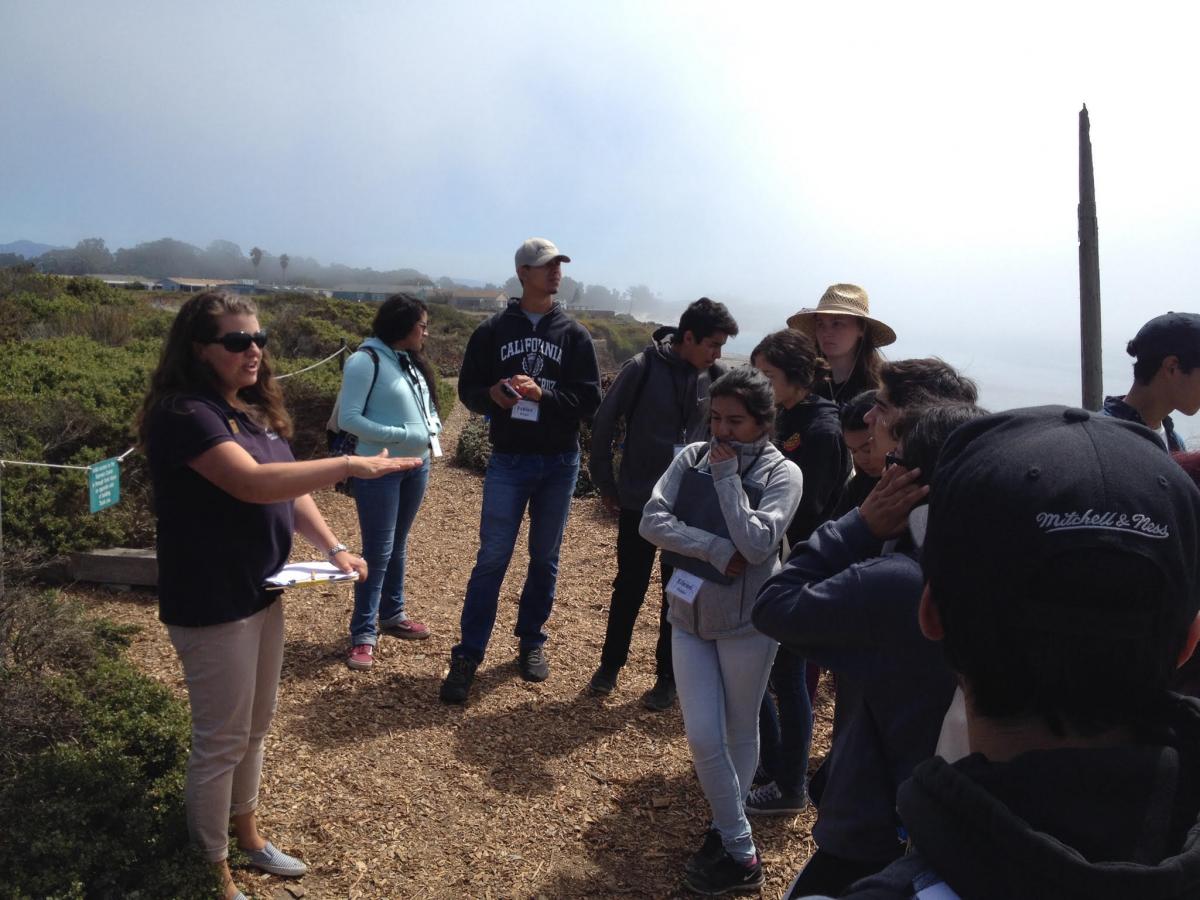 Reaching Students Near and Far
Katrina uses Shape of Life videos in her programs by screen sharing some of her favorite clips. "The visuals are awesome. I've been using Shape of Life for years; it's particularly helpful for volunteer trainings to demonstrate concepts and details to instructors about the invertebrates we teach with."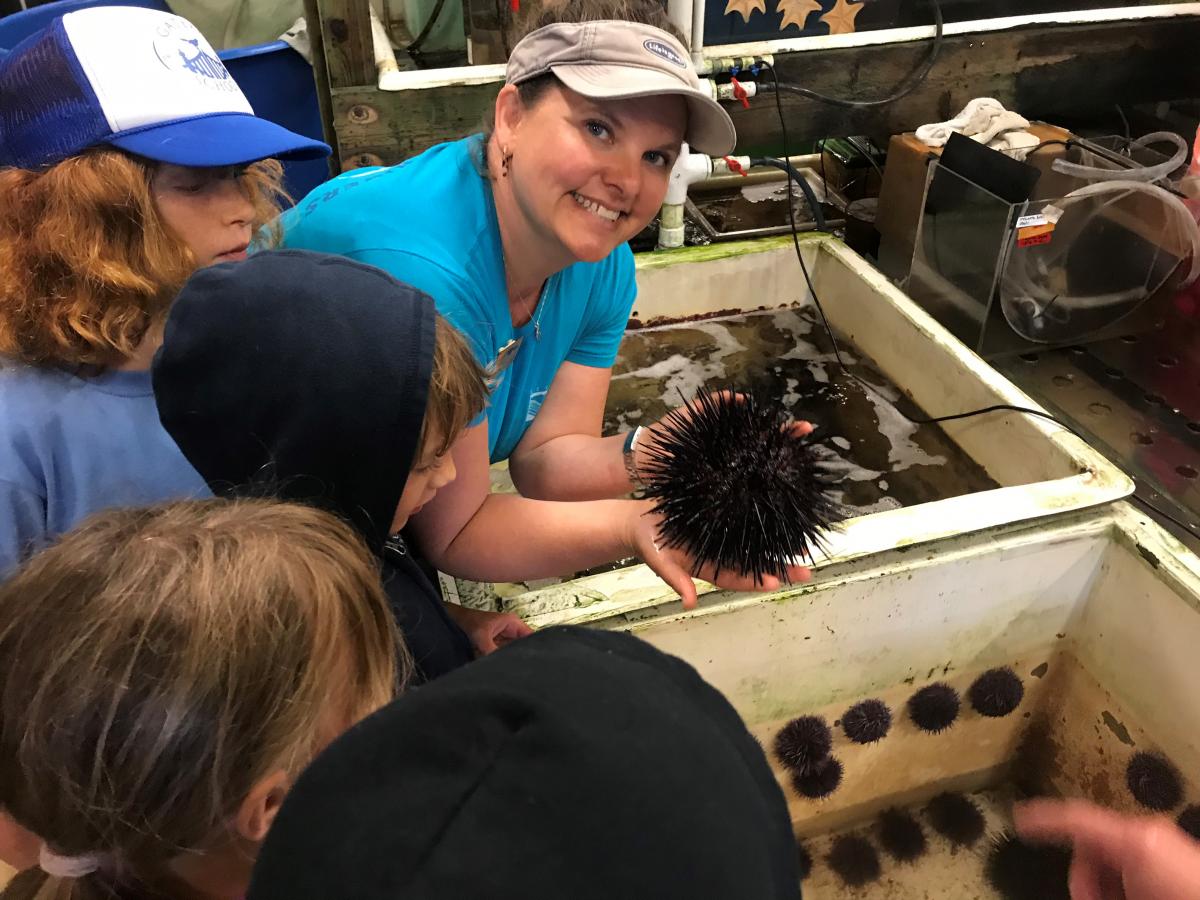 Katrina enjoys teaching students of all ages but shares, "the most rewarding aspect of my work is mentoring college students in science education. That's where I feel the most impact."
While Katrina recognizes the challenges faced by science educators on any given day, the added burden with COVID-19 has teachers scrambling. Yet, Katrina sustains an optimistic attitude and belief that science will prevail. "I see many people who really care about science education. We dedicate our lives to teaching science and introducing others to the wonders of the world. These are the people that give me hope."
For those of you who wish to surround yourselves with the hopeful energy found at the Seymour Marine Science Discovery Center, we encourage you to take advantage of their virtual programs until you can visit in person.