Image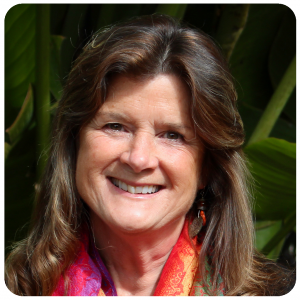 What Jane Wants Us to Know About Plankton
On a sparkling summer day I had the great pleasure of joining a group of high school students attending Jane Silberstein's Plankton Workshop at the Bechtel Family Center for Ocean Education and Leadership.  Jane's infectious laugh and enthusiasm about plankton was only more complemented by the images of her art and plankton in her presentation.
"I love collecting and exploring plankton because you literally never know what you're going to find each time you pull in that fine mesh net" said Jane who also believes their story has not been told nearly enough.  "Plankton is the unseen basis of the entire ocean food web. Phytoplankton produces well over half of the oxygen we breathe!".   
Jane is a marine biologist/interpreter and artist who has worked at the Monterey Bay Aquarium for nearly 30 years. Jane's passion for the sea and the extraordinary life forms within drove her desire to teach others about these ocean wonders and to capture their beauty in her art.  Jane graduated from the University of California, Santa Cruz and earned a master's degree from the Moss Landing Marine Laboratories.
Image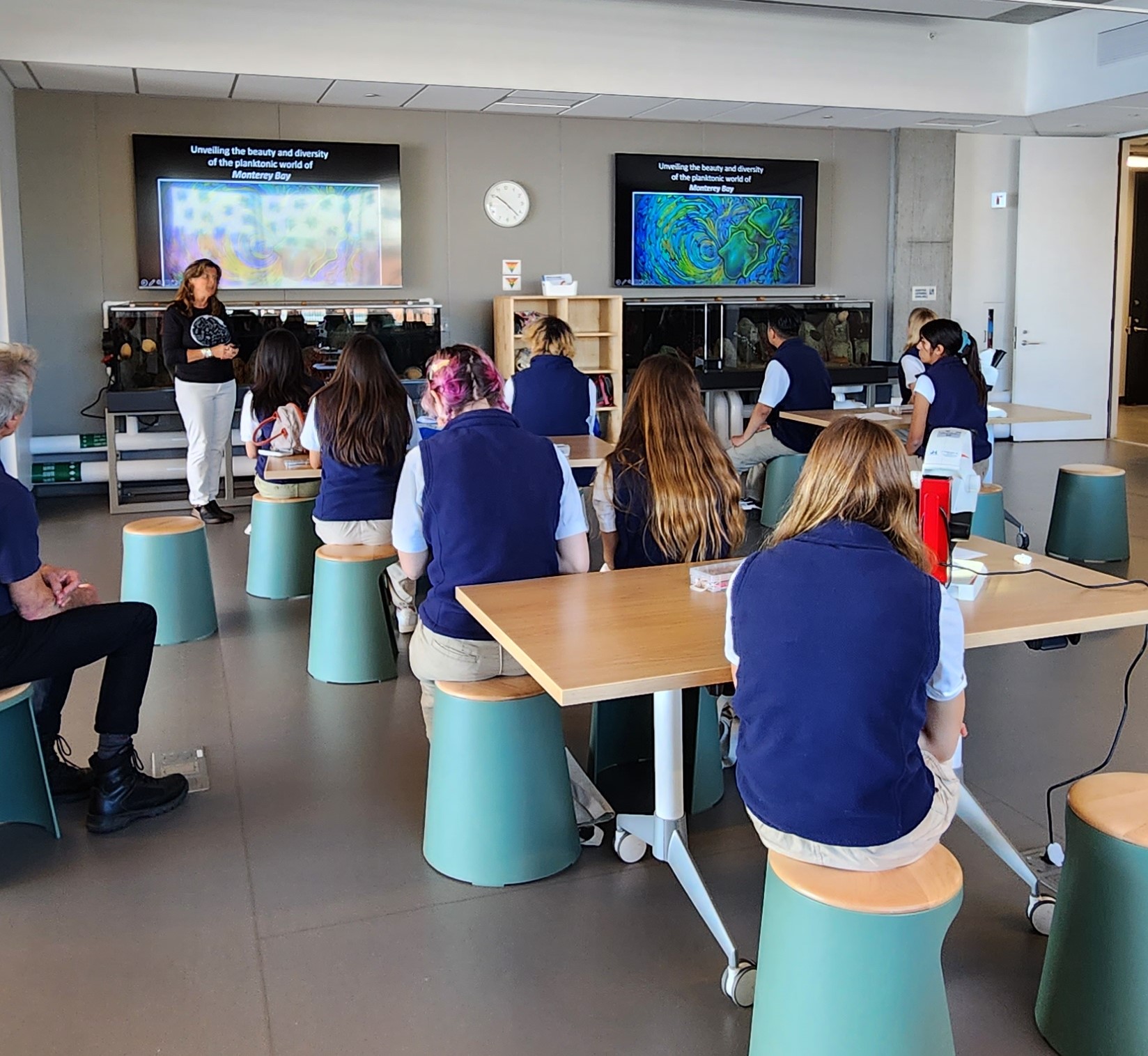 Teaching is Seeing Deeply into a Subject
"It's thrilling when we are exploring plankton under microscopes and a student really sees and understands the inner workings of that organism and starts diving into research on their own," said Jane.  "I am forever learning more about my subject. You really need to understand your subject well and there is always so much more to learn about plankton." 
The Art of Science
"As a young person I never took an art class or even had art materials around the house. At UCSC I became very interested in the science illustration program and took a class.  Creating art has allowed me to merge my love of biology- looking deep into the innerworkings of each animal- with art. Detailed illustration work takes a sharp focus on each aspect of your subject. You begin to see things you would overlook before."
Jane uses pen and ink, watercolor, colored pencils, and gouache to tell visual stories of nature.
At Cabrillo College, Jane has students start the semester off with a notebook for them to sketch each organism they are seeing and 
Image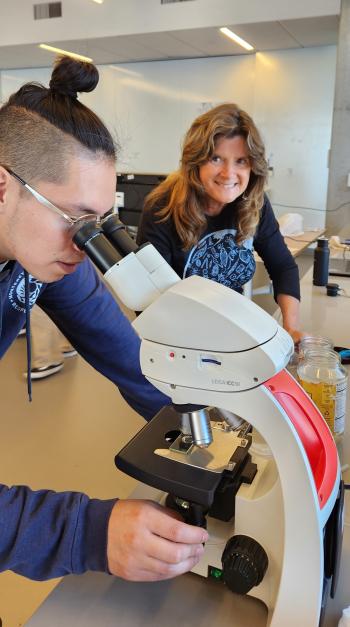 learning about. "This has been wonderful as each student has a different style of learning and their drawings  reflects their individual experience," said Jane. 
"My natural tendencies lie closer to that of an artist than a scientist – which is why I love teaching. Teaching, for me, is a combination of art and biology. I believe how I present science within the context of a student's life and perspective is one of the most creative things I do," said Jane. 
Hope for Science Education
"My hope for science education is that schools inspire students from all walks of life to work together in solving the climate crisis in innovative and creative ways," said Jane.
Jane believes it's critical to educate our young people, so they can better discern fact from fiction. "Good science is not only important for the global economy but also important for the understanding of how our universe functions."