Posted on November 5th, 2013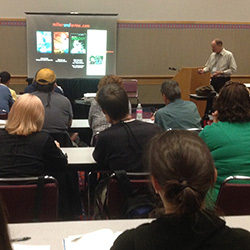 One of the best parts of our work is learning from science teachers. And, we certainly learned a lot about science teachers at the NSTA conference in Portland. Thanks very much for stopping by our booth and talking with us about your important work.
We loved the conference. We were particularly impressed with Ken Miller's presentation on evolution and climate change. You can check out his presentation, or view his interview with Stephen Colbert on the Colbert Report.