Posted on August 26th, 2019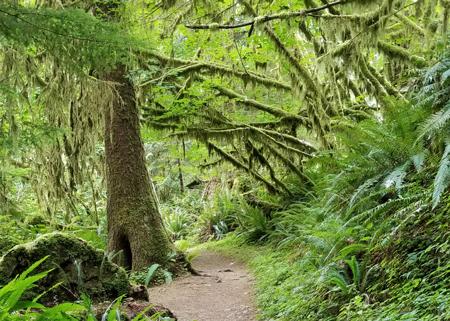 It was a foggy, drippy early morning when I decided to break away for a hike. It's rare for me to go on a hike alone. I'm not going to lie—the trailhead warning of recent mountain lion and bear sightings did give me pause. But, not enough for me to turn back. And, while it was against my better judgement, I'm glad I persevered. The experience of hiking in Olympic National Park's temperate rain forest was beyond exquisite. It was soul quenching.
Taking steps into this rainforest was like walking into a giant acoustic tile. The ground was a bit springy, no sound except the occasional drop of water on a leaf and my breath expanding as it took in cleaner air. The more I climbed, the safer I felt.