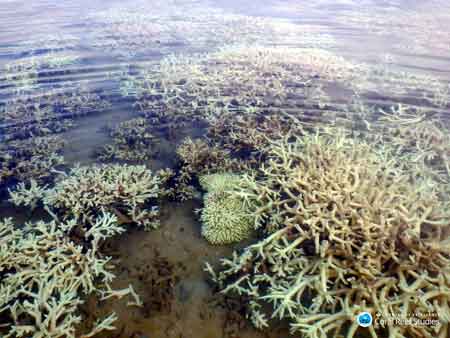 Major coral bleaching on the Great Barrier Reef has now occurred two years in a row. Can the reefs recover?
What is coral bleaching? When ocean waters warm beyond normal ranges, corals eject the photosynthetic algae that live inside them. It's these symbiotic algae that provide the corals essential nutrients. When the algae are gone, the corals are stressed and can easily die if the temperatures stay too high.
Coral bleaching started in the 1980s as periodic events in the tropical ocean. As global ocean temperatures increase due to global worming, bleaching events have become more frequent. Now, when El Nino causes temperature spikes the effects are devastating. There have been three worldwide mass bleaching events since 1998.